Punto - CORAL 300g
Add feedback:

Manufacturer:

Miękkie

Availability:

Small
Knitted punto type.
Great quality material for dresses, skirts, sweatshirts, blouses, suits and other clothing, especially about everyday or sporting character.
Soft in the grip, smooth, not crease, it is airy and slightly stretchable so that it fits well on the body adapting to the figure.
punto knit

coral

weight 300 g/m2

polyester 70% viscose 25% spandex 5%

width 150 cm +/-5%
When you buy a few pieces of fabrics you get it in one piece.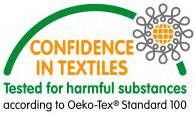 Care