Polish: 
Ta sukienka to był impuls.
Zobaczyłam ją w Kocham Szycie 8/2019 i przed oczami miałam już dzianinę i to jak będzie wyglądać. Model #108 z efektownym wiązaniem pod szyją po prostu skradł me serce.
Lubię lata 60 w modzie, właśnie za takie sukienki. Sukienki o linii A są nie tylko wygodne w noszeniu, ale też bardzo proste w szyciu. Dobór odpowiedniej dzianin i można powiedzieć, że sukienka szyje się sama. :)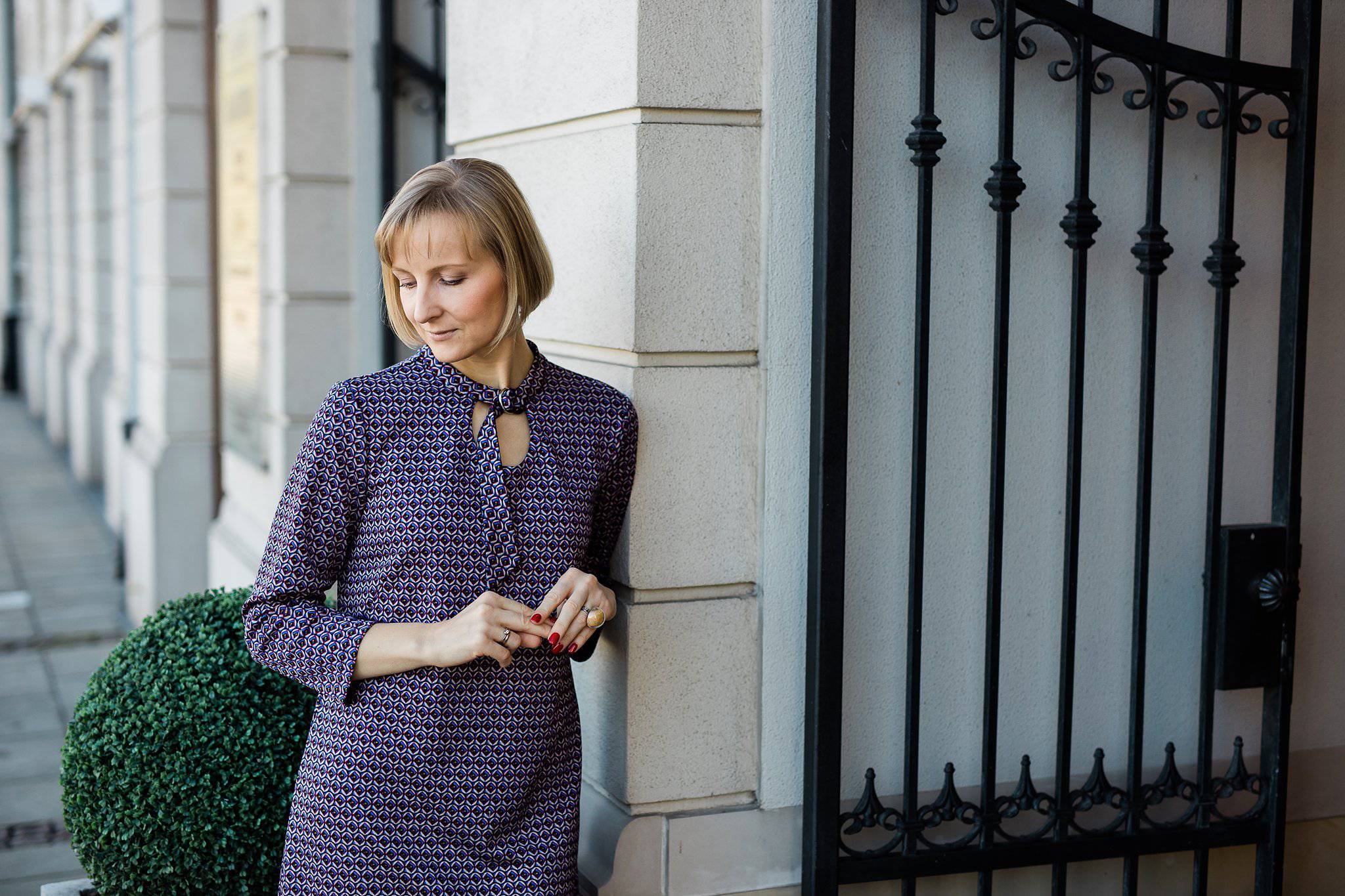 Będę się tu rozpływać nad prostotą wykroju. Nad fantastyczną jakością dzianiny, która stała się jedną z moich ulubionych jesiennych dzianin.
W Miekkie możecie kupić kilka dzianin drukowanych punto. Serdecznie Wam je polecam. Ja mam uszytą już kolejną rzecz z tej dzianiny. Jej jakość to jak fantastycznie się ją szyje, jest absolutnie nie do opisania.
Myślę, że z tym wykrojem zagra absolutnie każdy z 6 dostępnych w Miekkie wzorów tego punto.
Dzianiny te są też idealne pod względem grubości na jesienne ubrania, sukienki, spódnice a nawet żakiety i spodnie. Pięknie miękko się układają.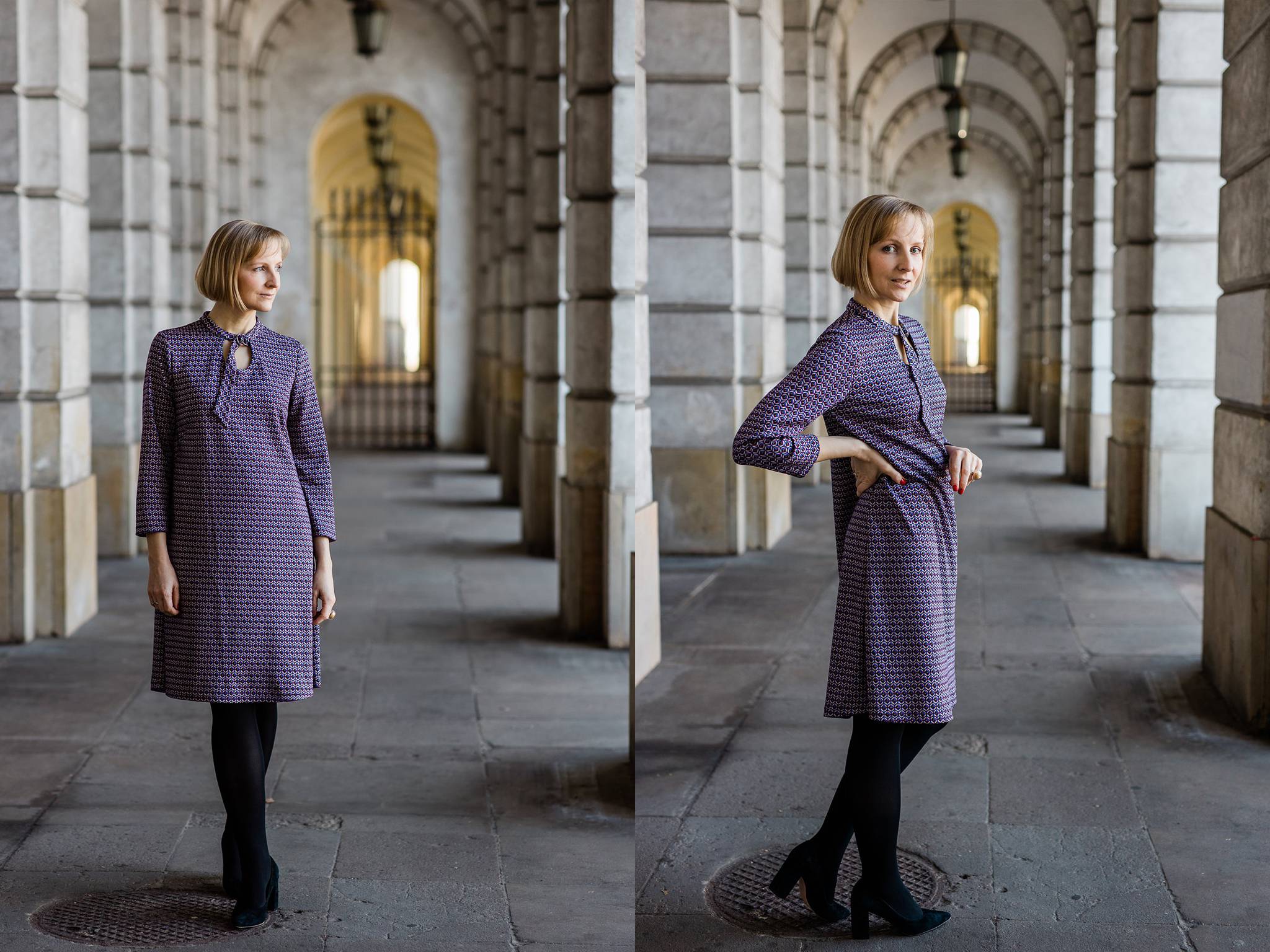 Wiązanie to dodatkowy element na który warto zwrócić uwagę. Przypomina swym kształtem krawat, a wiąże się je poprzez dwa półkola metalowe. Jeśli lewą stronę wiązania, przerysujecie również z prawej strony i oba końce zrobicie symetryczne, to będziecie mogli wiązać je bez użycia dodatkowych zapięć.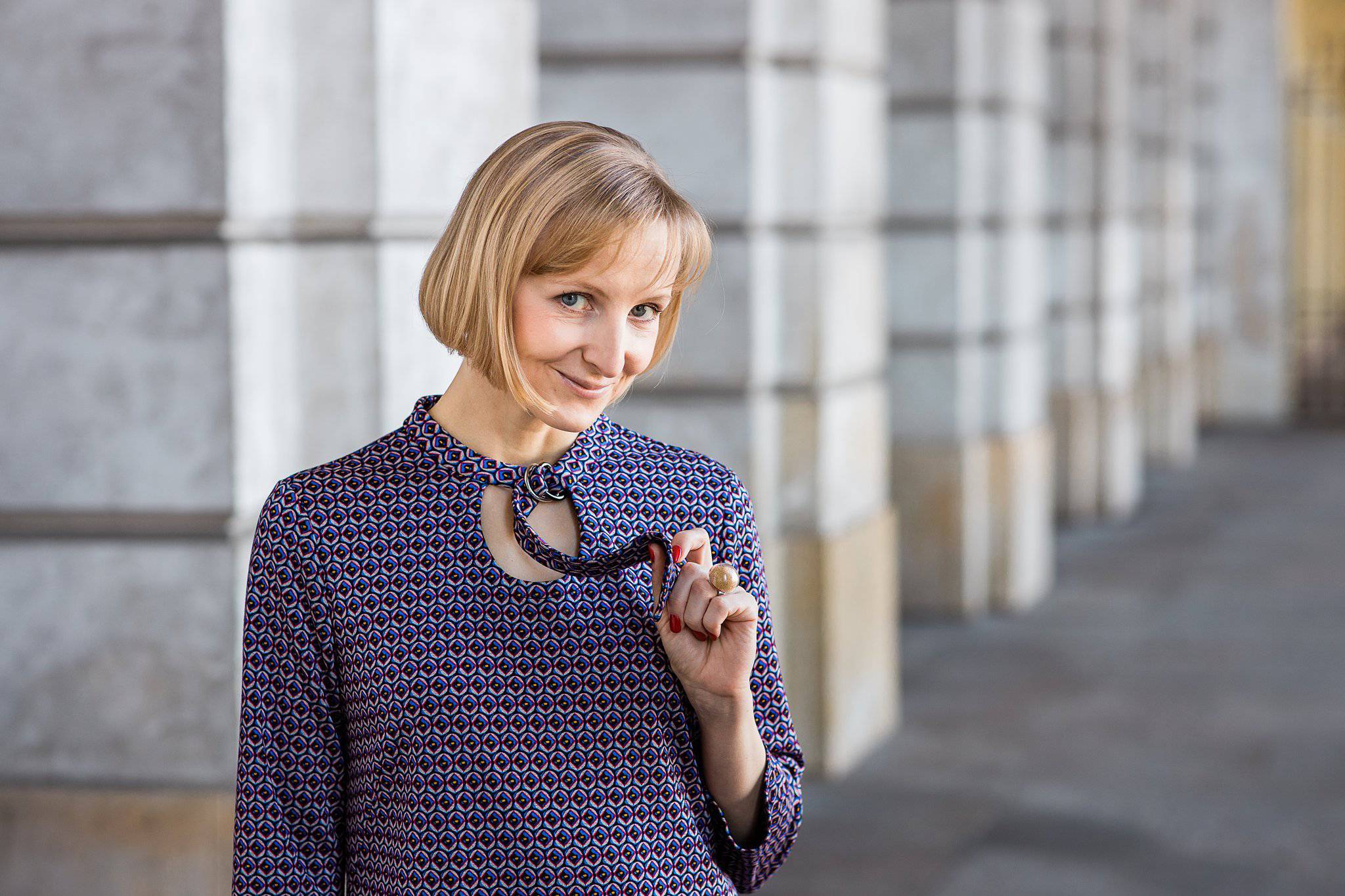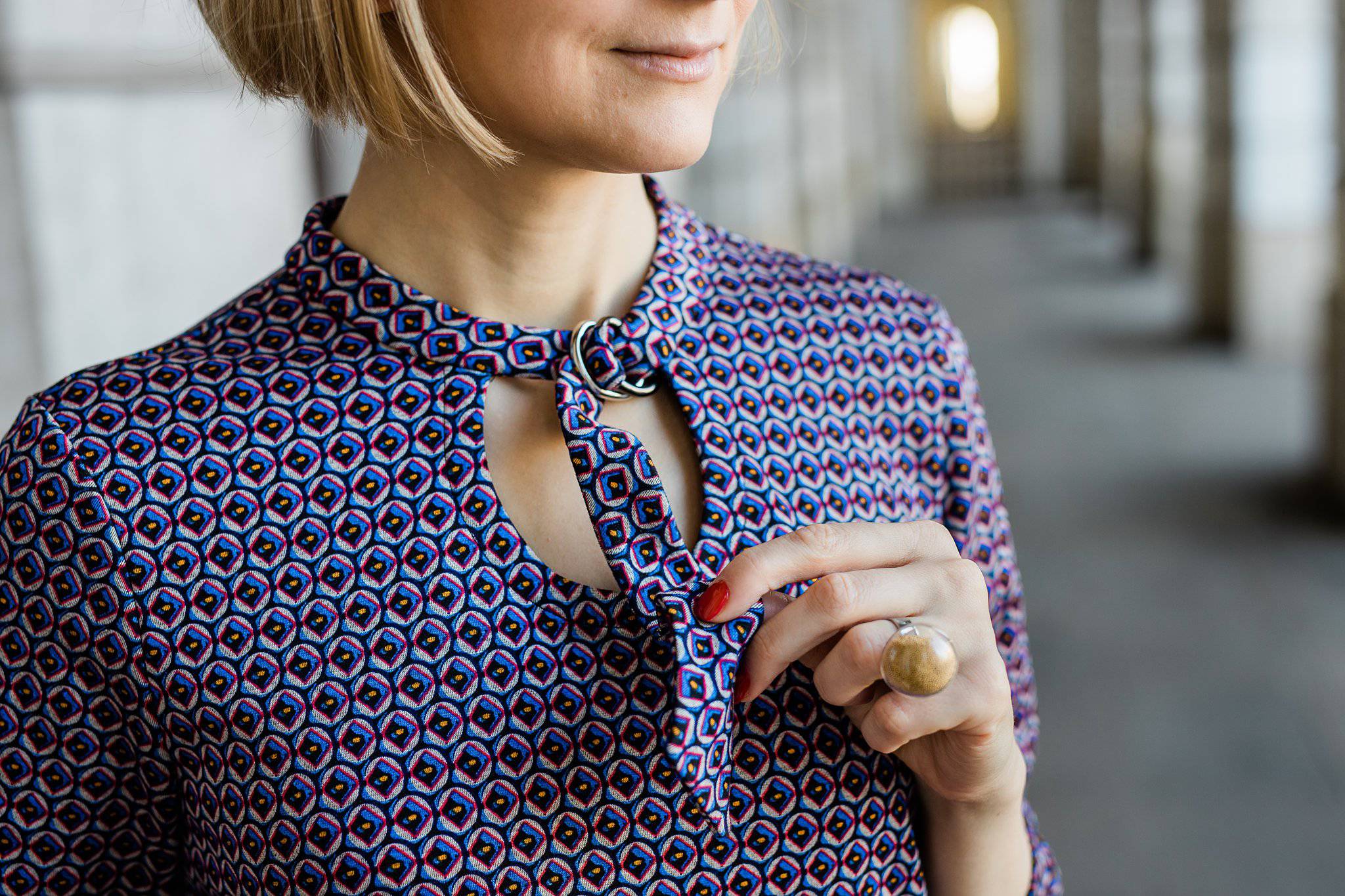 No I najważniejsza informacja :) do uszycia tej sukienki potrzebowałam
Miłego dnia!
Aga
© Copyright by Aga Pyl