Polish: 
Dziś coś idealnego na spacer.
Będąc w Japonii, kupiłam tam wykrój na bluzkę z wiązanymi fantazyjnie rękawami. Była to miłość od pierwszego wejrzenia.
Od razu wiedziałam, że uszyję ją z gładkiej wiskozy w kolorze śmietankowym. Taki świeży, trochę letni już kolor, pięknie wygląda na skórze.
Do bluzki uszyłam prostą spódnicę z dzianiny w prążek, w kolorze kawy z mlekiem i lureksową błyszczącą nitką. Wykrój na spódnicę pochodzi od Seamwork. Szyłam już z tej dzianiny i sukienkę i bluzkę możecie je zobaczyć TU i jestem z niej bardzo zadowolona. Dzianina świetnie współpracuje, nie wyciąga się i nie wypycha. Obecnie pojawiły się w Miekkie nowe melanżowe dzianiny w prążek w kolorze koralowym i błękitnym. Z nich też na pewno coś uszyję. :)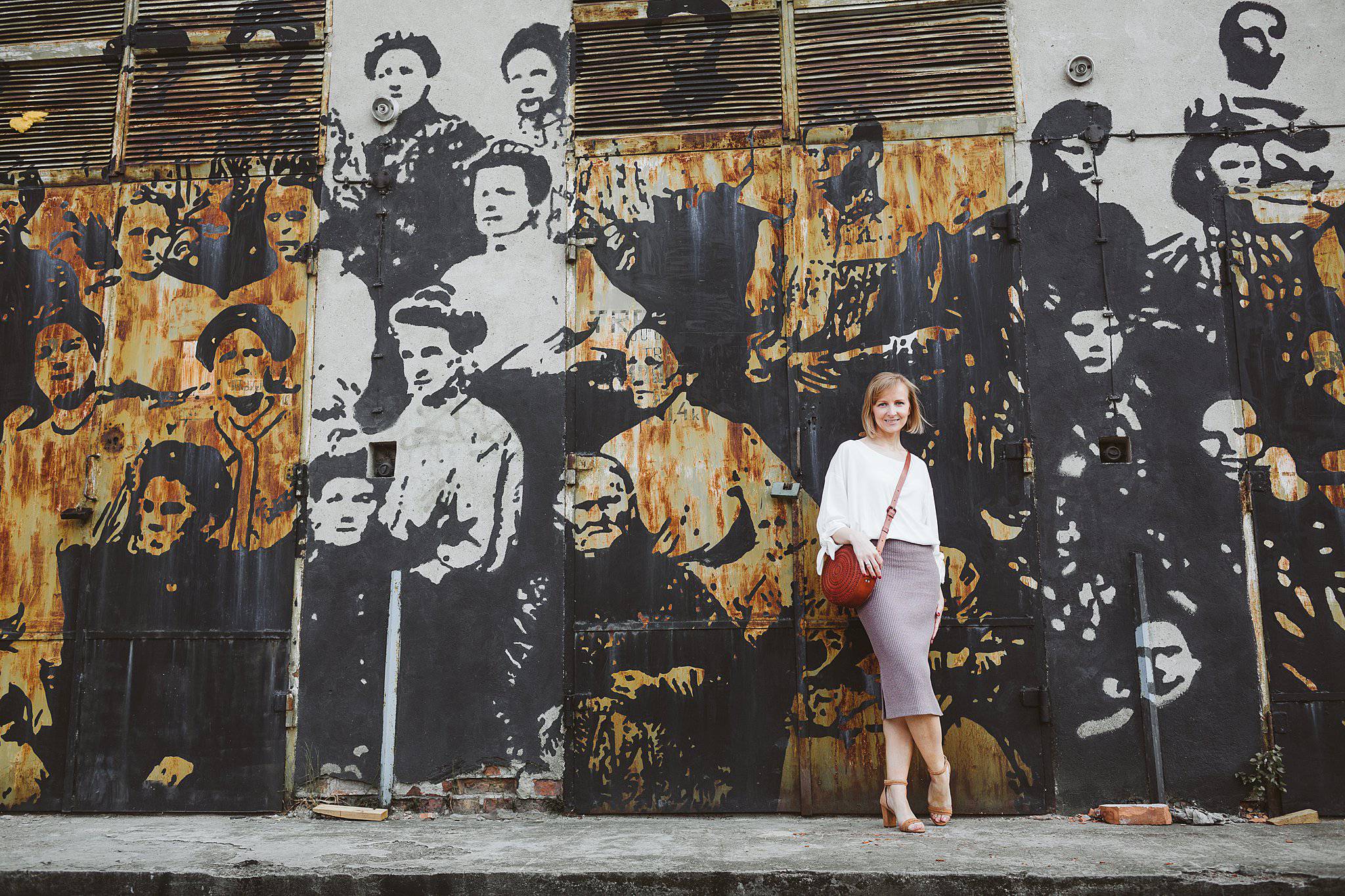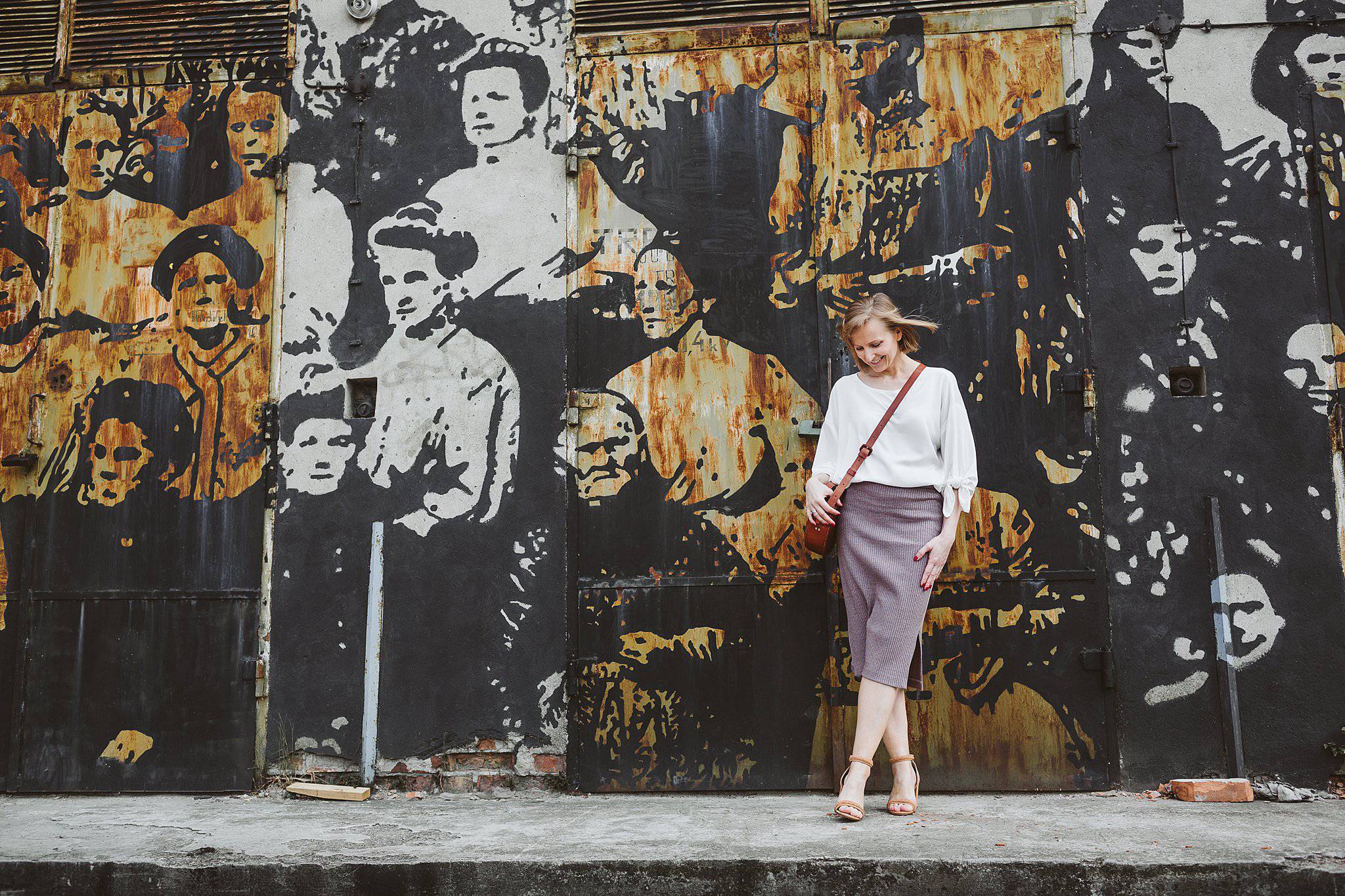 Bluzka z wykroju Today's pattern okazała się nieco większa niż zakładałam. Niemniej pięknie układająca się miękka tkanina wiskozowa z Miekkie idealnie sprawdziła się w tym wydaniu. Bluzka mimo swej szerokości, nie wygląda na za obszerną i bardzo ładnie spływa po ciele.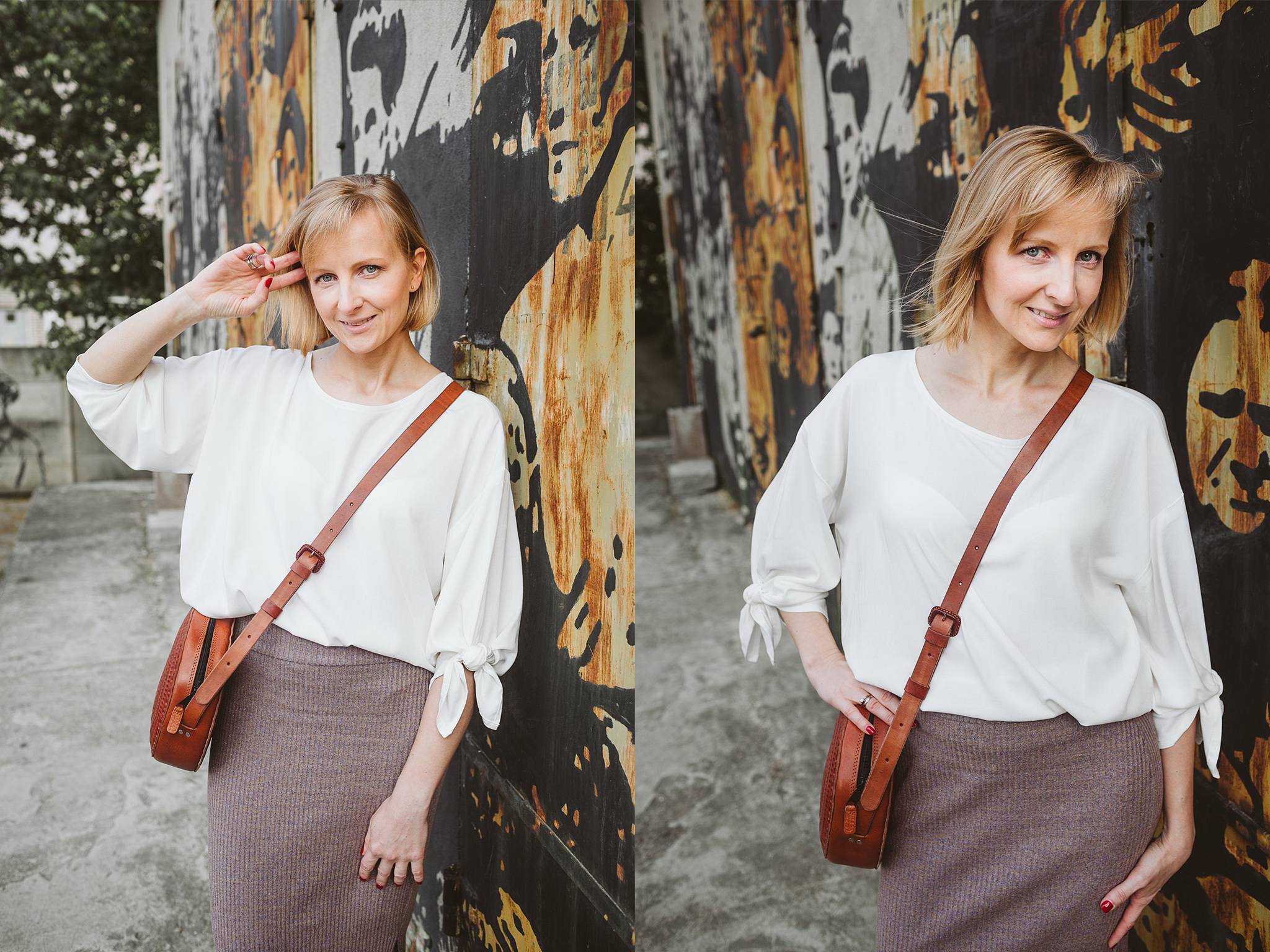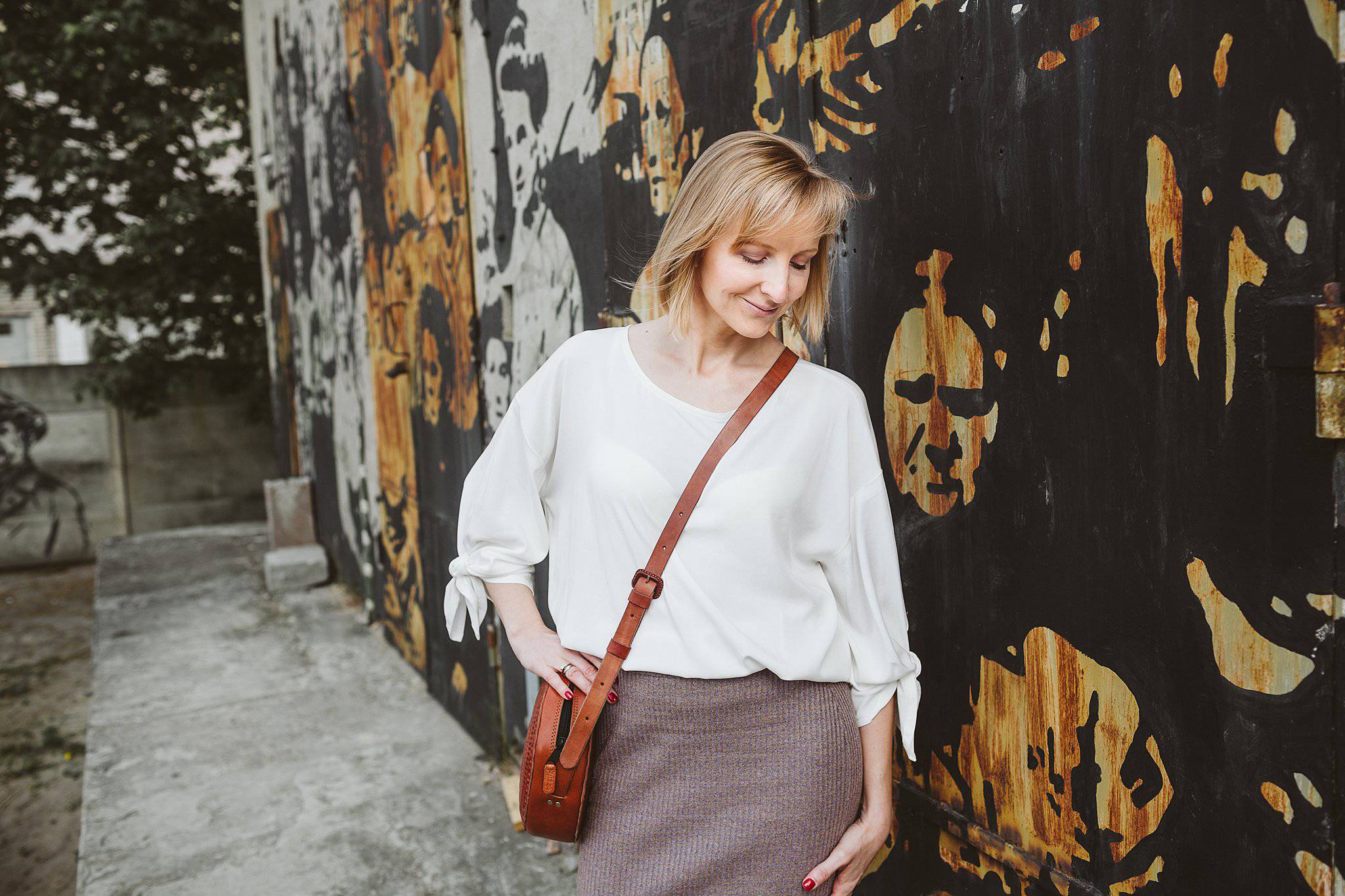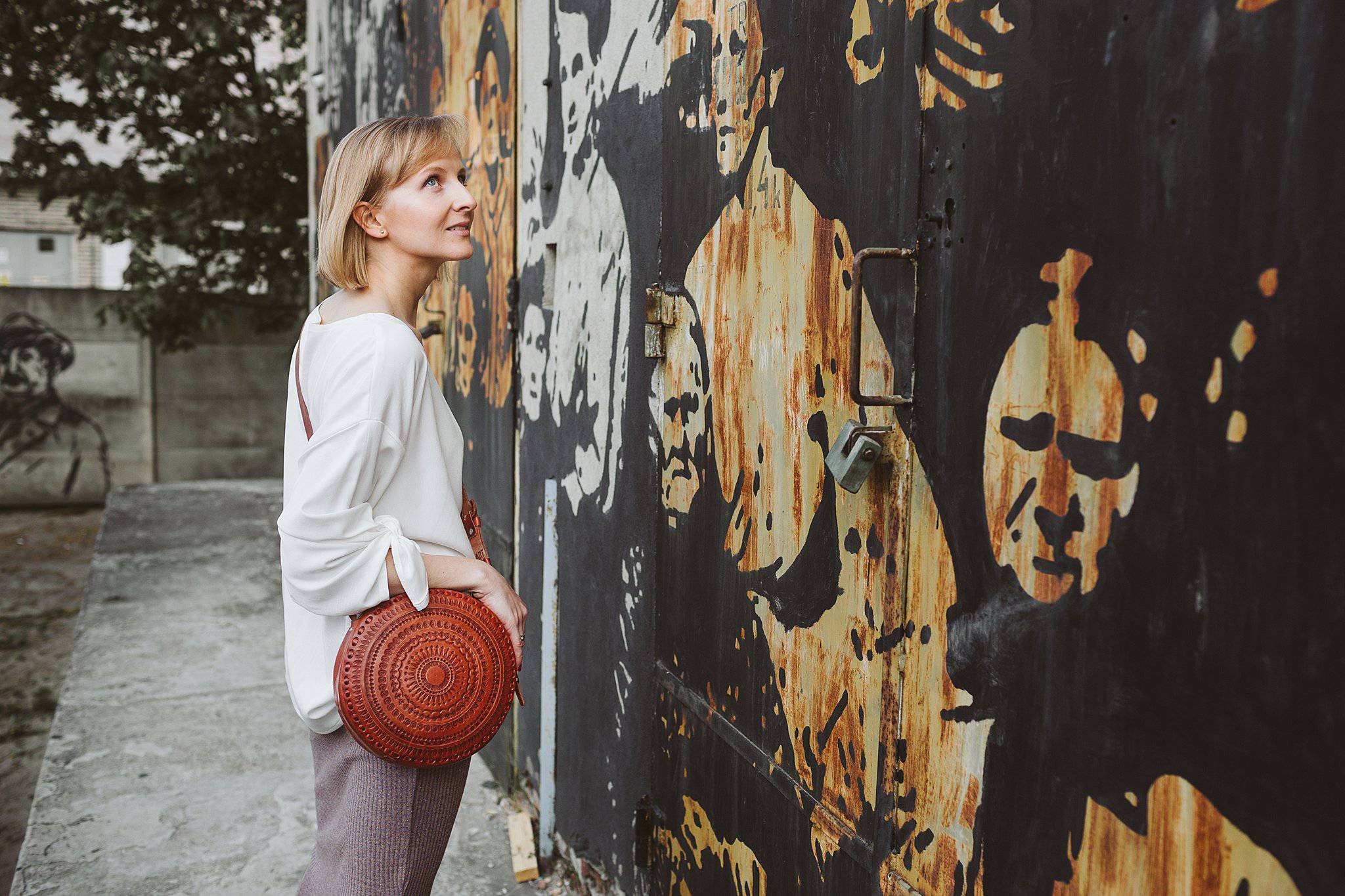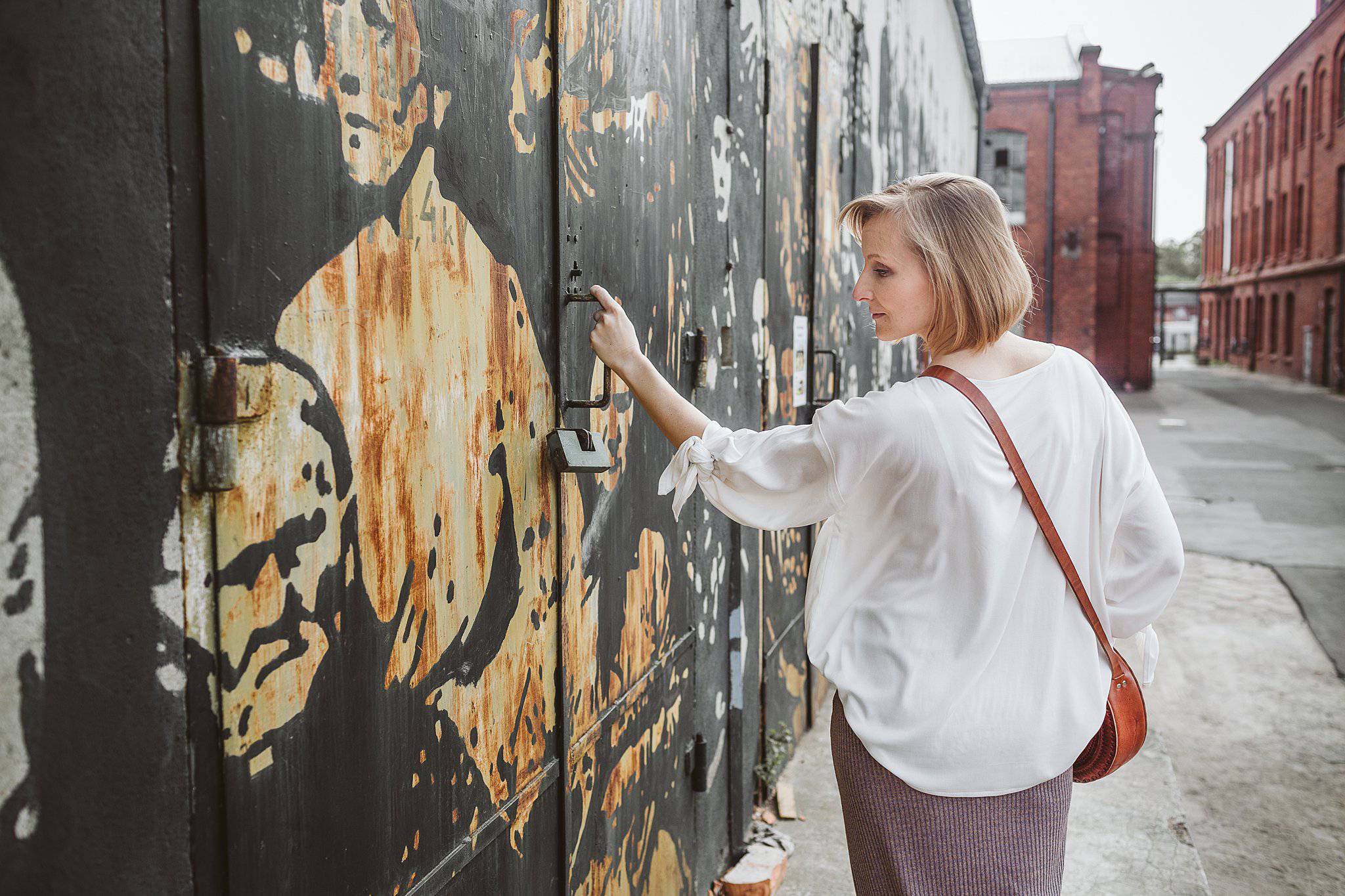 Fantazyjnie wiązane rękawy są dużym atutem tej bluzki i nie ukrywam, że gdy mam ją na sobie zbierają zawsze masę komplementów.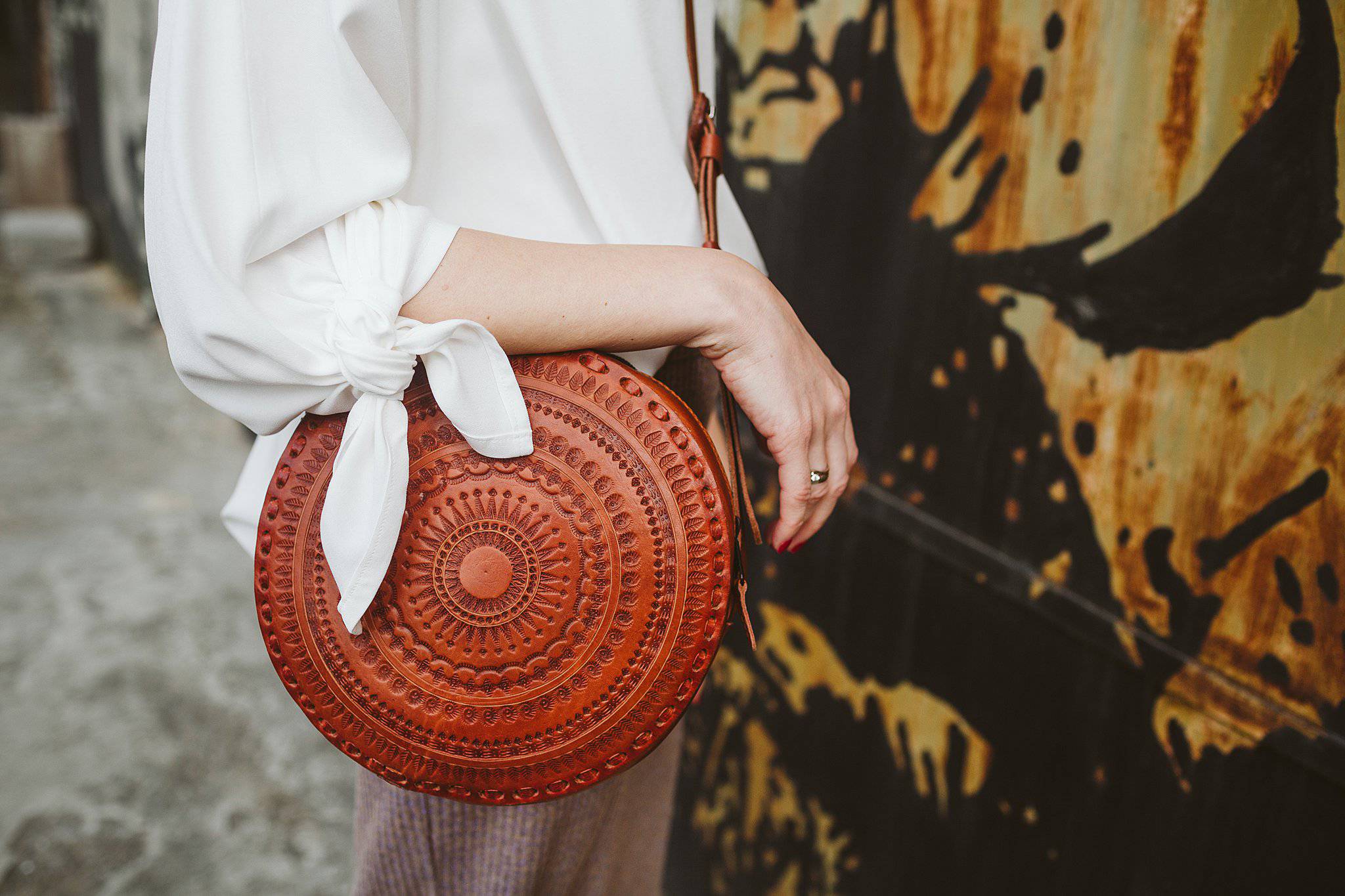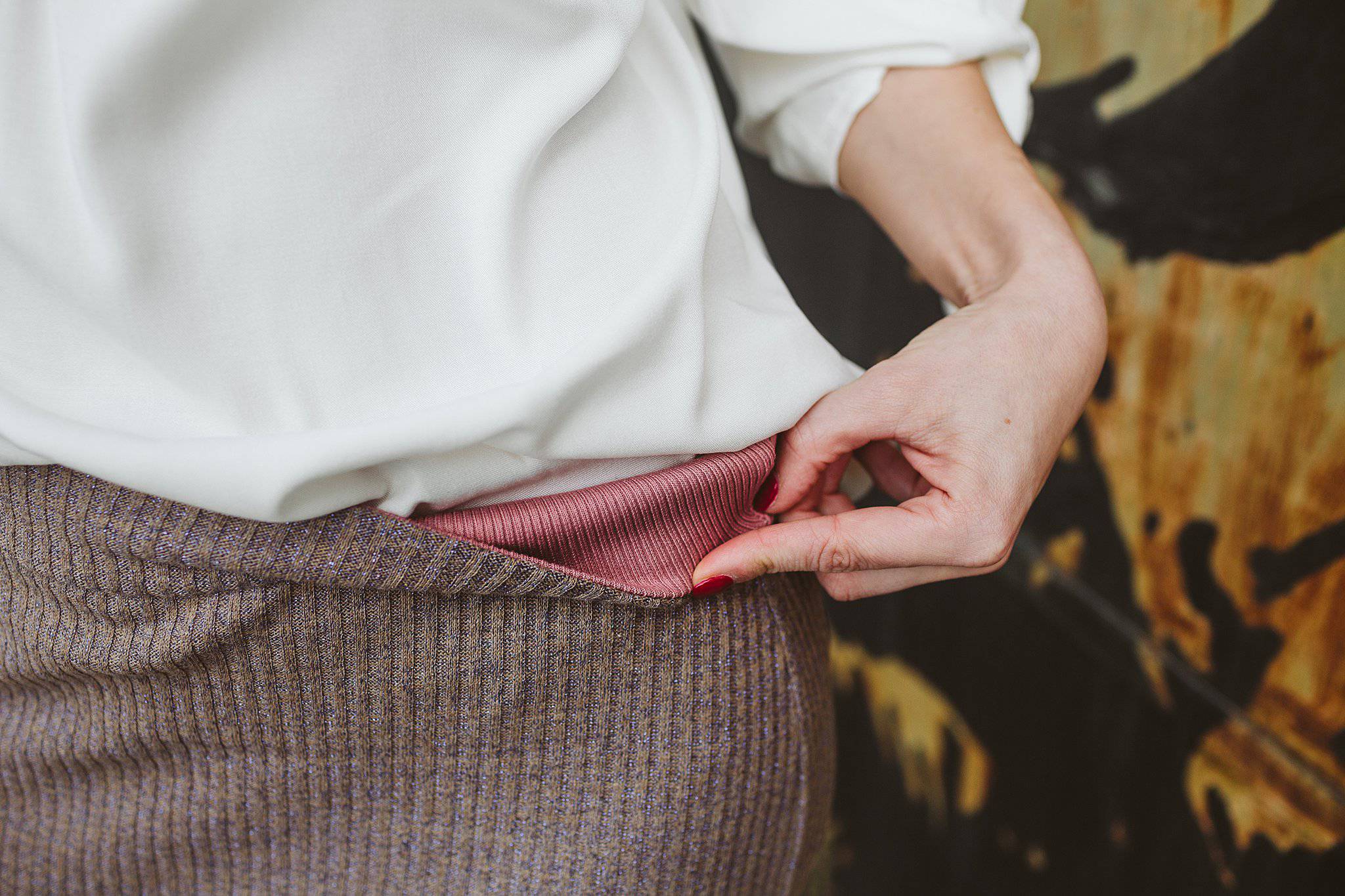 Dzianina Storm z której szyłam spódnicę jest bardzo delikatna, ciągnąca się. Dlatego moim sposobem na ładnie układający się pas takiej spódnicy, jest zrobienie wewnętrznego pasa z innej stabilniejszej dzianiny. Ja do tego celu użyłam kawałka ściągacza prążkowego w kolorze Old Rose. Dzięki temu, pas naciąga się, jest stabilny i dobrze się trzyma w pasie.
Do uszycia tej stylizacji zużyłam:
BLUZKA
SPÓDNICA
To by było na tyle. :) Mam nadzieję, że wpis się Wam podobał i będzie dla Was inspiracją do powstania takich niezobowiązujących codziennych stylizacji.
Aga
© Copyright by Aga Pyl