Polish: 
Zrobiło się ciepło, a mi zamarzyła się maxi sukienka. Jeszcze z długim rękawem, nie na upały, ale taka która już przy wiosennych temperaturach sprawdzi się na wyjście i do pracy.
Wykrój miałam już wybrany od dłuższego czasu. Zauroczyła mnie bowiem sukienka o nazwie Solina z książki Saary i Laury Huhta Breaking The Pattern.
W zasadzie jak zobaczyłam ten wykrój to wiedziałam też, że uszyję ją z wiskozy w kolorze jeansu.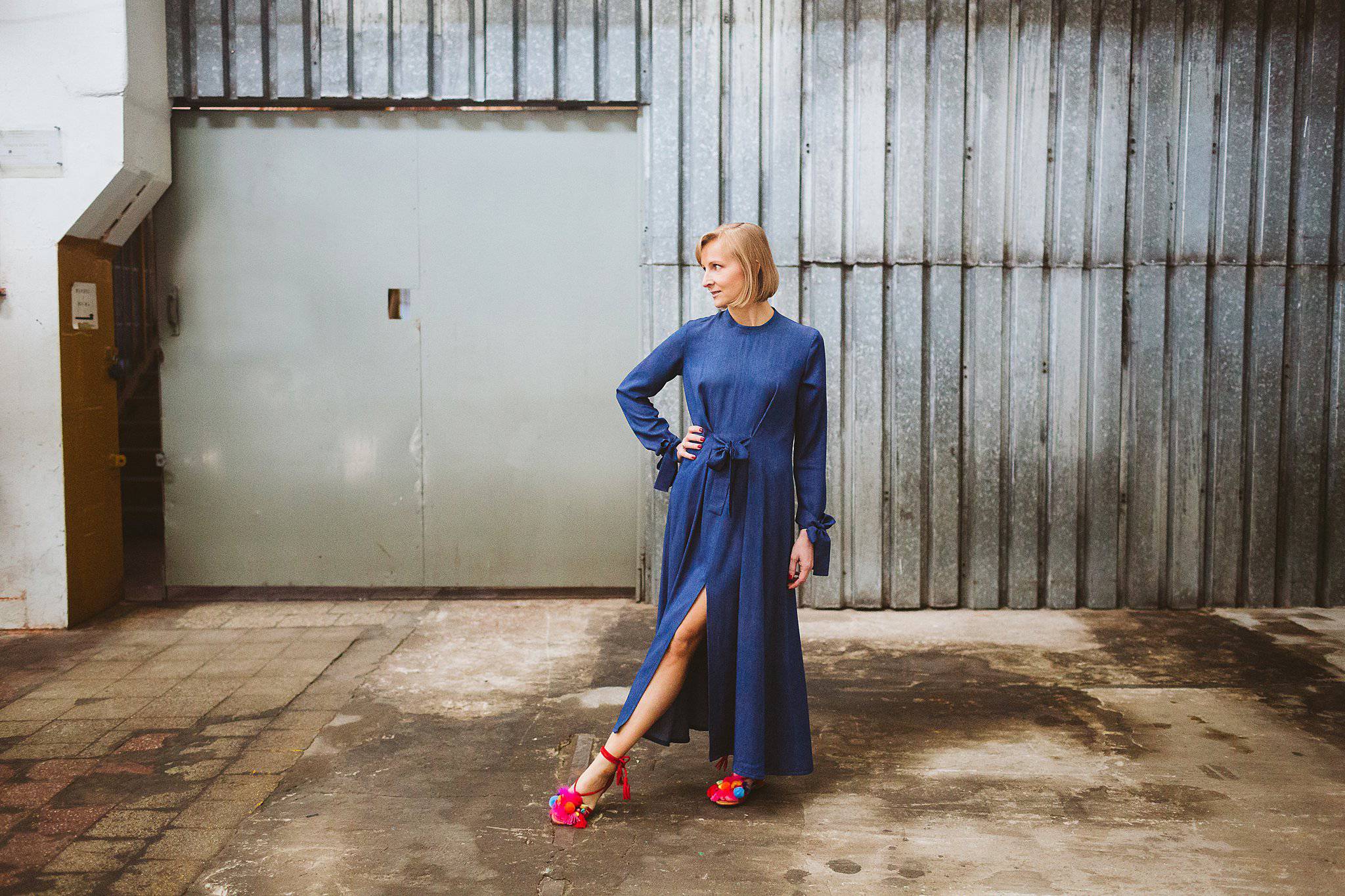 Tkanina ta jest niezwykle miękka, delikatna i bardzo przyjemna w noszeniu i szyciu. Jest przewiewna i sprawdzi się idealnie w wiosenne dni, gdy temperatura rano kiedy wychodzimy z domu, może być zdecydowanie niższa, niż ta która nastaje w ciągu dnia.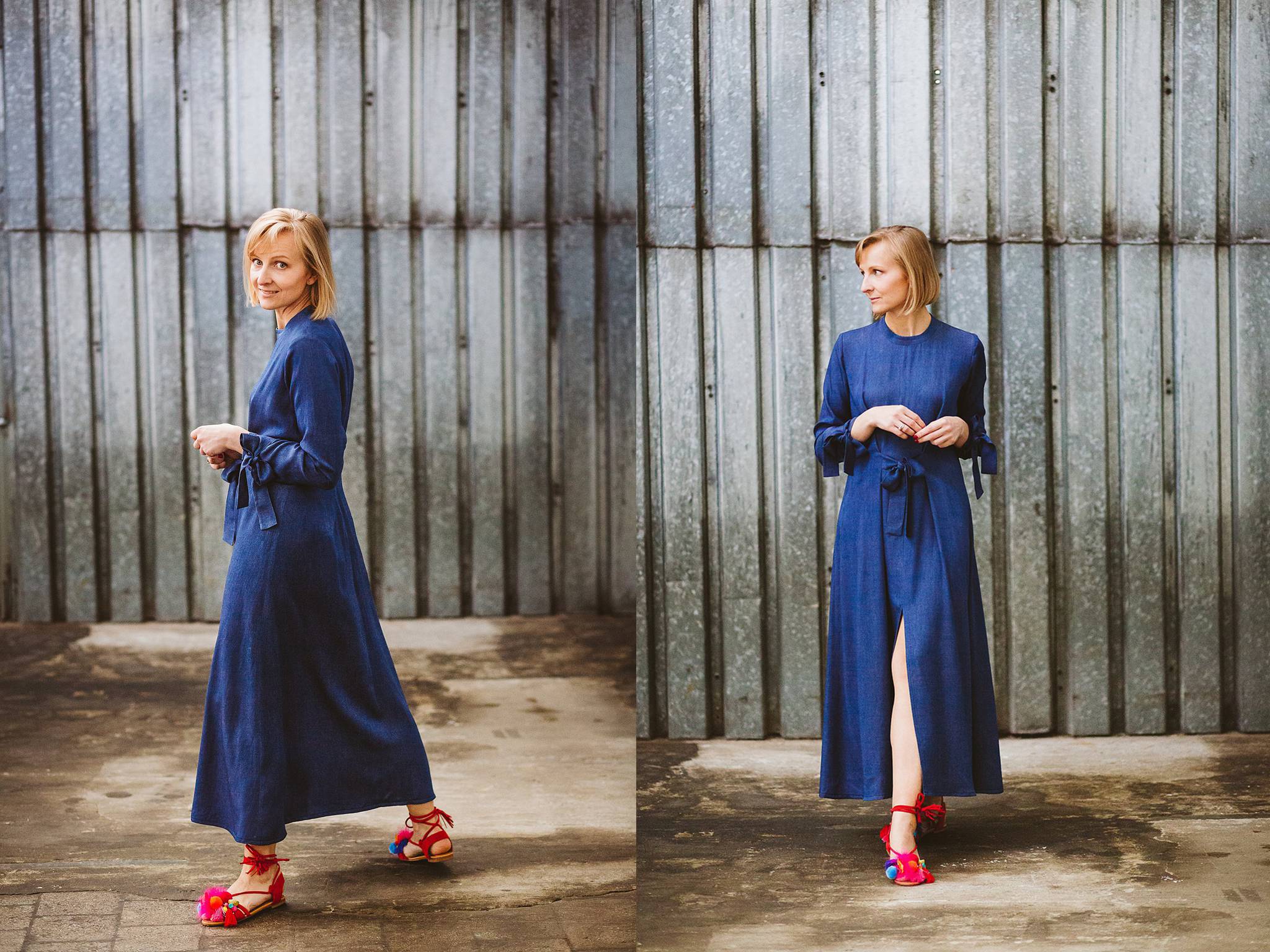 Jak widzicie tkanina ta, delikatnie układa się i niemalże tańczy z każdym waszym krokiem.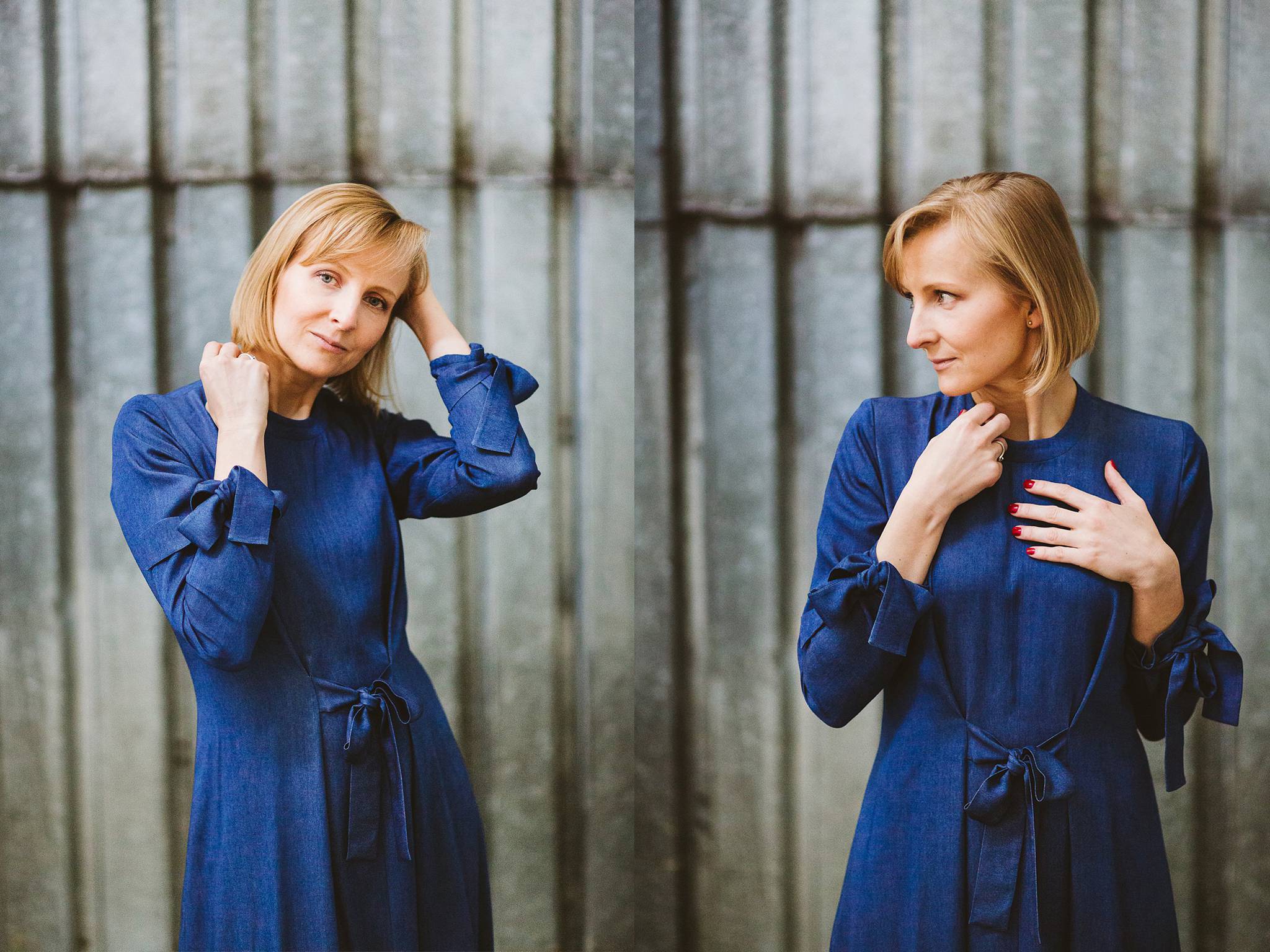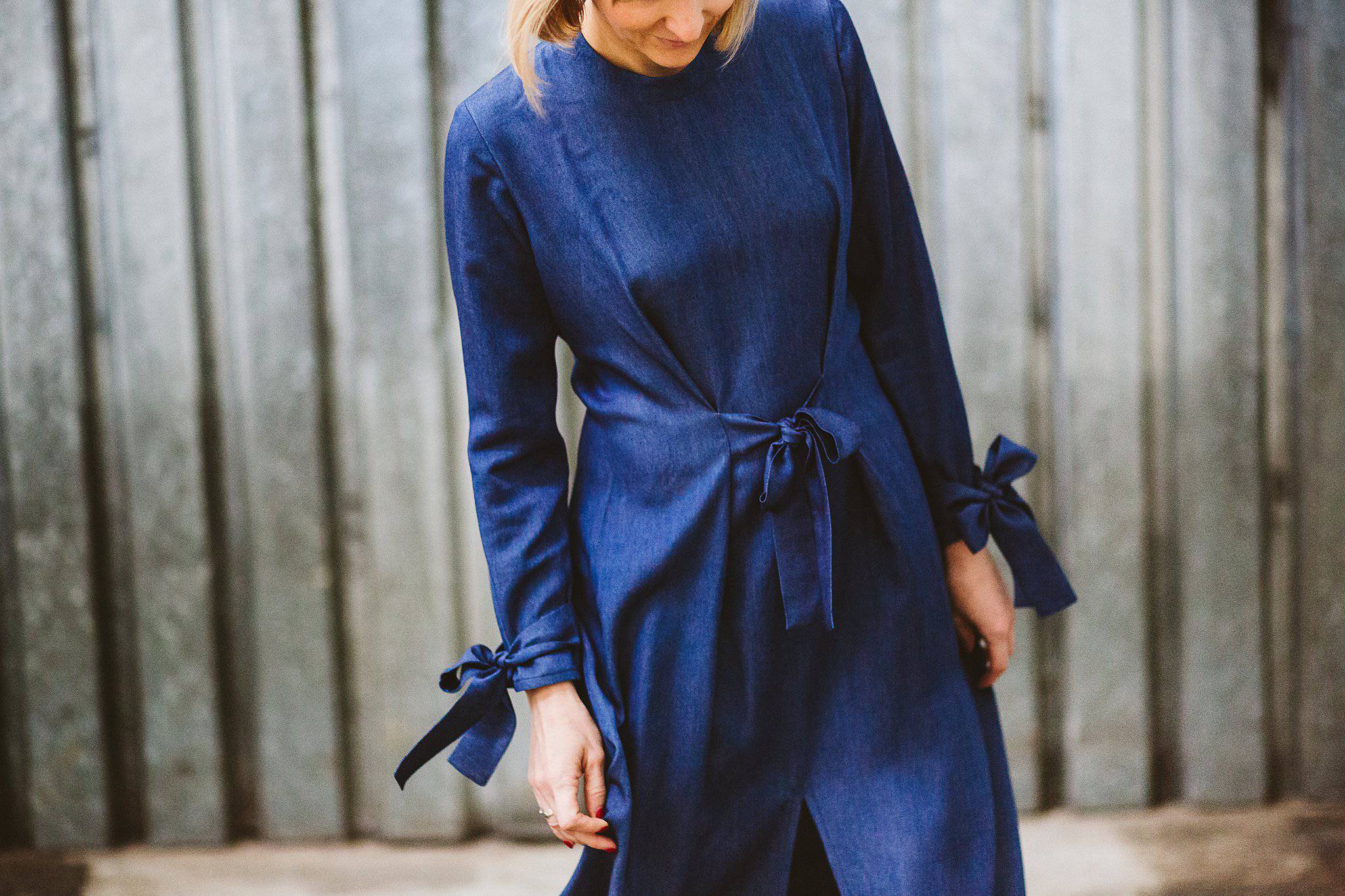 Sam wykrój zakłada wszycie taśm w pasie i przy rękawach które wywiązuje się w piękne kokardy.
Miejsca wszycia taśm z przodu, szczególnie przy cienkich tkaninach, takich jak ta wiskoza, bezpieczniej jest podkleić flizeliną. Wiskoza odrobinę się gniecie, mi to zupełnie jednak nie przeszkadza. Jeśli mogę coś jeszcze doradzić, to polecam Wam też prasować ją przez "szmatkę", z ochronną nakładką na stopę żelazka lub na lewą stronę, unikniecie w ten sposób tzw wyświecenia tkaniny.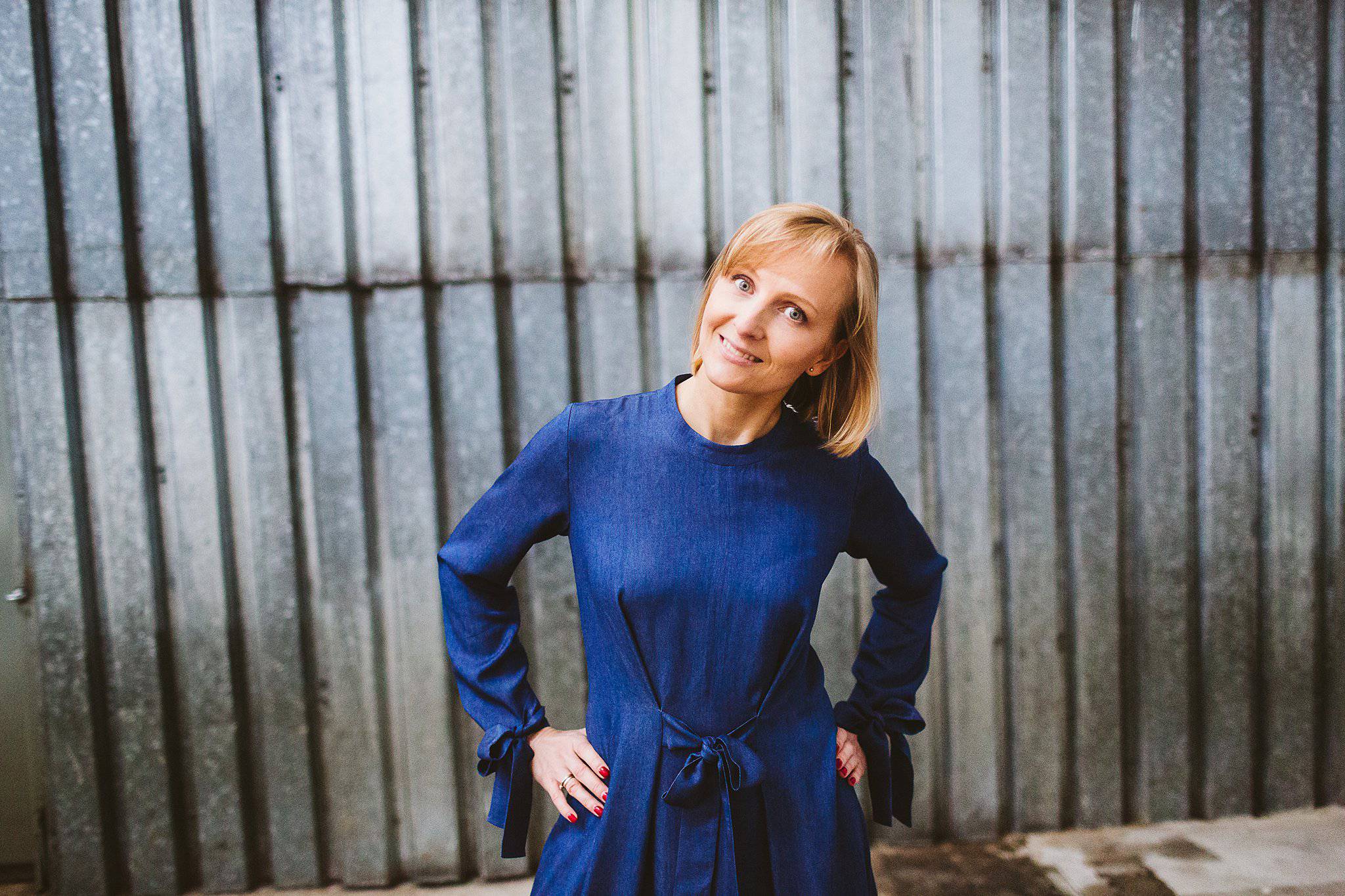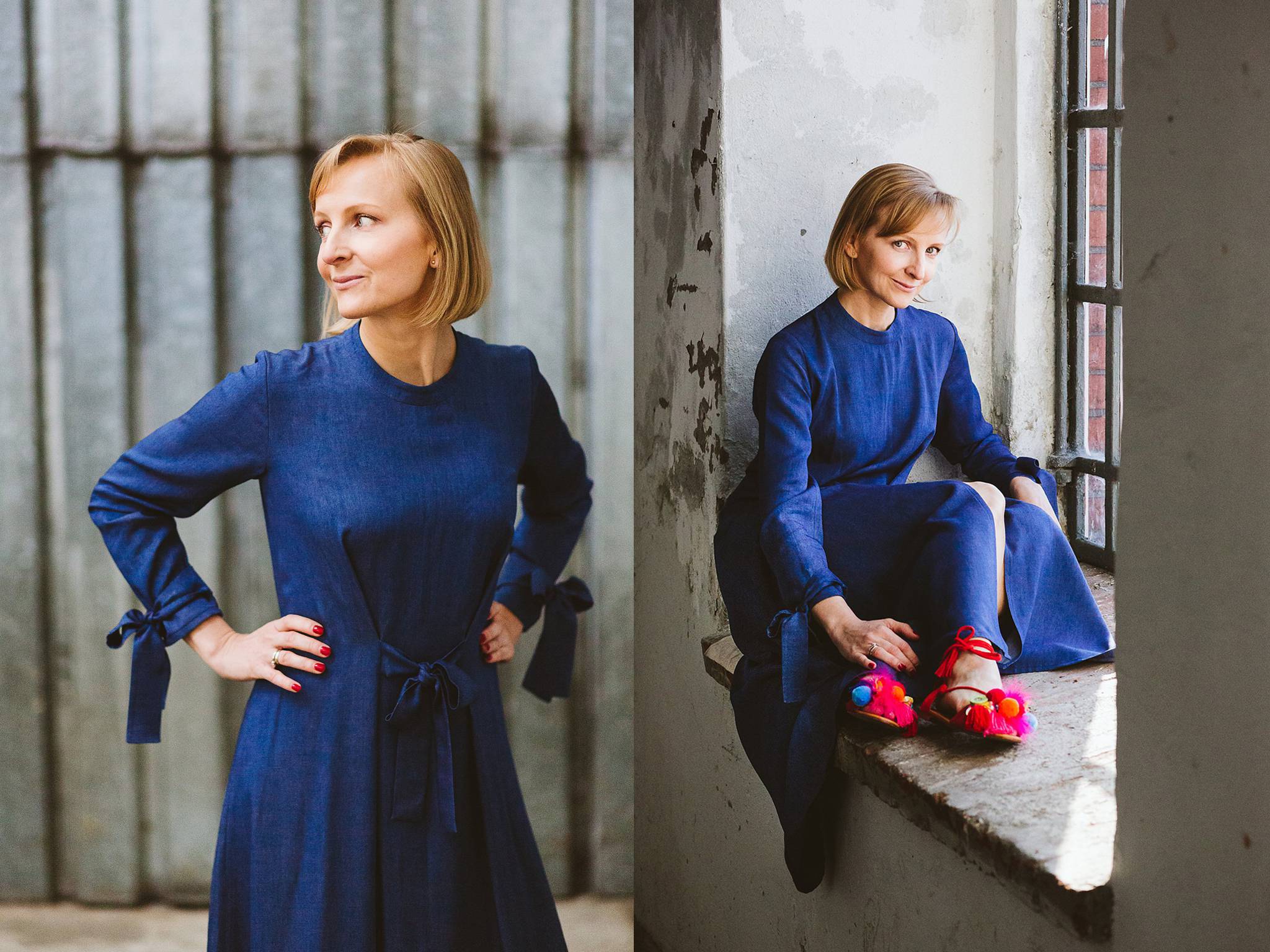 Do uszycia tej sukienki zużyłam:
SUKIENKA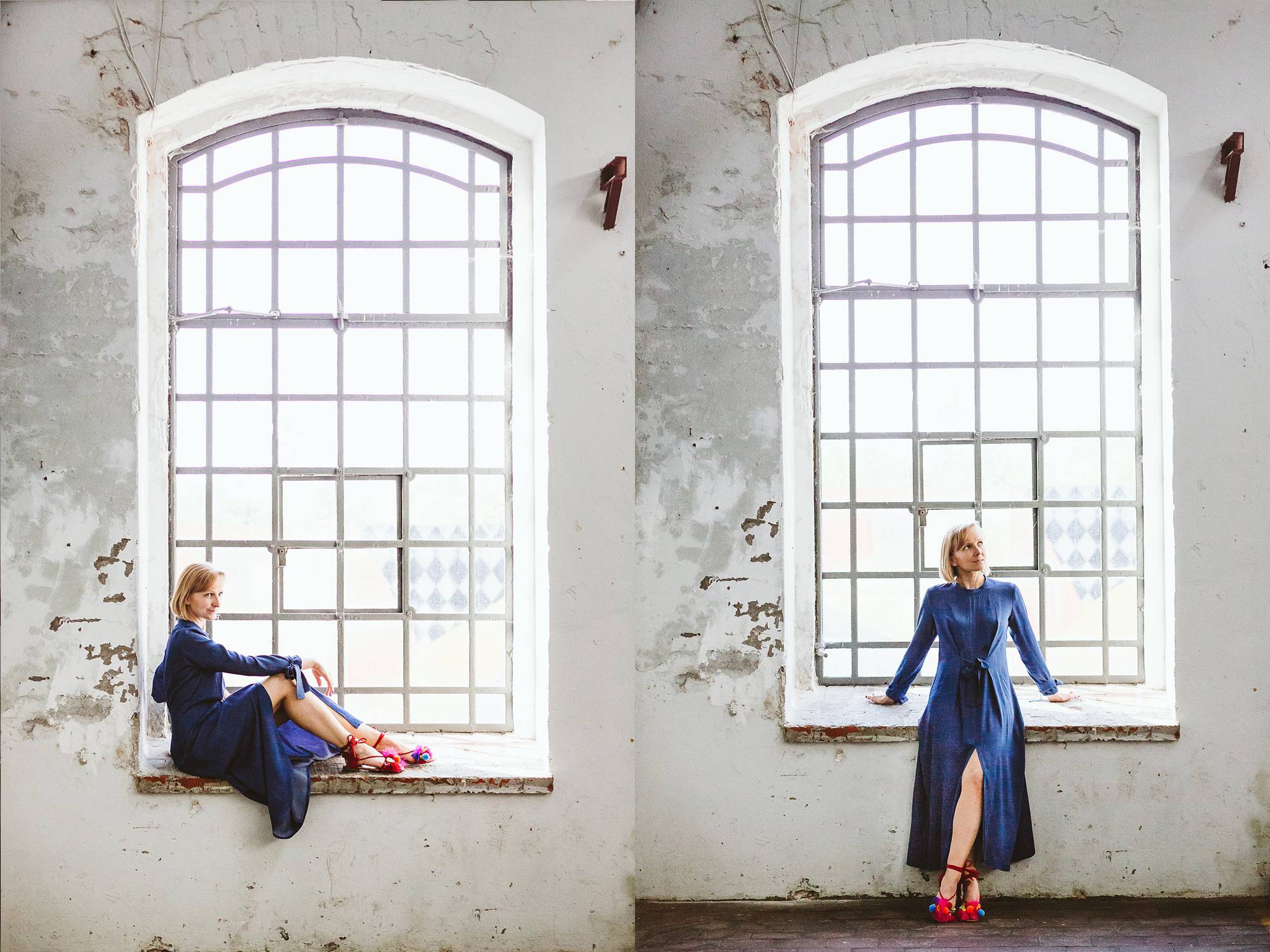 Ja jestem mega zadowolona z tej sukienki i na pewno uszyję coś jeszcze z tej książki, a efekt końcowy jak zawsze pozostawiam waszej ocenie.
Do zobaczenia niebawem :)
Aga
© Copyright by Aga Pyl