Polish: 
Czy lubię kombinezony? Niekoniecznie. Mimo iż uszyłam już nie jeden i nawet w nich chodzę, to mają one jednak jeden podstawowy mankament. Zakładanie i zdejmowanie :/
Suwak na plecach ciężko samemu zasunąć i rozsunąć, ramiączka aby zdjąć wymagają od nas umiejętności jogina. No nie jest to, to co lubię najbardziej, szczególnie wówczas jak spieszę się do toalety ;)
W tym sezonie firma McCall's wypuściła jednak kombinezon, który bardzo mnie zaintrygował. Model #M7953 zakłada się i zdejmuje jak sukienkę kopertową. Wiązanie z boku jest bardzo praktyczne, a z samego wykroju możecie uszyć zarówno sukienkę jak i kombinezon.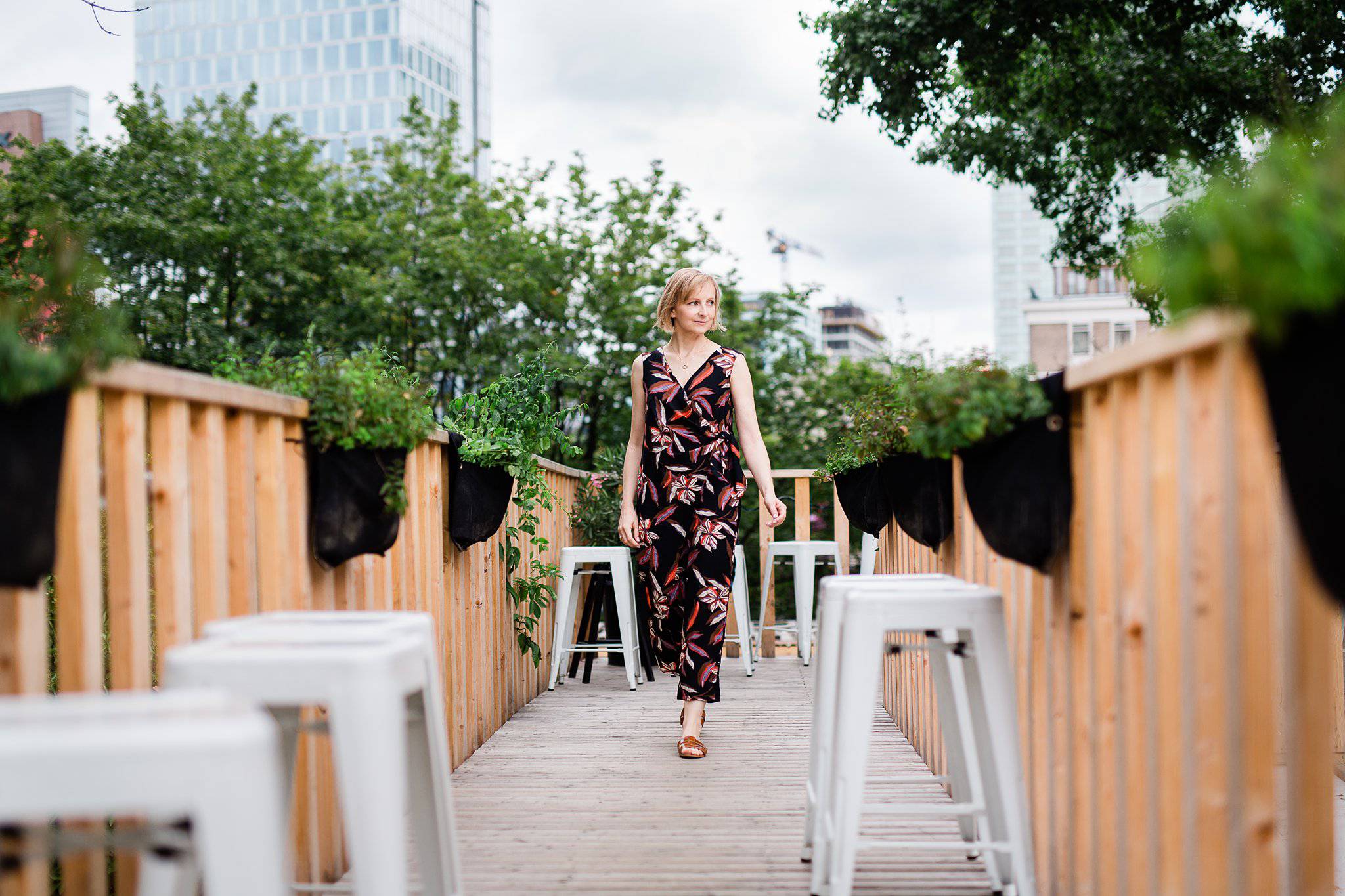 Wiązanie, z zakładem z jednej strony jest również bardzo intrygujące. Jedną nogawkę mamy przykrytą dodatkową warstwą tkaniny, która pięknie układa się i faluje gdy chodzimy.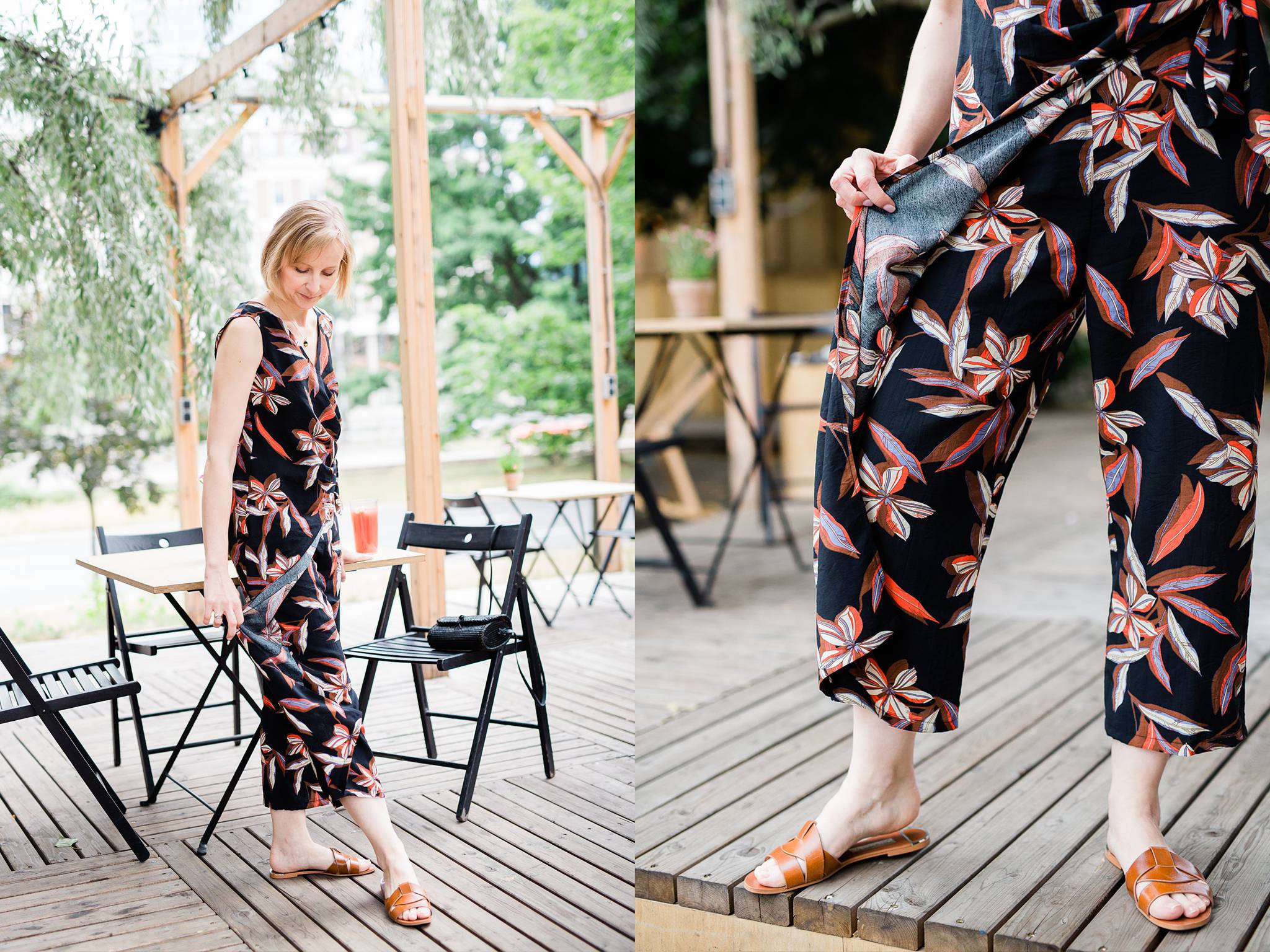 Szerokie nogawki sprawiają, że czujemy się w całości bardzo swobodnie.
Do tego projektu wybrałam wiskozę z dodatkiem nylonu. Tkaninę w moim odczuci bardzo uniwersalną i idealną do miejskich stylizacji. Domieszka nylonu, sprawia, że tkanina, jest w splocie trochę niejednorodna, przypomina w chwycie len. Jej lekko wygnieciony charakter sprawia, że uszyte z niej rzeczy, zawsze wyglądają dobrze. 
Pamiętajcie, aby stosować się do zasad prania i prasowania tej tkaniny. Potraktowanie jej wysoką temperaturą, może spowodować uszkodzenie włókien nylonowych.
Wykrój jest bardzo uniwersalny i naprawdę można poczuć się w nim wyjątkowo i kobieco.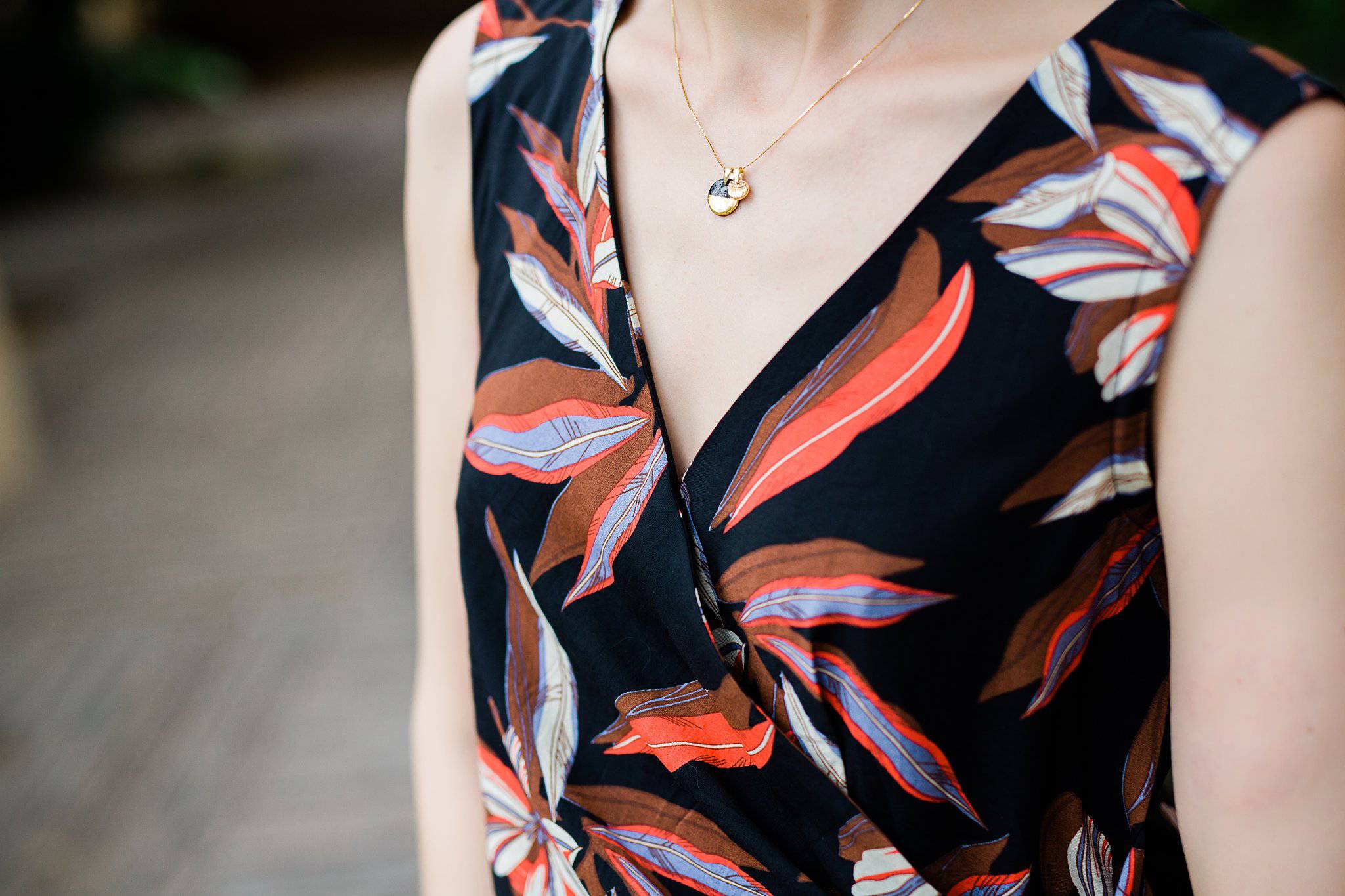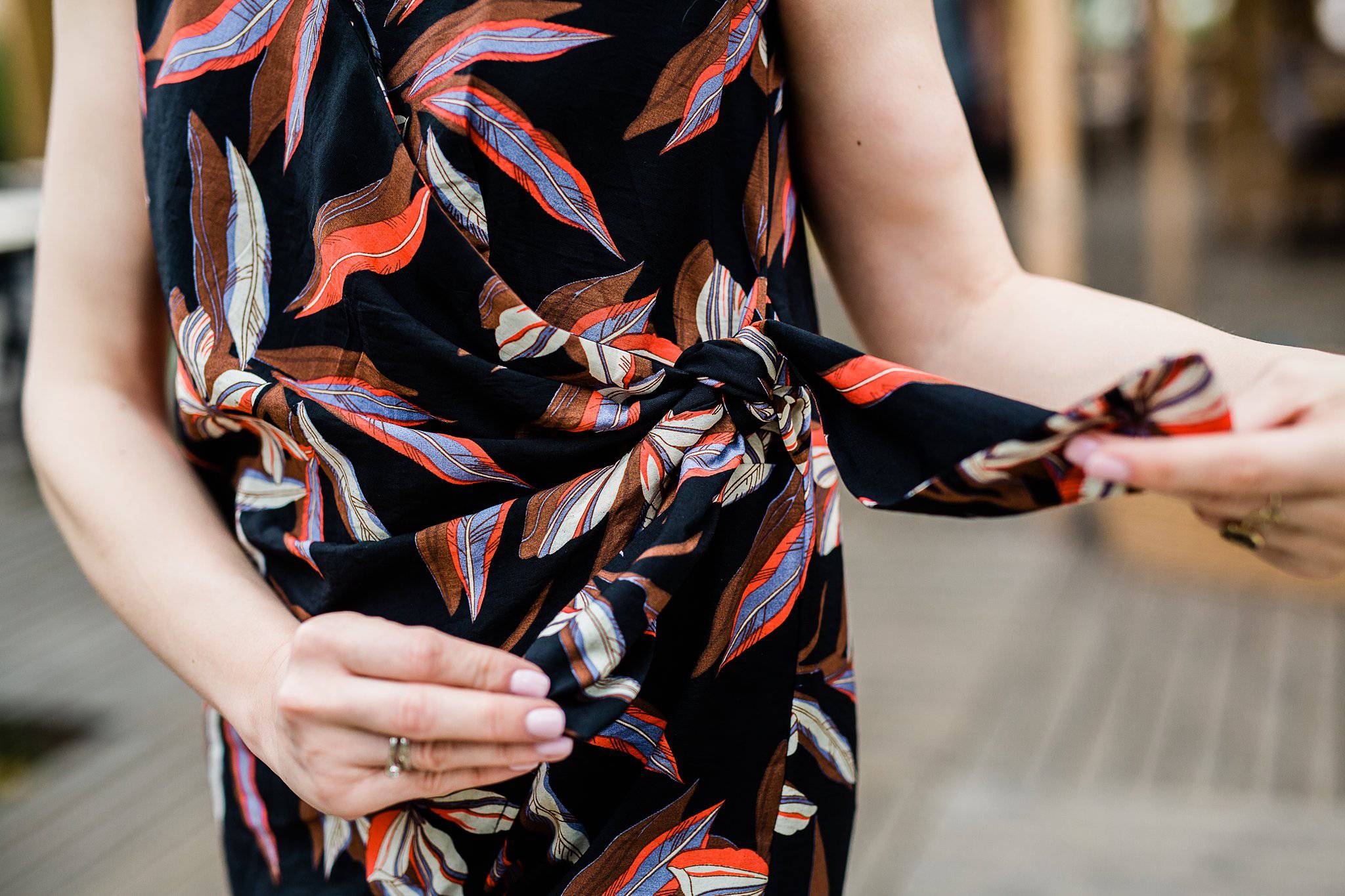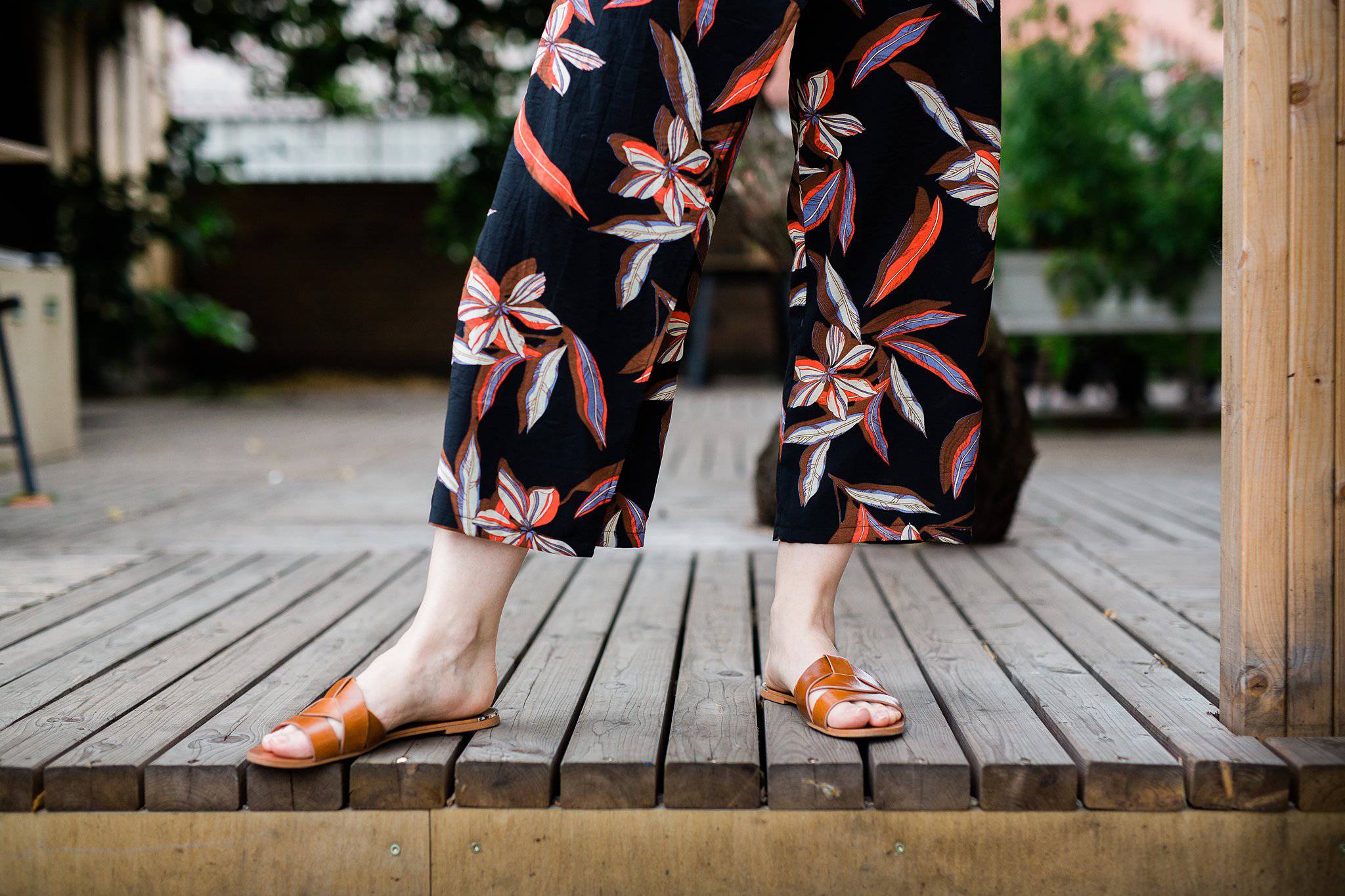 Do uszycia kombinezonu potrzebowałam:
KOMBINEZON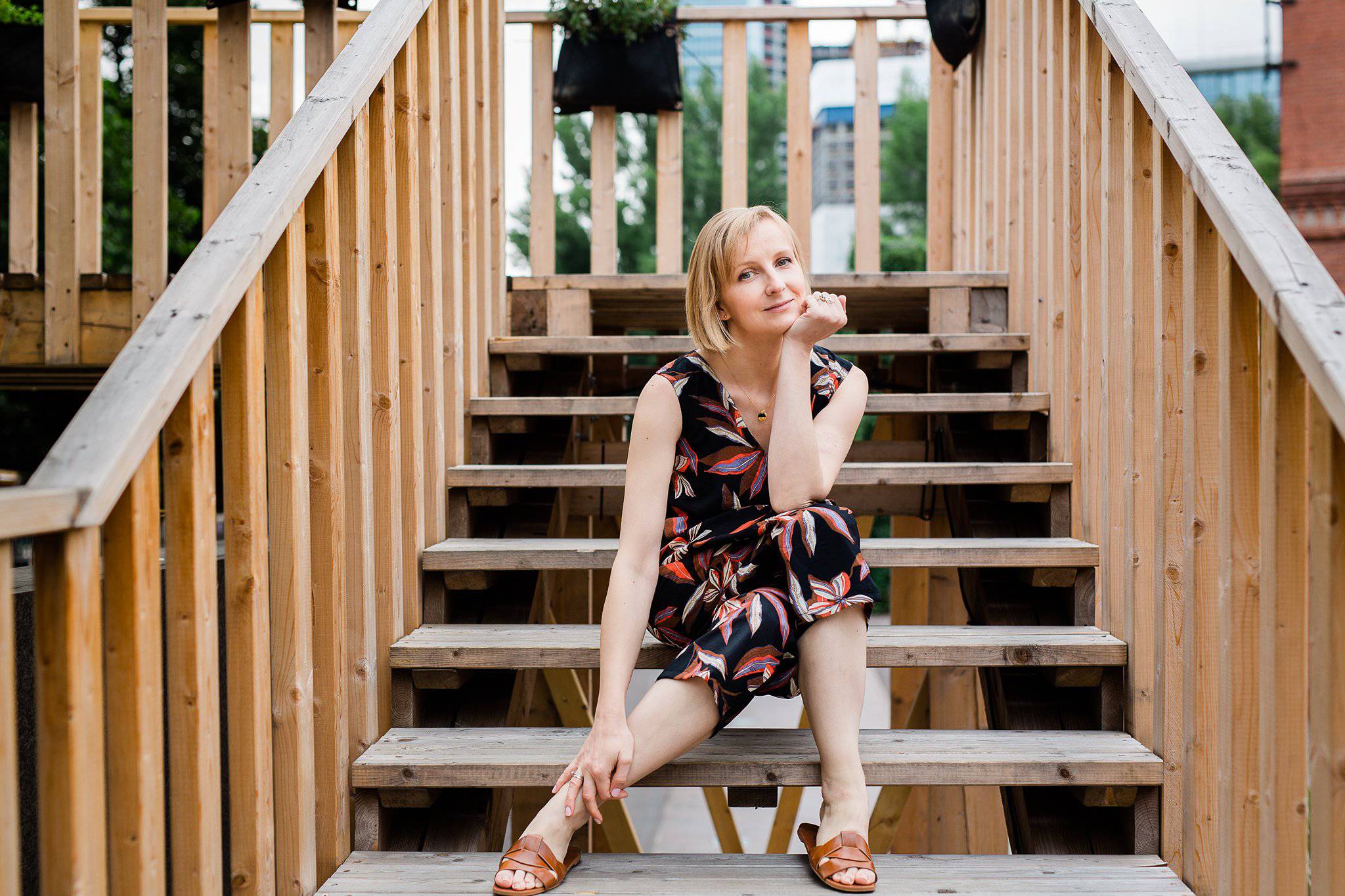 Mimo obecnej pogody, w iście letnim i wakacyjnym nastroju żegnam się z Wami Ja i moja suczka Florka, która towarzyszyła mi w spacerze, podczas którego powstały zdjęcia.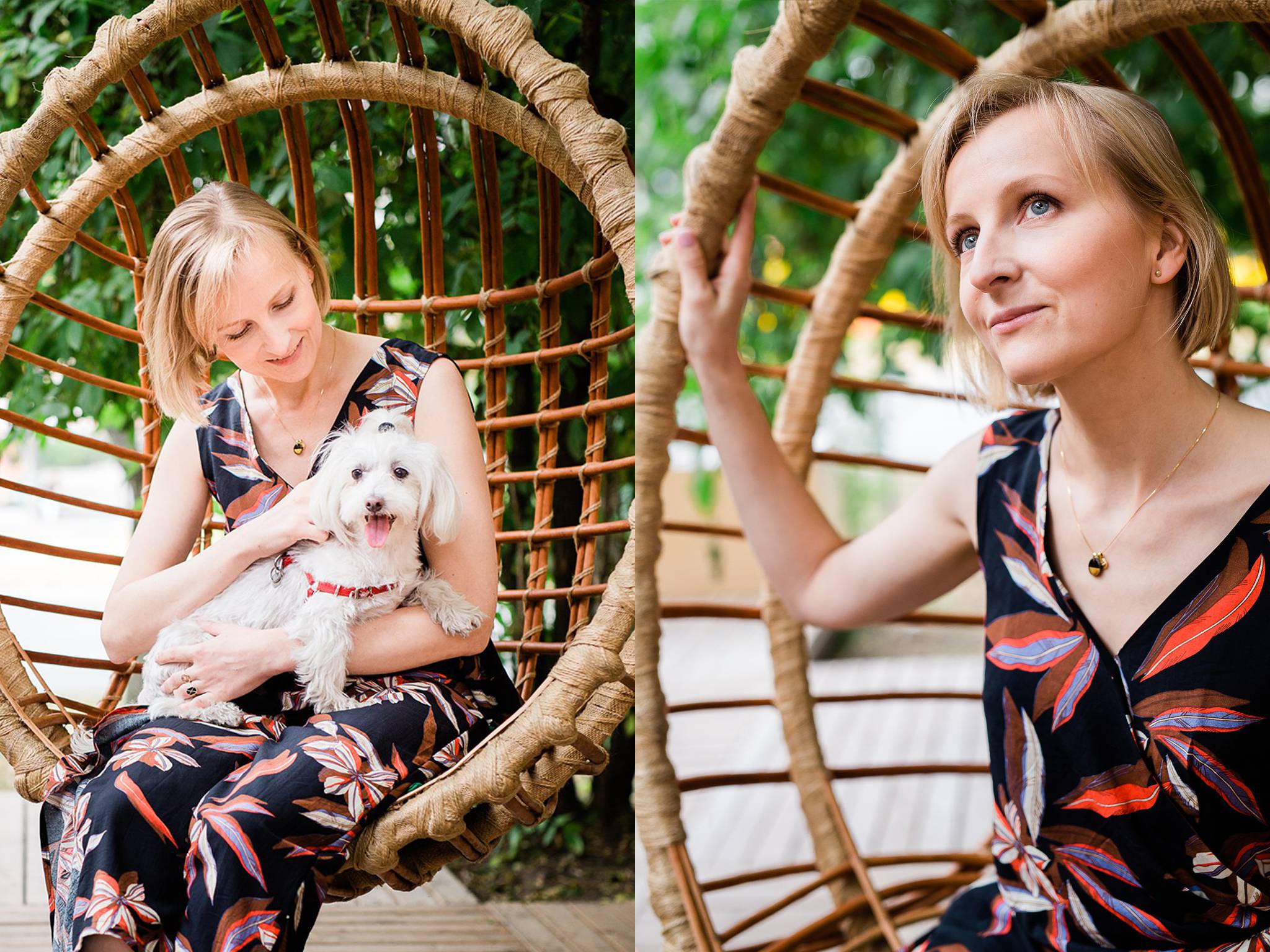 Aga
© Copyright by Aga Pyl