Polish: 
Tak, tak jestem zmarzluchem. :)
W takim okresie jak jesień i w zimowe wieczory uwielbiam okrywać się i otulać.
W domu do tego celu wystarcza mi koc, jednak jak mam wyjść do pracy to tylko w czymś przytulnym, miłym w dotyku i ciepłym.
Im bardziej spada temperatura, tym częściej szukam wykrojów, które mogą być kolejną warstwą cieplejszego ubrania. Bardzo lubię różnego rodzaju narzutki, sweterki, kardigany i blezery. Czasem bardziej klasyczne, czasem bardziej zwariowane.
Tym razem uszyłam coś co jest połączeniem klasyki, w tej roli beżowa pikówka z Miekkie i niekonwencjonalnego kardigana, z mocnymi cięciami.
Duży wywijany kołnierz spełnia swoje zadanie. Można się nim idealnie otulić, a niecodzienny krój przyciąga uwagę.
Długość jak dla mnie też jest idealna. Z przodu jest krótszy, z tyłu sięga poniżej pośladków. Miękka dzianina sprawia, że kardigan faktycznie otula nasze ciało, prawie jak kocyk.
Co wykorzystałam do szycia:
pikówka melanżowy beż, znajdziecie ją TU
nici metalizowane Mettler METALLIC, w kolorze Copper Gold 1134 do wykończenia rękawów
wykrój pochodzi ze strony Makerist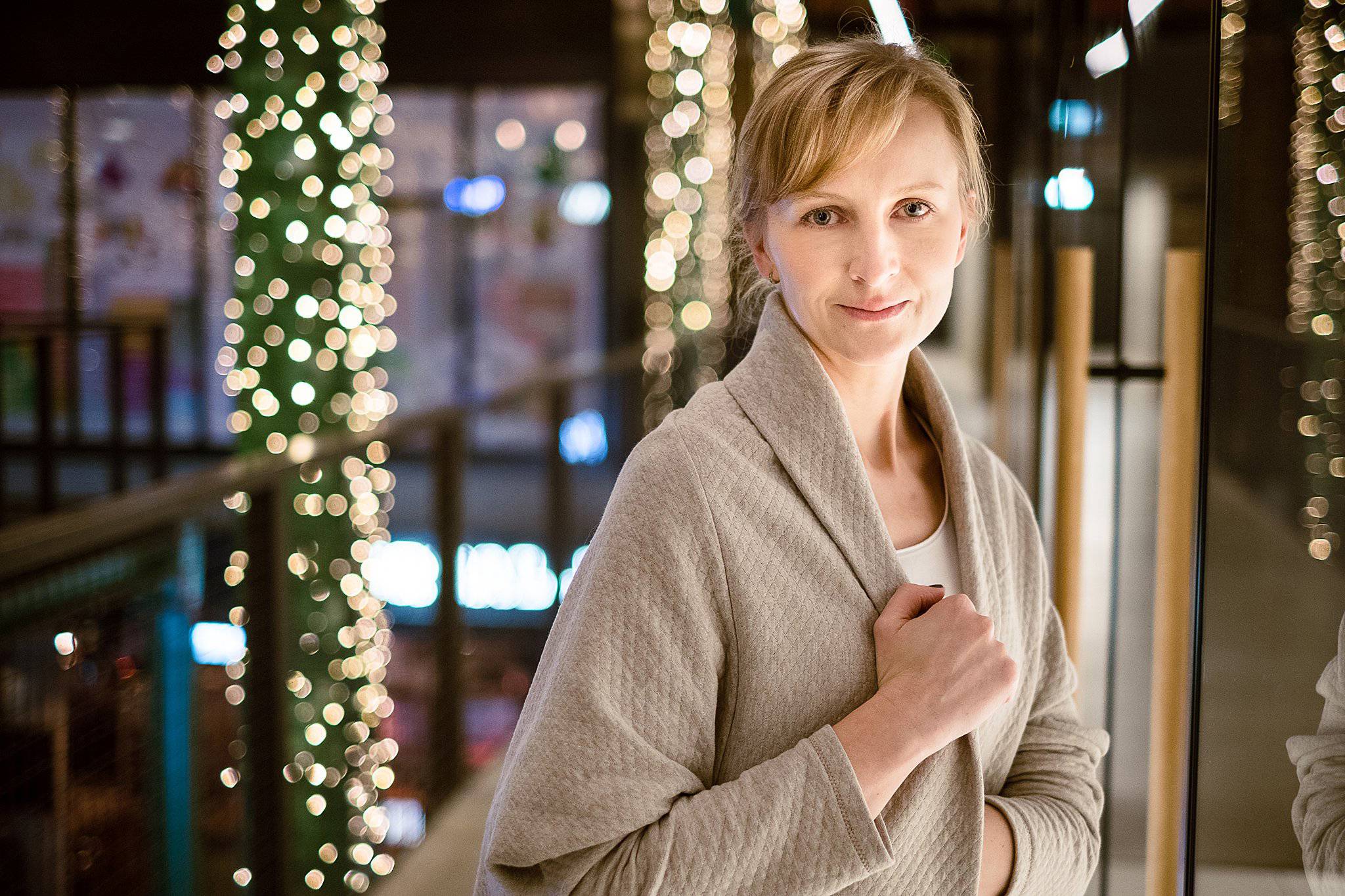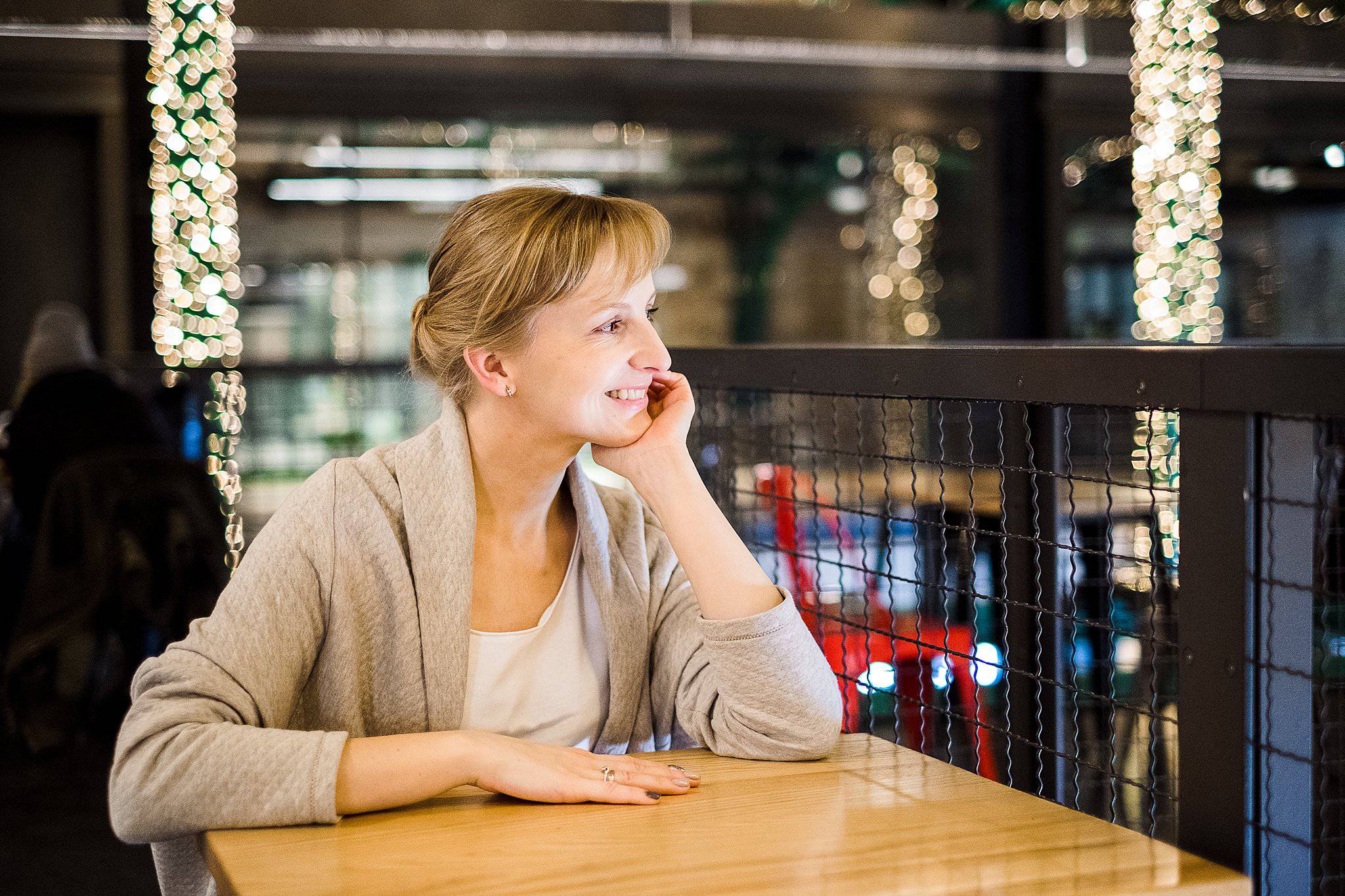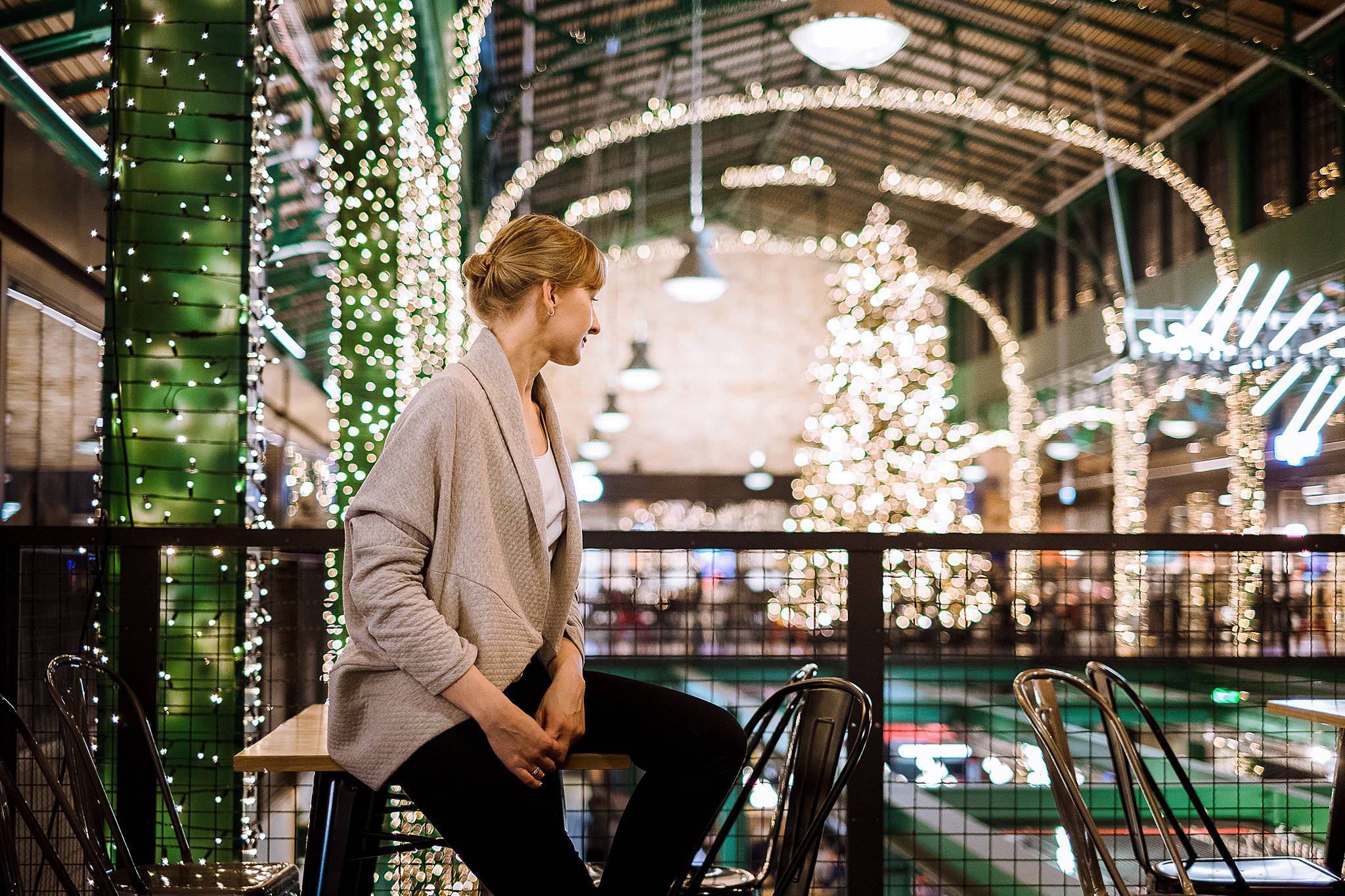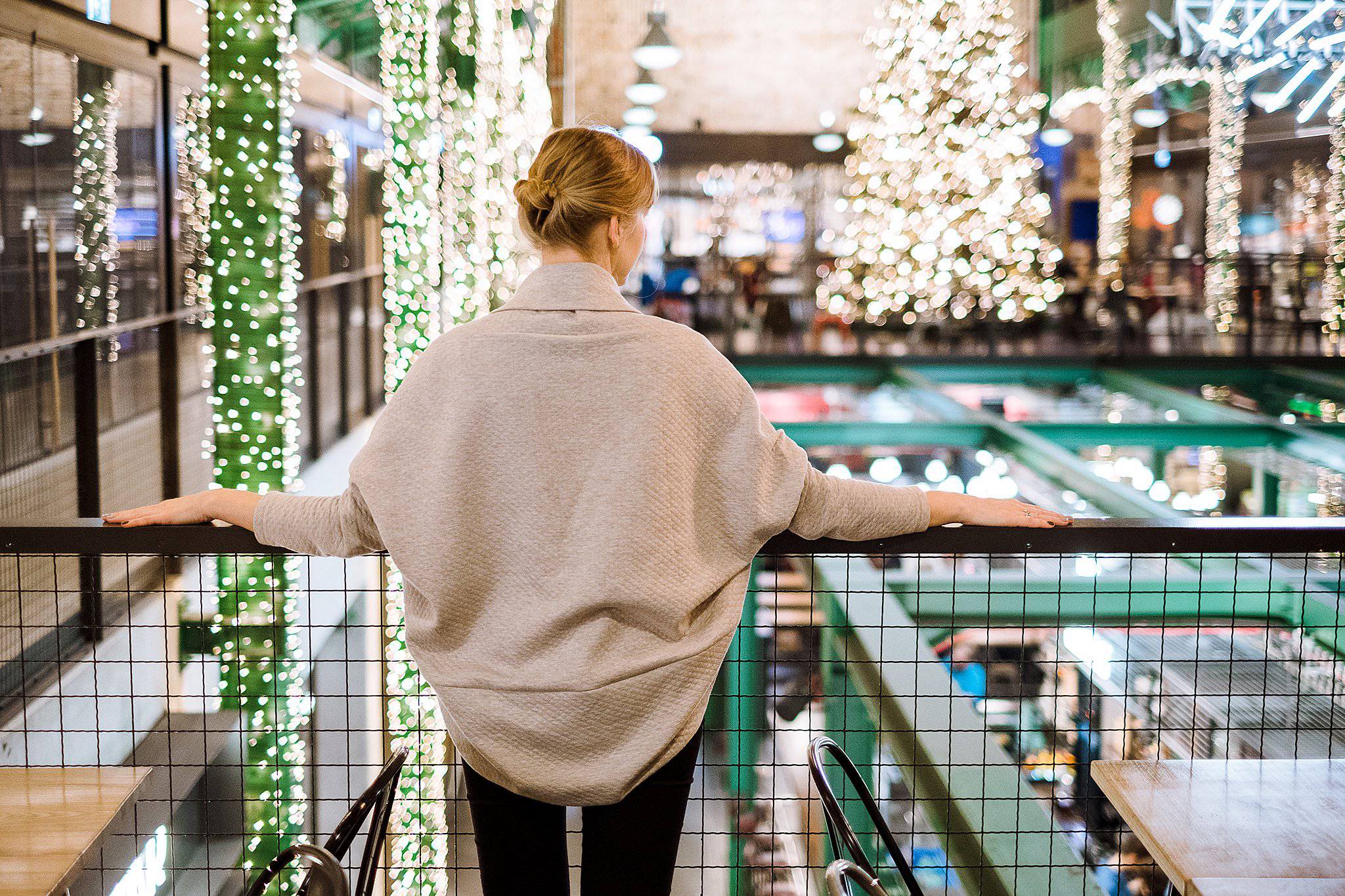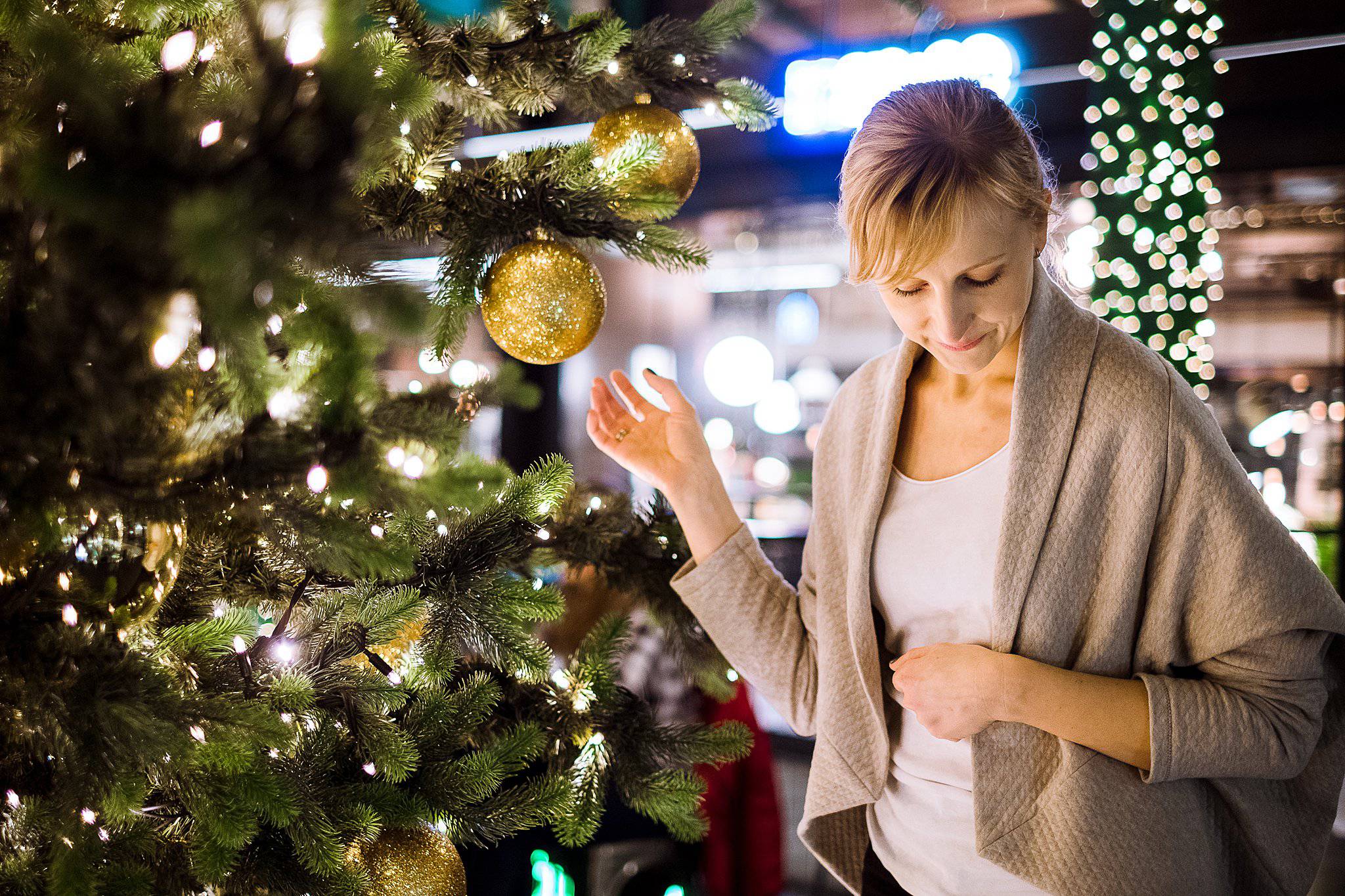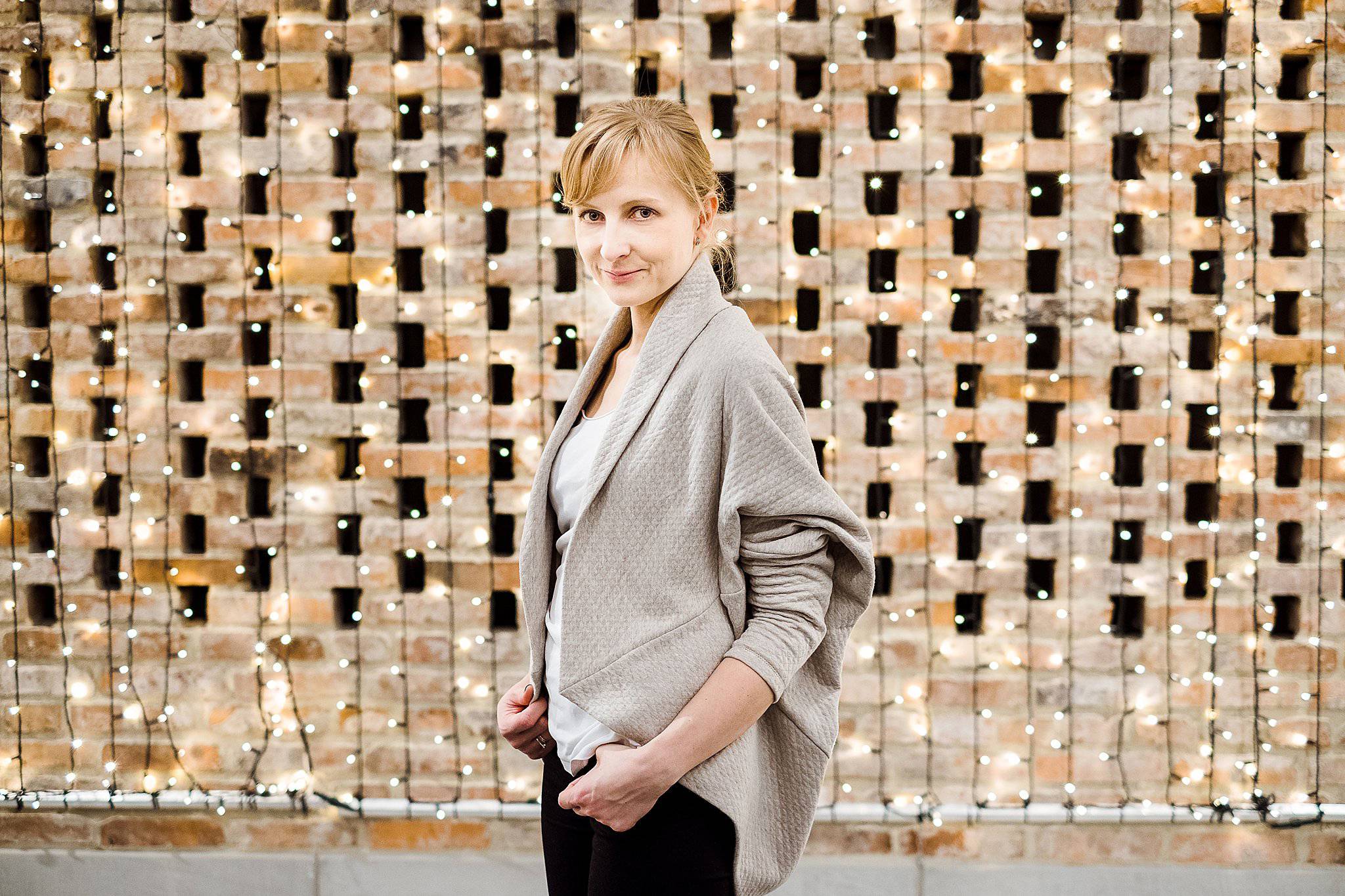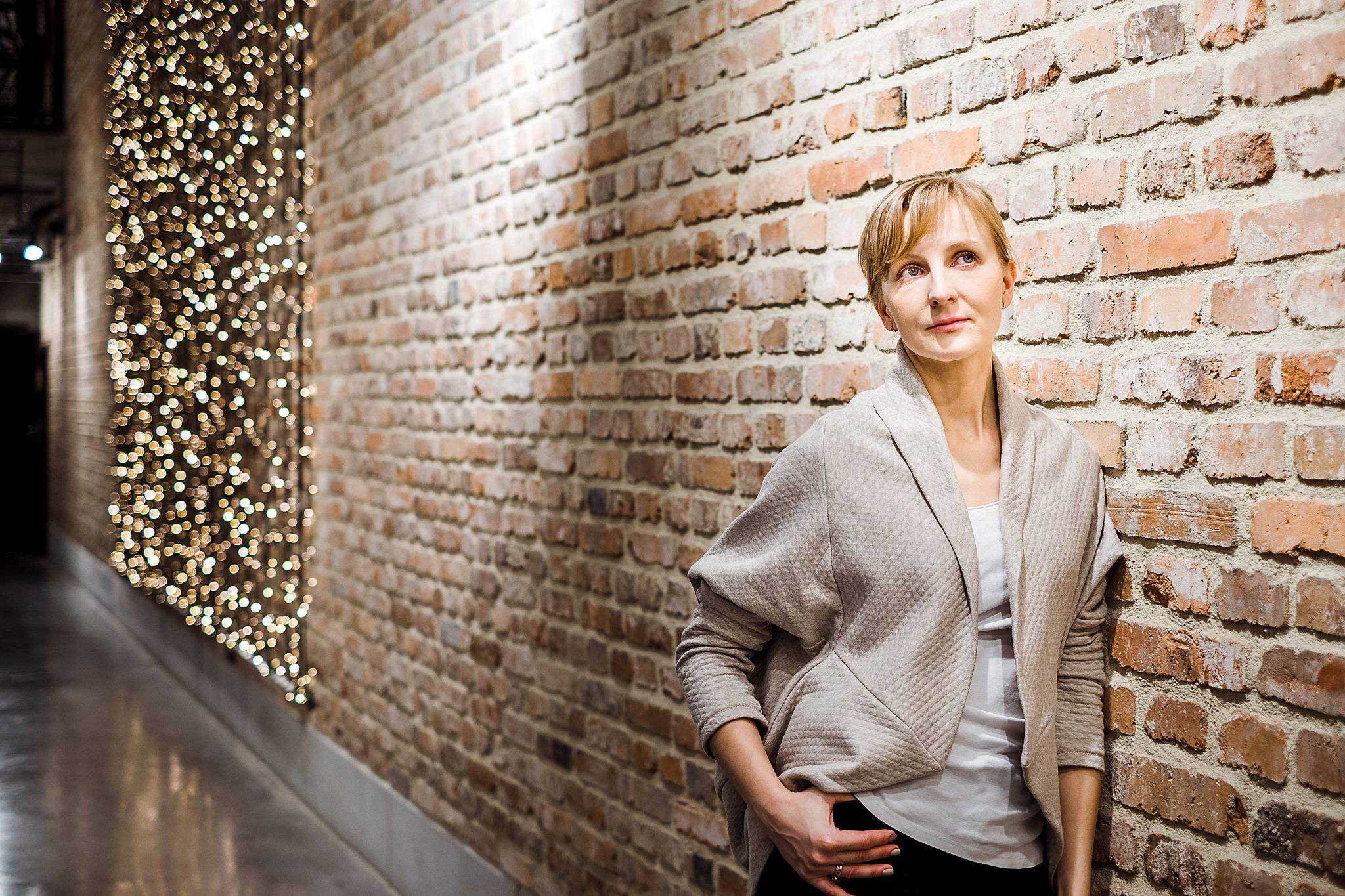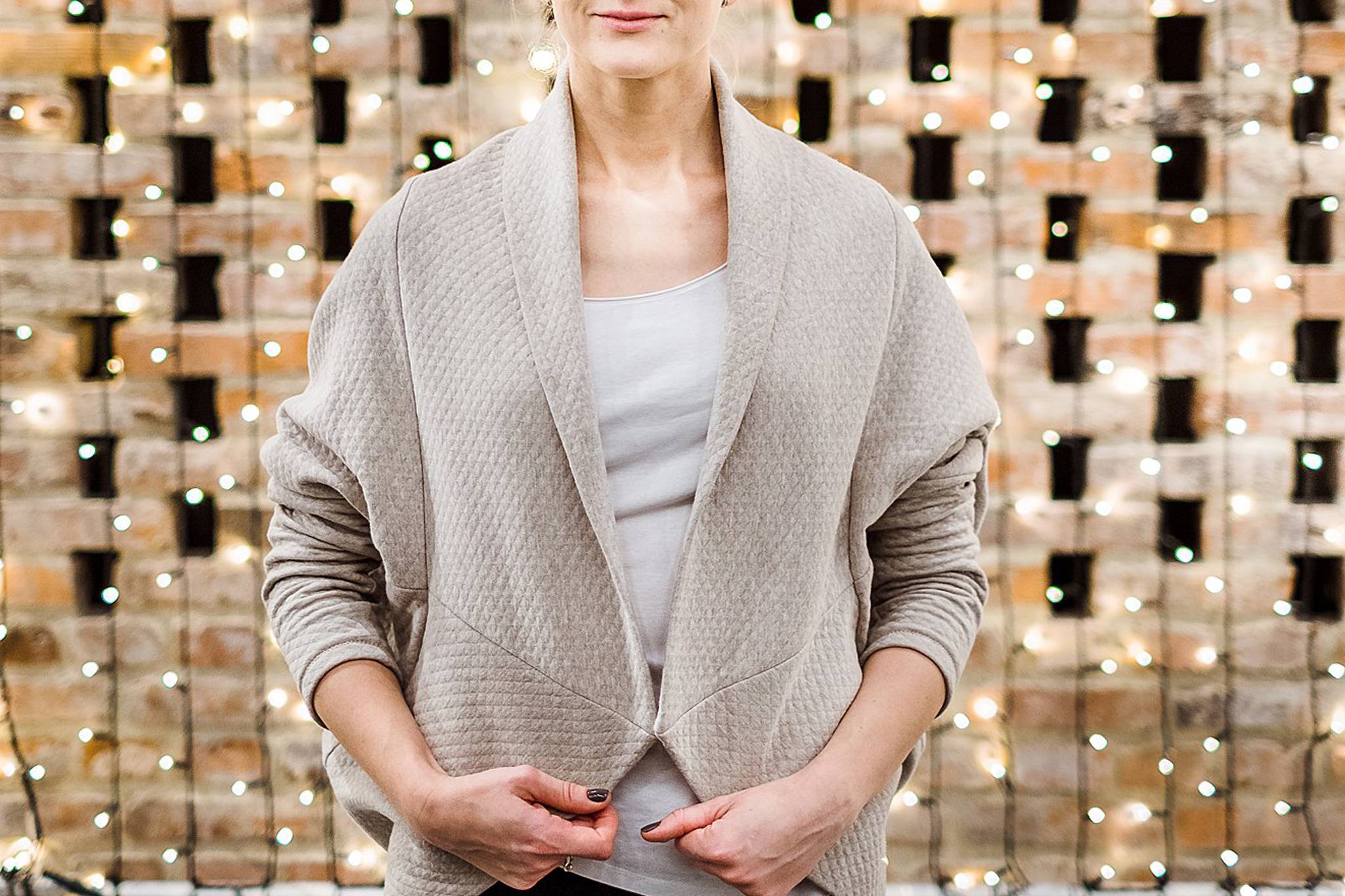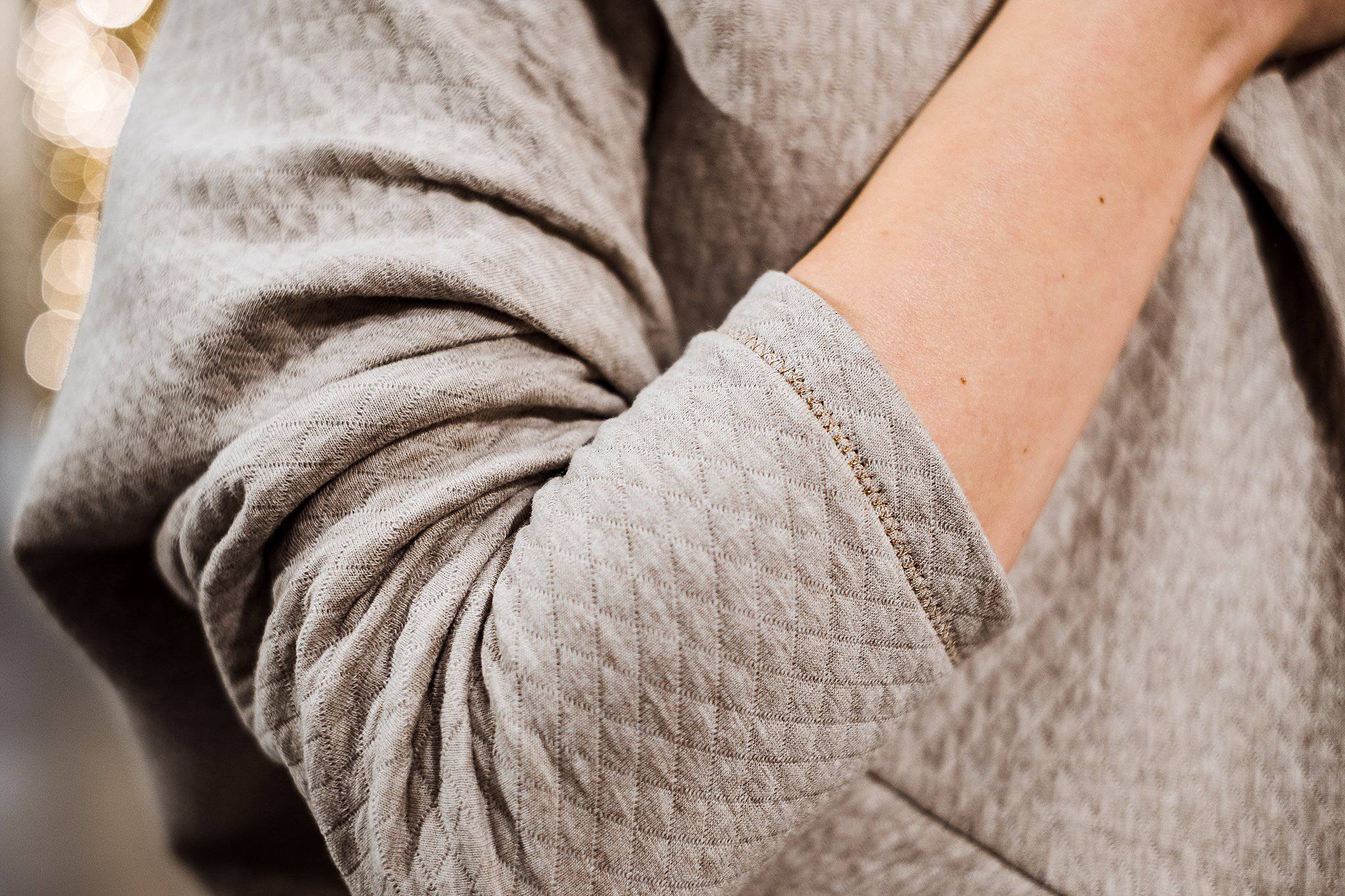 Nici. Niby nic, a robi detal. :)
Bardzo lubię takie smaczki, kobiece akcenty. Długo szukałam nici metalizowanych, których mogłabym być pewna. Miałam przygodę z ogólnie dostępnymi takimi nićmi i nie chcę do niej wracać. Dlaczego?
Większość tanich nici metalizowanych, pokryta jest cienką warstwą aluminium. Warstwa ta wyciera się, powoduje zrywanie się nici, a opiłki aluminium, gdy dostaną się do podzespołów maszyny, mogą powodować ich zatarcie i uszkodzenie.
Nigdy więcej powrotu do takiego koszmaru!
Nici Meteler METALLIC, dzięki specjalnej technologii, nie przecierają się, warstwa błyszcząca nie wyciera się i nie strzępi. Dzięki temu praca z tymi nićmi to prawdziwa przyjemność, a proste przeszycie nawet zwykłym zygzakiem, może okazać się niebanalnym detalem, z którego będziecie dumne.
W sklepie Miekkie znajdziecie 12 kolorów tych metalizowanych nici. Naprawdę warto je przetestować.
Czy  Wy też lubicie ciepło? Dajcie znać jak wy sobie radzicie ubraniowo w chłodniejsze dni.
Ciepło przytulam   
© Copyright by Aga Pyl