Polish: 
Uwielbiam dzianinę w prążek. Wiecie to pewnie już po moich dwóch wpisach :D
Ostatnio pokazywałam Wam spódnicę z dzianiny prążkowej STORM wpis znajdziecieTU
W zeszłym roku pokazywałam sukienkę i bluzkę, w których biegam do dziś. Zajrzycie do tego wpisu, pokazuję tam jak poradzić sobie z krojeniem dzianin prążkowych.
Za co te dzianiny lubię? Bo dzianina w prążek cudownie dostosowuje się do ciała, bardzo komfortowo się ją nosi, nie wypucha się i można z niej uszyć prawie wszytko ;)  sukienkę, bluzkę, narzutkę, sweter.
Gdy więc zobaczyłam nowe prążkowe dzianiny w Miekkie, nie mogłam się powstrzymać. Skład mnie oczarował 53% wiskoza, 44% tencel i 3% spandex. Idealnie letni :D Gdy otrzymałam już swoją paczkę miłość wybuchła ze zdwojoną siłą. Cieniutka, delikatna, nie gniecie się, no cud, miód i orzeszki.
Tencel, jest to włókno podobne w sposobie pozyskiwania do wiskozy, tak samo pozyskuje się je z celulozy drzewnej. Można łączyć je z szeroką gamą włókien tekstylnych, takich jak bawełna, poliester, akryl, wełna, len i jedwab. Tencel słynie z wytrzymałości, skutecznego wchłaniania wilgoci i delikatności dla skóry. Poza tym jego produkcja ze względu na proces chemiczny jest mniej inwazyjna i bardziej chroni środowisko, niż np. produkcja sztucznego jedwabiu.
Nic więcej nie mogłam, jak tylko zabrać się za szycie :D Cała baza sukienki powstała na podstawie wcześniej przeze mnie szytej sukienki z Seamwork model Neenah. Rękawki i wolanty oraz całe wykończenie dekoltu skroiłam samodzielnie.
Użyłam dwóch kolorów tej dzianiny, łącząc je na zasadzie kontrastowych elementów. 
Wolanty obrzuciłam ściegiem mereżkowym. Możecie go znaleźć w większości overloków.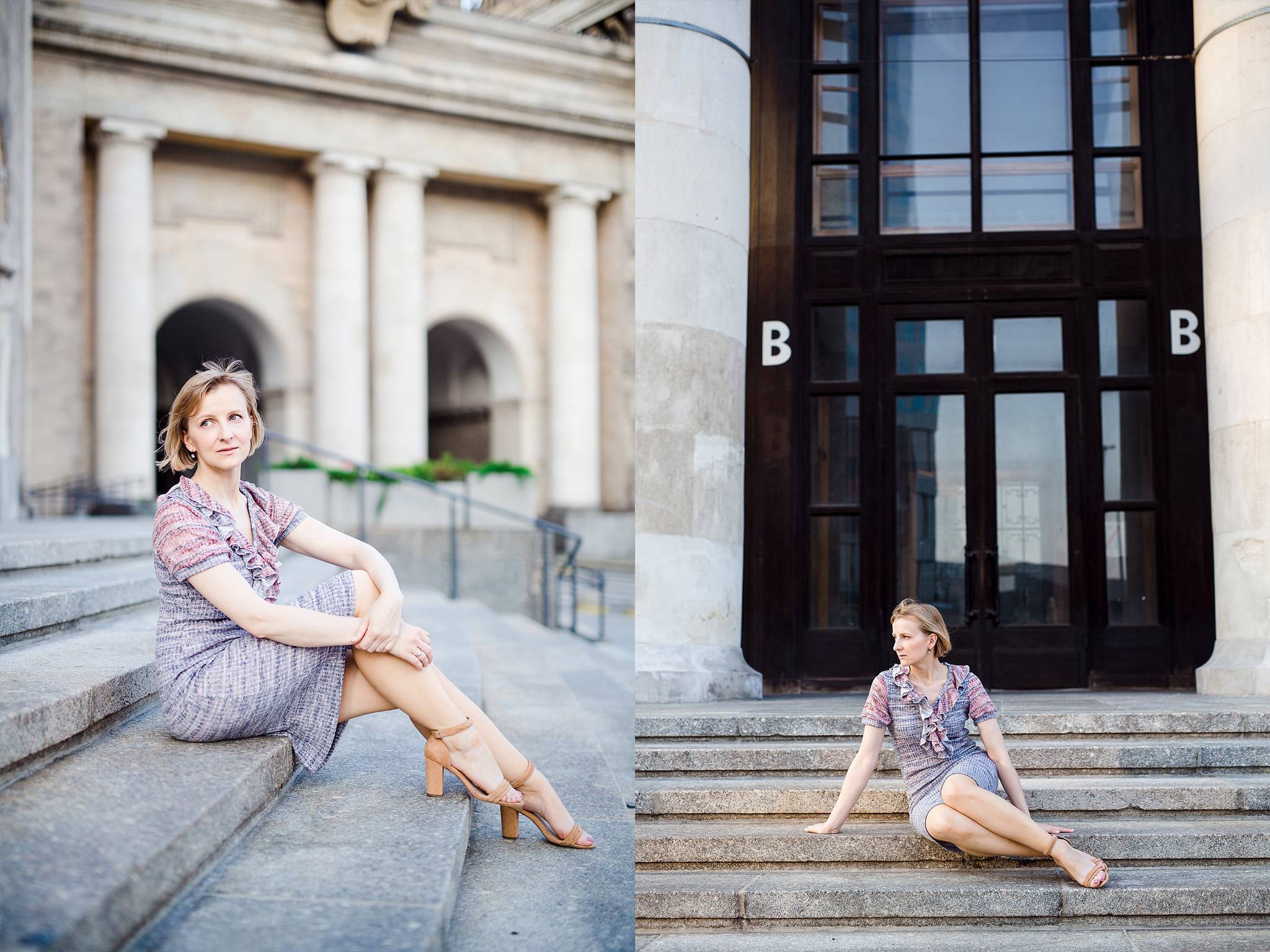 Do uszycia tej sukienki potrzebowałam:
SUKIENKA
Nie ma to jak czuć się w uszytej rzeczy jak w drugiej skórze. Tak możecie poczuć się szyjąc z tej dzianiny. Jeśli nie czujecie się komfortowo w obcisłych rzeczach, to polecam Wam ją również na różnego rodzaju T Shirty, bluzeczki, kardigany.
Aga
© Copyright by Aga Pyl