Polish: 
Mała czarna 
I co tu pisać, każda kobieta taką powinna mieć.
Trochę boję się czerni. Zaprojektowany przeze mnie wzór ellipsis na czarnym jerseyu, pozwolił mi się trochę do niej przekonać. Nie chciałam, aby sukienka była bardzo poważna, dlatego dodałam do niej czarno srebrne plisy ściągaczowe.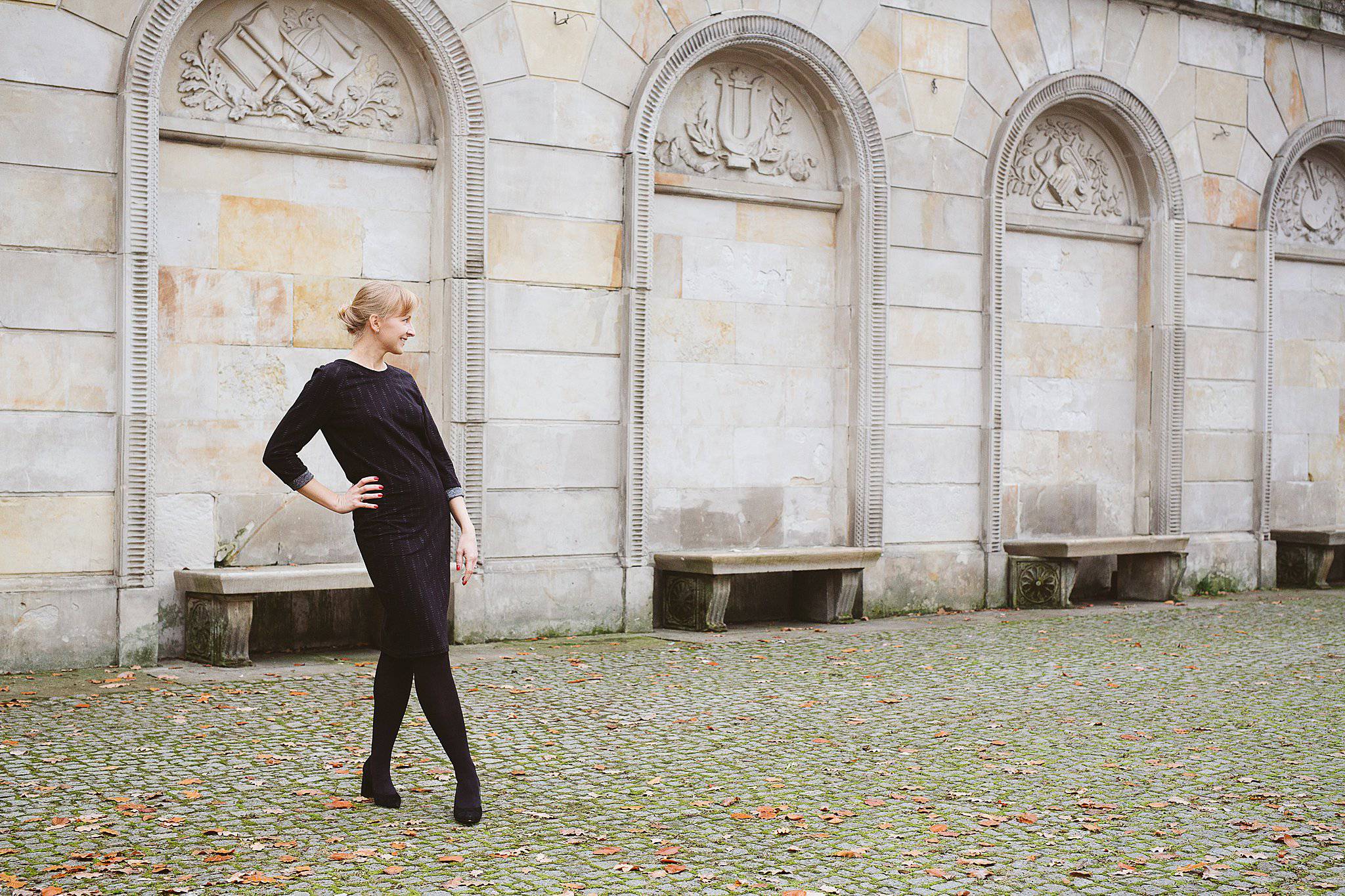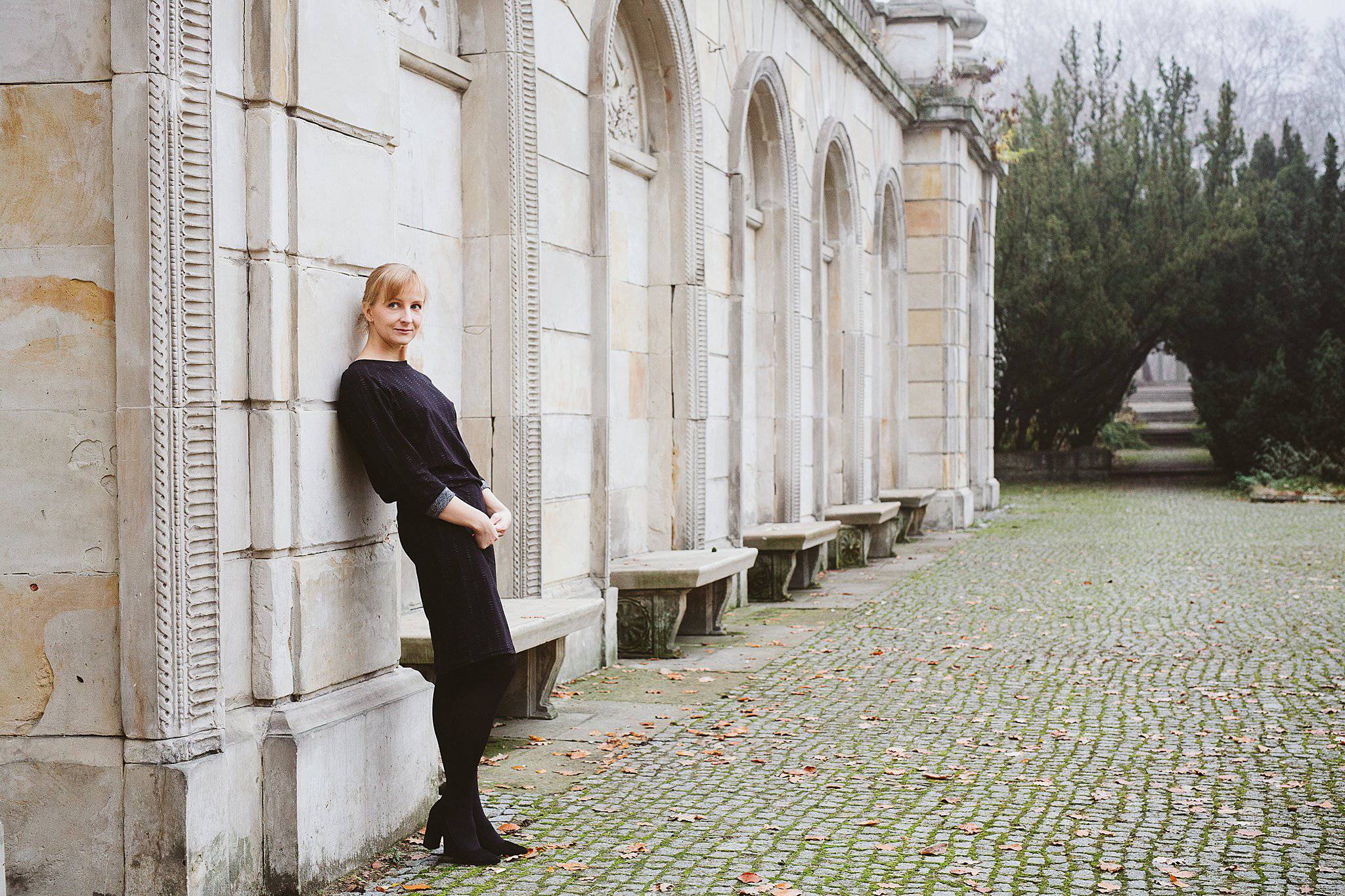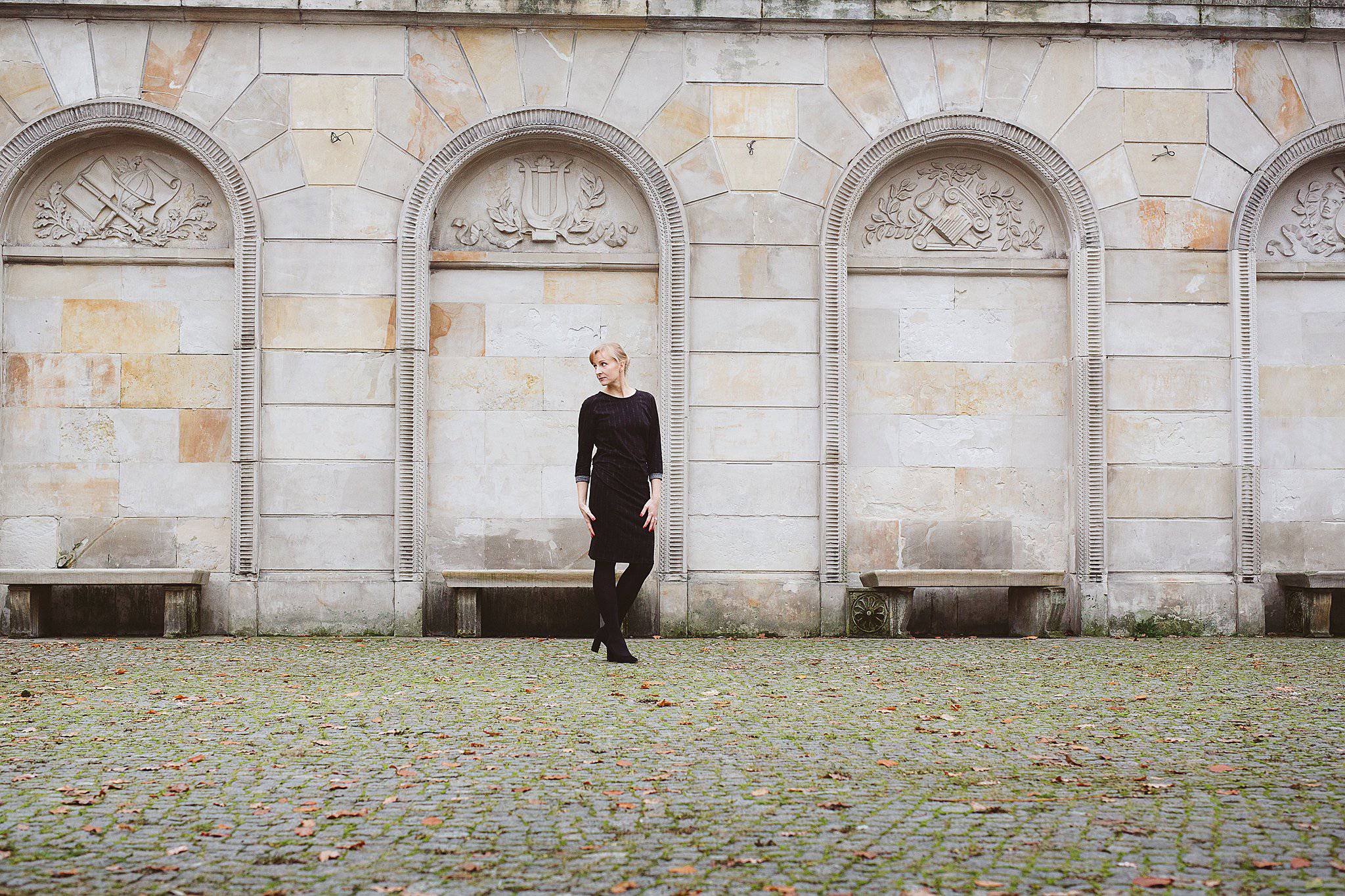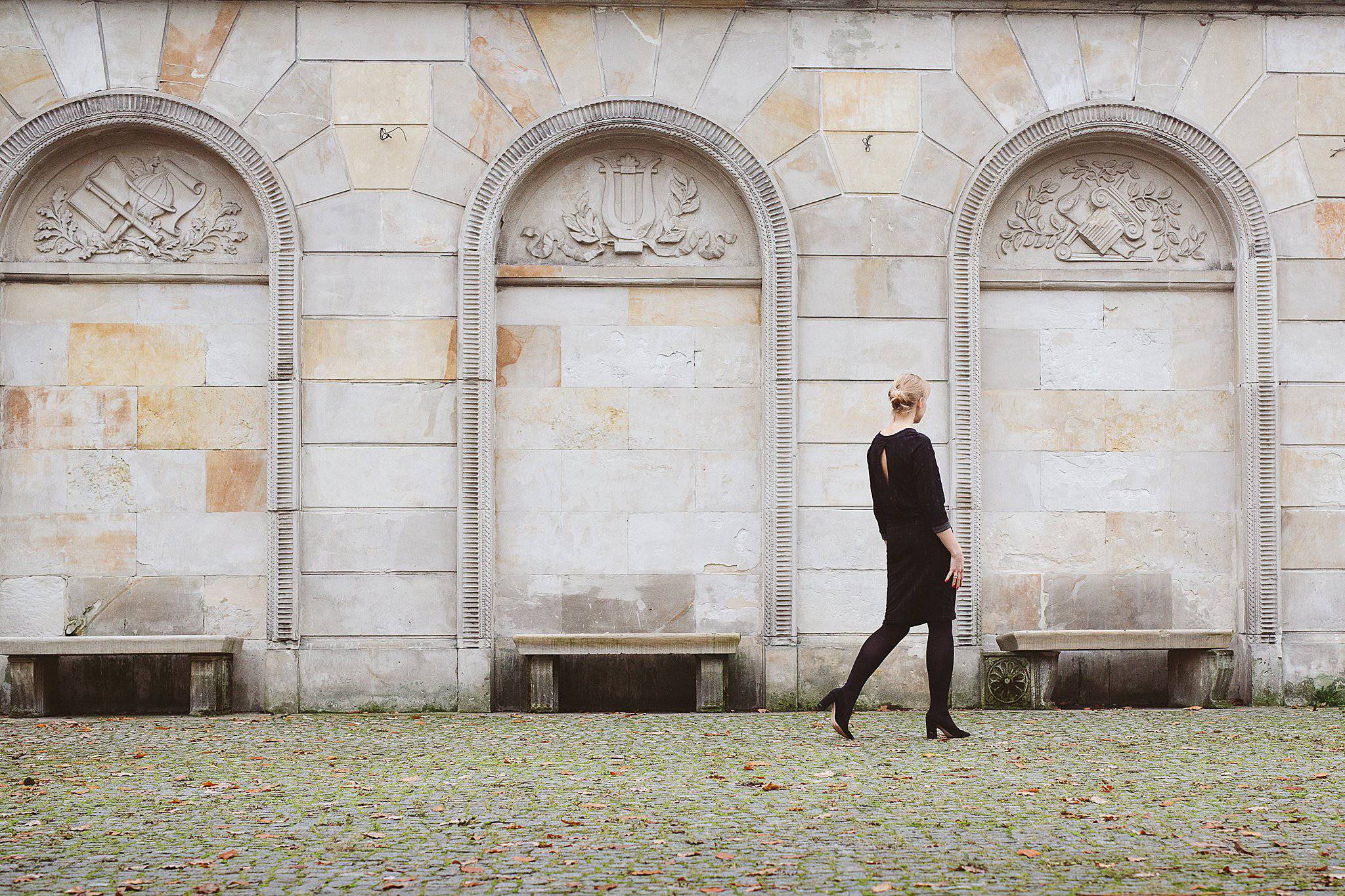 Wykończenie rękawów błyszczącą plisą bardzo ładnie współgra, z delikatnie mieniącym się wzorem.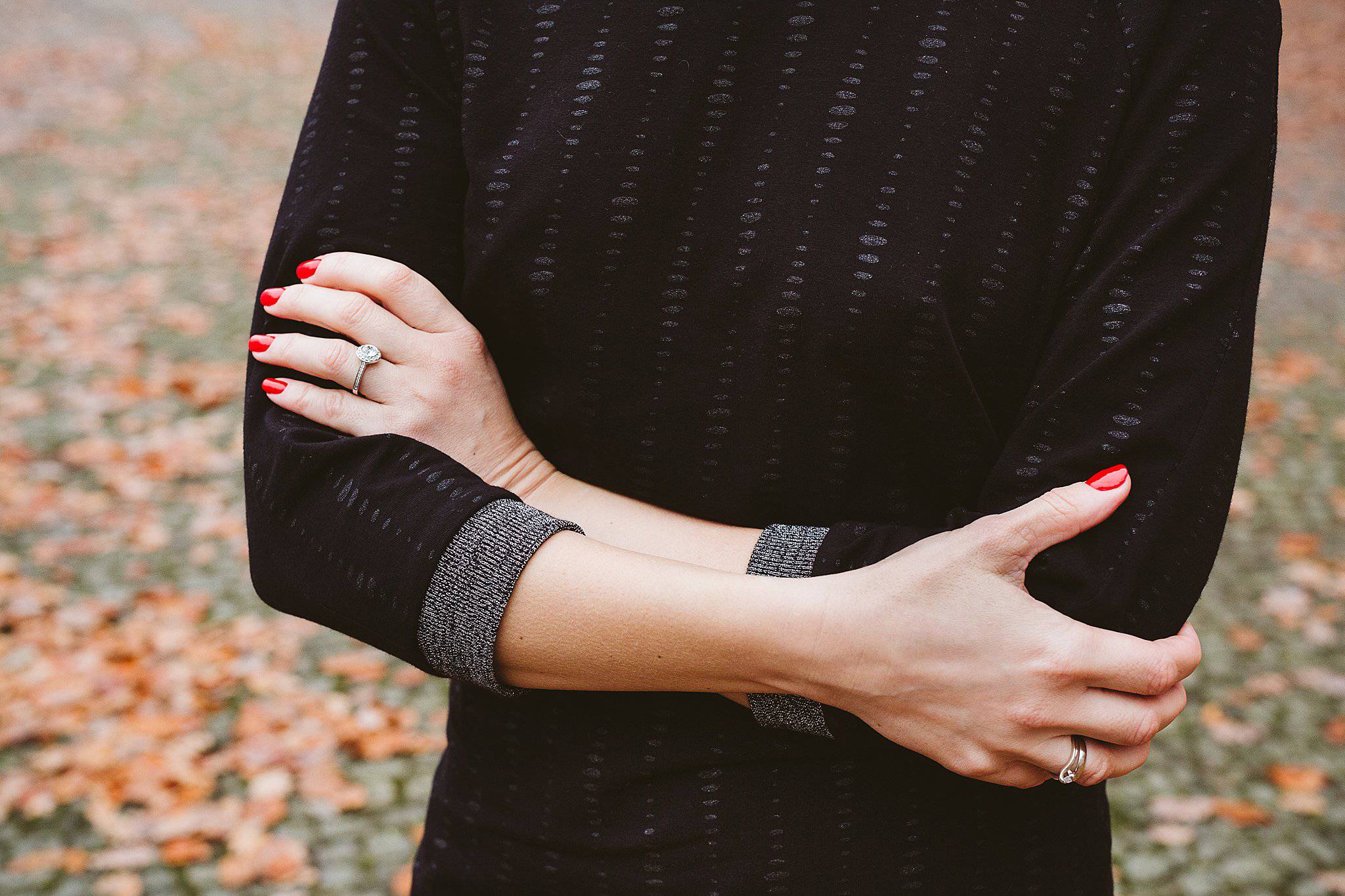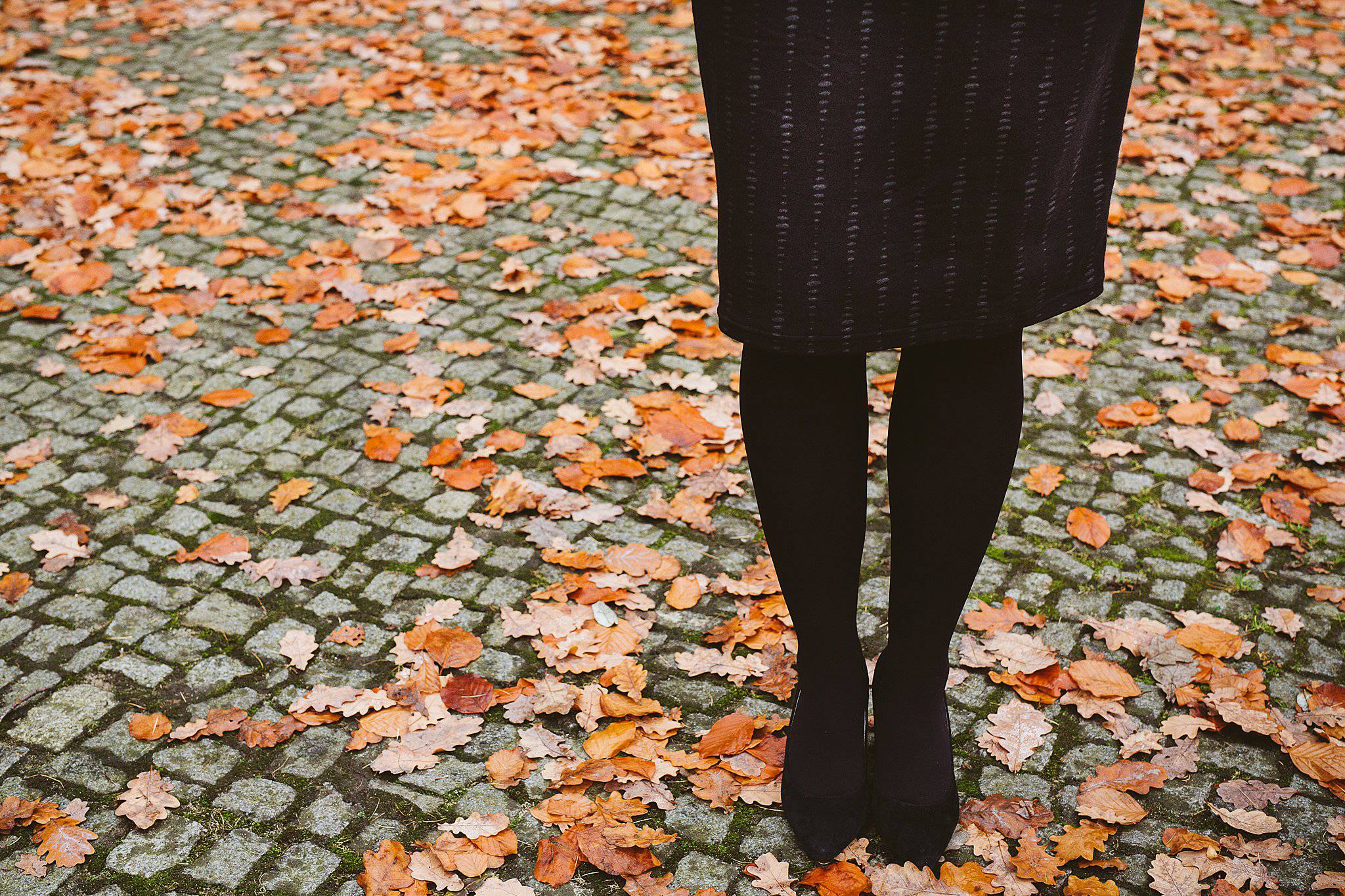 Niewątpliwą ozdobą sukienki jest dekolt na plecach. To był ten element na jaki najbardziej zwróciłam uwagę wybierając wykrój. Pochodzi on z indywidualnych wykrojów w saszetkach La Maison Victor model Kyoto.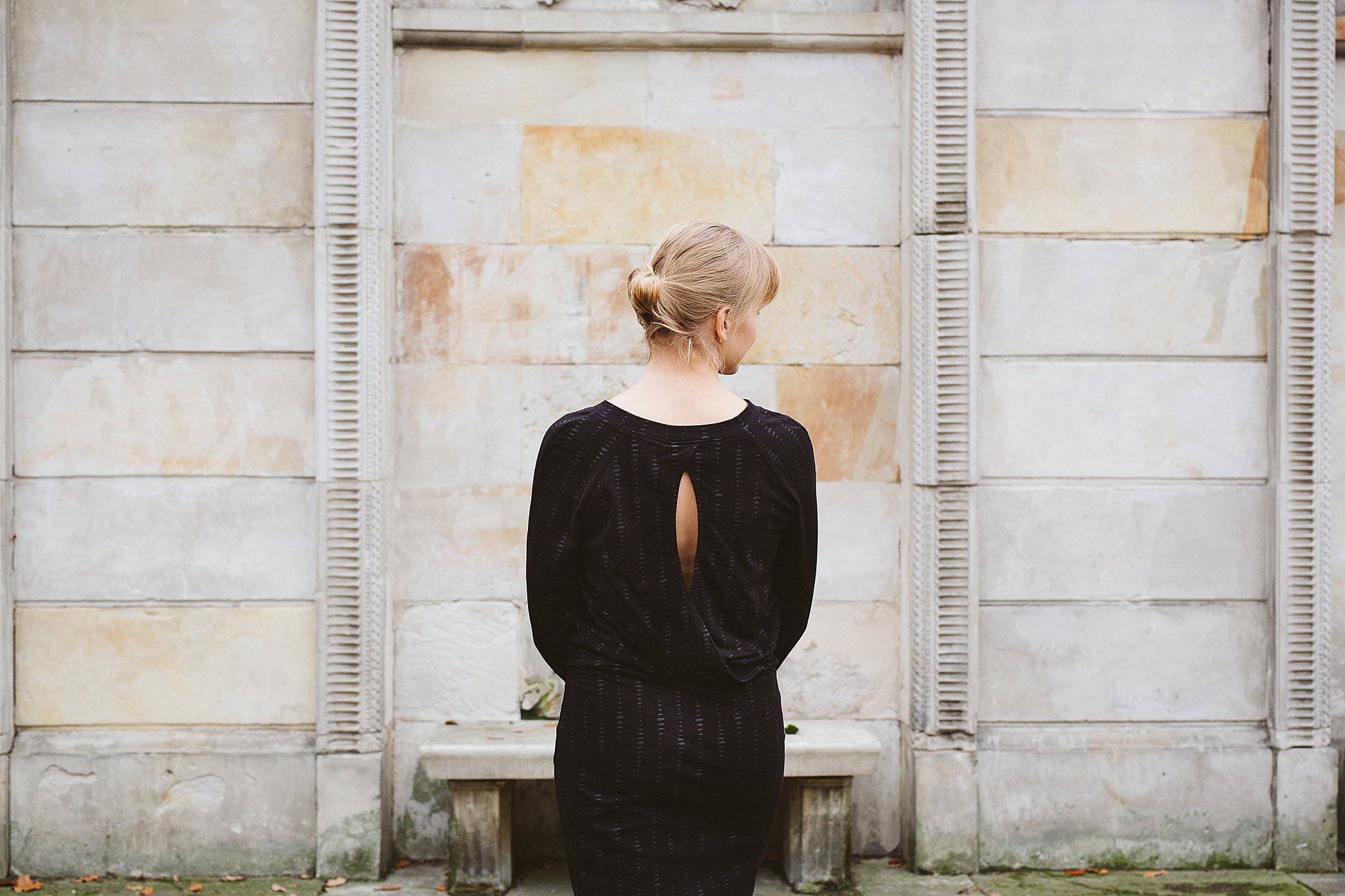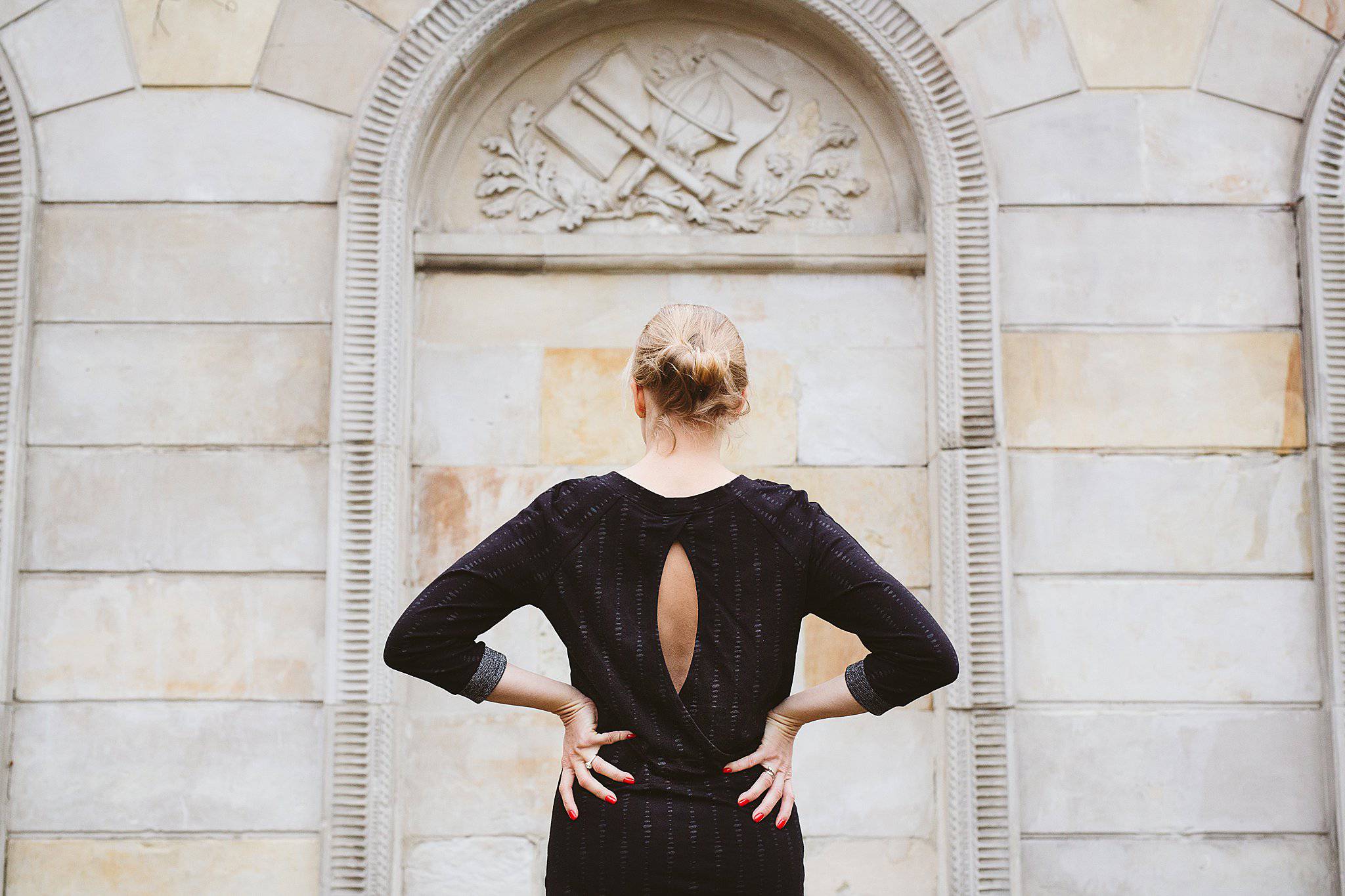 Sukienkę tę szyje się bardzo łatwo, jest to pewnie również zasługa samego wykroju. Bardzo lubię wykroje LMV. Gazety LMV możecie kupić w Miekkie. Sami przekonajcie się, że tak czytelnych opisów do wykrojów nie znajdziecie w żadnej innej gazecie. Mówiłam też o tym w jednym z liveów na grupie Miekkie na FB, zapraszam Was tam serdecznie :)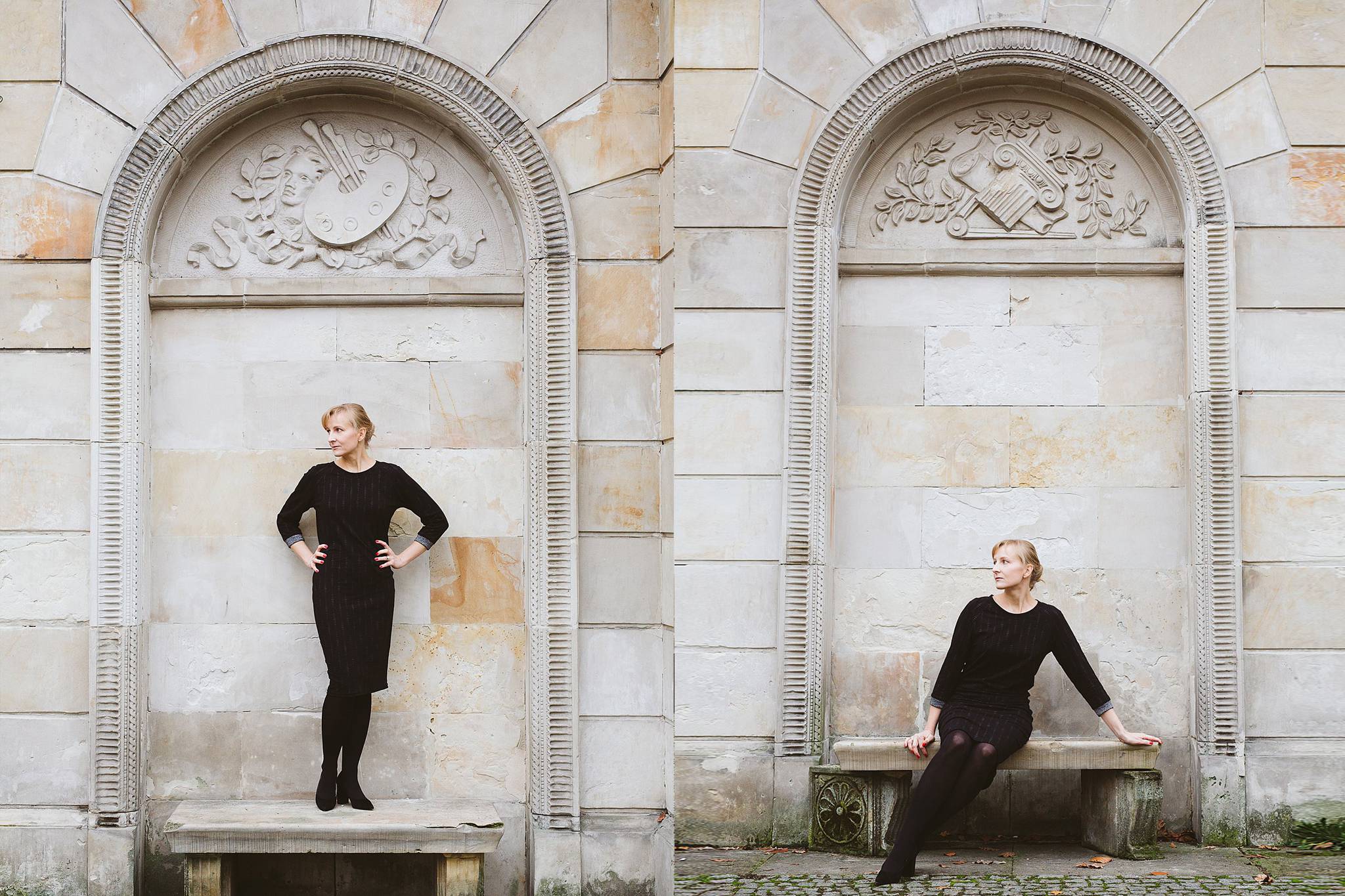 Żegnam się z Wami tą piękną sesją w czerni i bieli. Architektura Parku Marszałka E. Rydza-Śmiglego na warszawskim Powiślu stanowiła idealne jasne tło do małej czarnej. Jednocześnie jest to jedno z moich ulubionych miejsc w Warszawie, z pięknymi schodami, blendami ozdobionymi alegoriami sztuk. Miejsce które warto odwiedzić gdy będziecie tu przejazdem, lub będziecie szukać cichego parku na spacery.
SUKIENKA
Był to koszt 68,00 zł jersey + 22,90 zł plisa = 90,90 zł
Za wspaniałe zdjęcia, jak zawsze dziękuję mojej kochanej Sylwi Szuder <3 Jesteś najlepsza!!!
© Copyright by Aga Pyl