Polish: 
Lubię koszule. Uszyłam w swoim życiu już kilka, ale wciąż poszukuję nowych krojów i rozwiązań.
Jak wpadł mi w ręce wykrój w VOGUE V9360, stwierdziłam, tego jeszcze nie miałam. Nie chciałam kolejnego klasyka, coś z delikatnym pazurem i odrobiną nonszalancji wydawało mi się idealnym rozwiązaniem.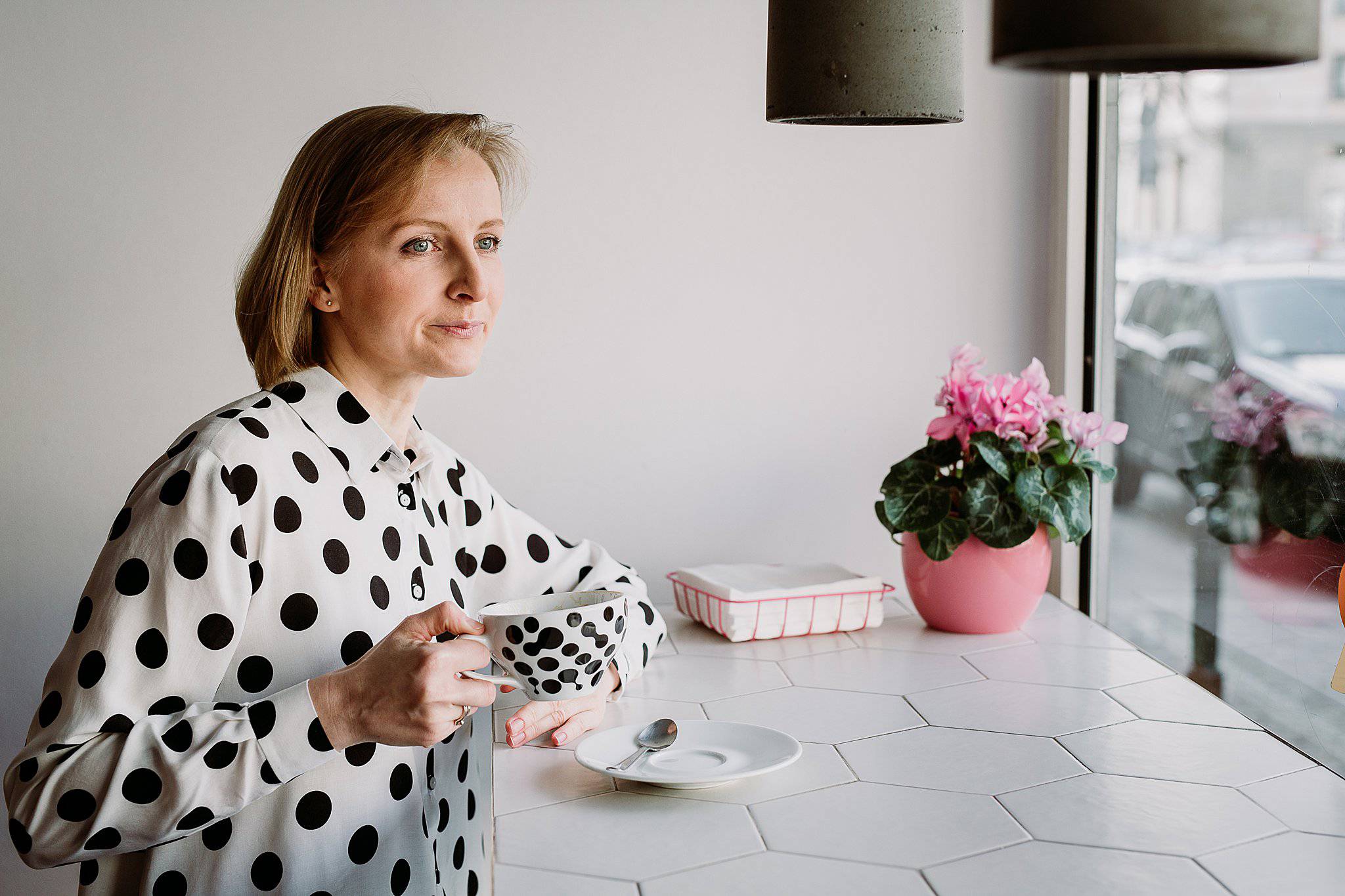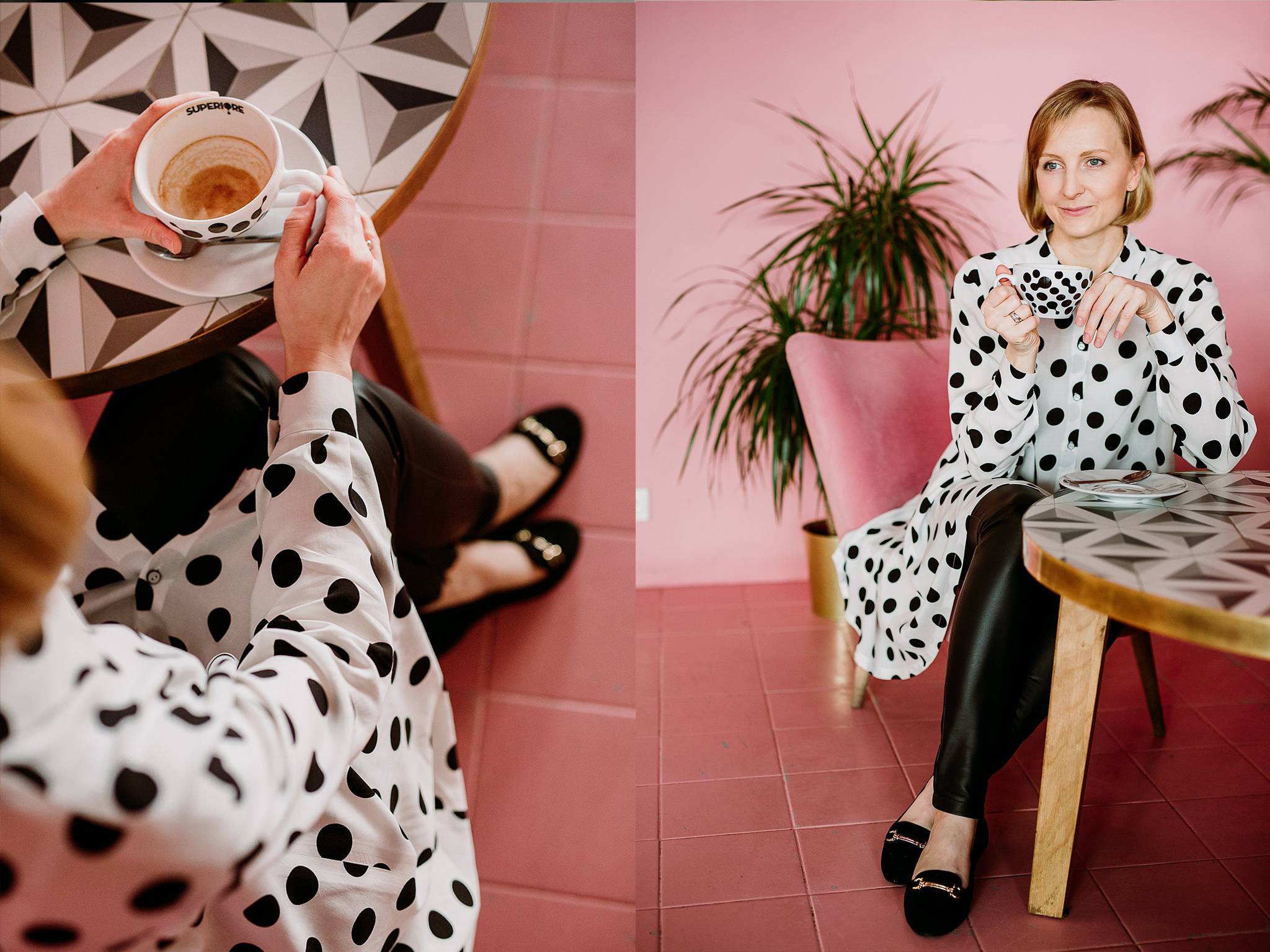 Z ofert Miekkie wybrałam cudnie miękką wiskozę w czarne kropy. Tkanian jest niezwykle delikatna. Sprawia wrażenie wręcz cienkiej. Uszyta koszula jednak wygląda idealnie. Pojedyncza warstwa białej tkaniny nie prześwituje (nie, nie mam na sobie podkoszulki ;) ). Natomiast zdecydowanie trzeba zadbać o nią w szyciu. Idealnie dobrana cienka igła na pewno ułatwi nam zadanie.
W Miekkie macie teraz olbrzymi wybór igieł do maszyn domowych. Ja wybrałam te najcieńsze 60. Dzięki temu igła nie dziurawiła tak delikatnej tkaniny. Pamiętajcie też o częstej wymianie igieł. Nawet jak wydaje się wam, że igła jest prosta i nic jej nie dolega, to warto ją wymienić po około 8 godzinach pracy. Igły szybko się tępią, a tępa igła może uszkodzić nam szytą tkaninę.
Polecam Wam też ostatni wpis Kasi na naszym blogu o iglach i niciach. Olbrzymia dawka wiedzy dla wtajemniczonych i mniej znających temat.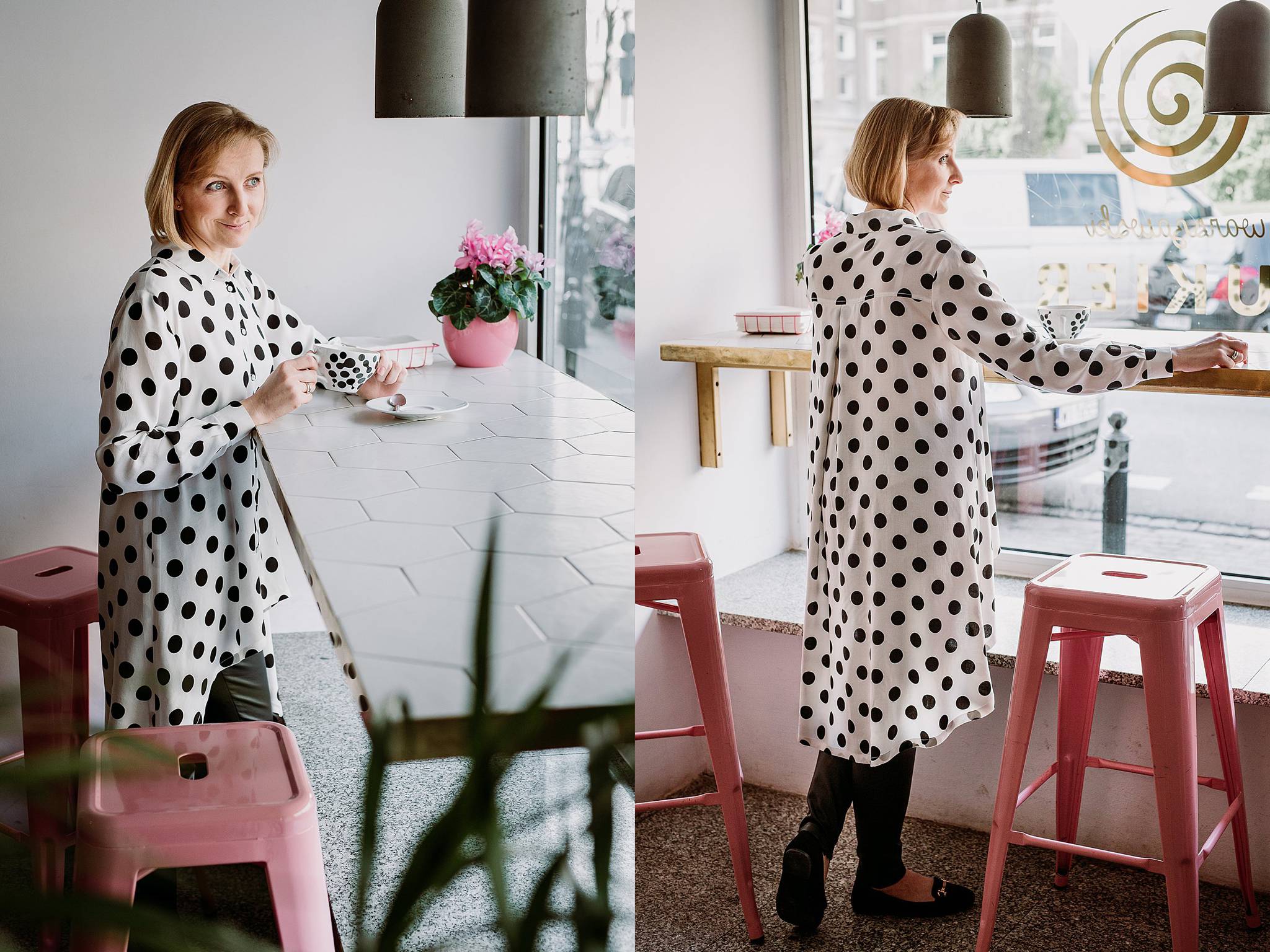 Dzięki tak miękko układającej się tkaninie, tył koszuli jest zwiewny i bardzo kobiecy. Mimo swej długości nie jest przesadzisty i ciężki.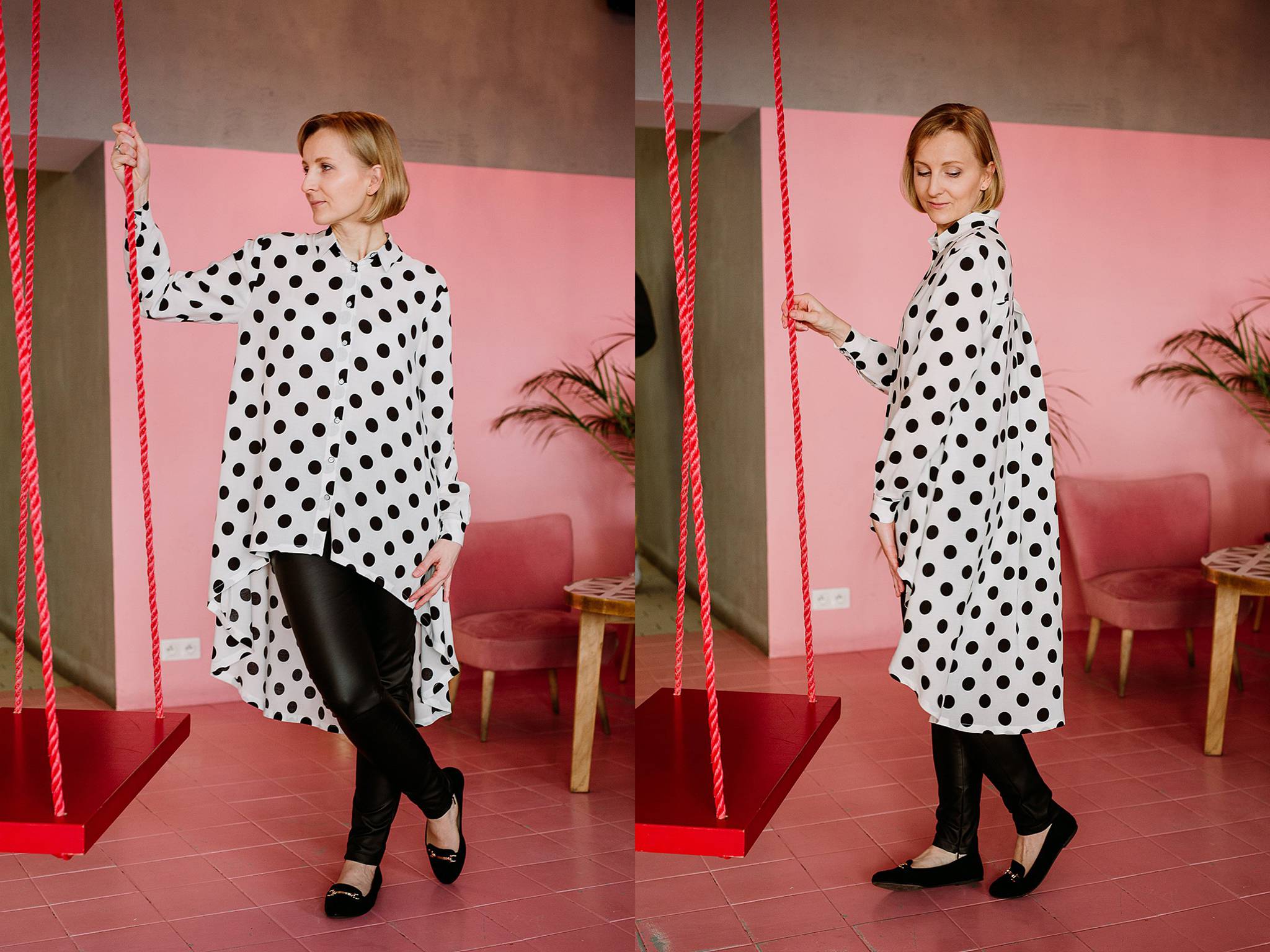 Daje dużo radości taka zabawa z modą, a koszula jest nie tylko wygodna, ale i zwraca uwagę.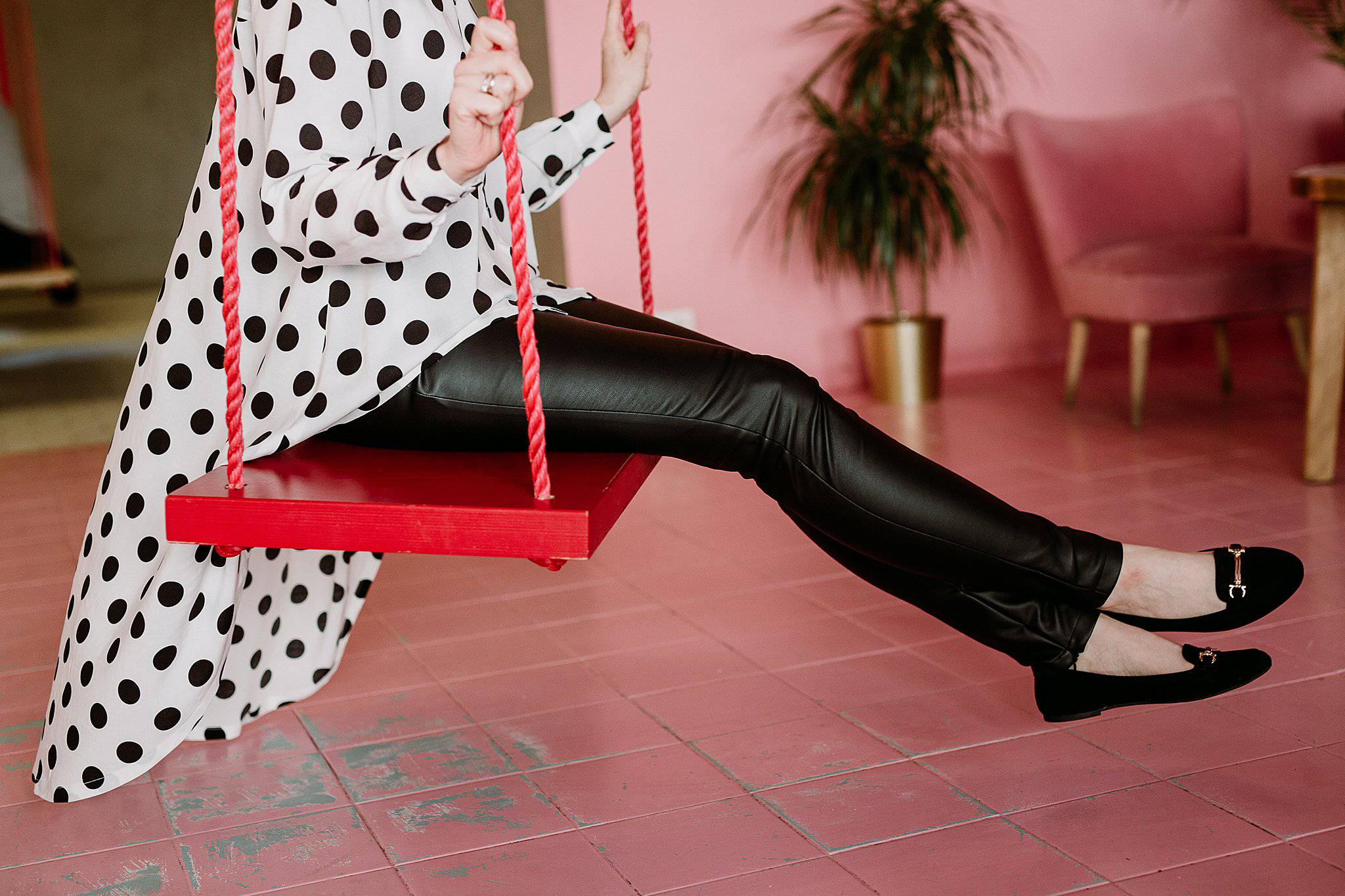 Rękawy posiadają drobne zakładki. Bardzo starałam się też dopasować wzór na detalach. Jak przyjrzycie się kołnierzykowi, to zwróćcie uwagę na symetryczne ustawienie kropek po obu jego stronach. :D
Do koszuli dobrałam dostępne w Miekkie guziczki z biała i czarną stroną. Tworzą ładny akcent, a czarna obwódka nawiązuje do zcarnych kropek.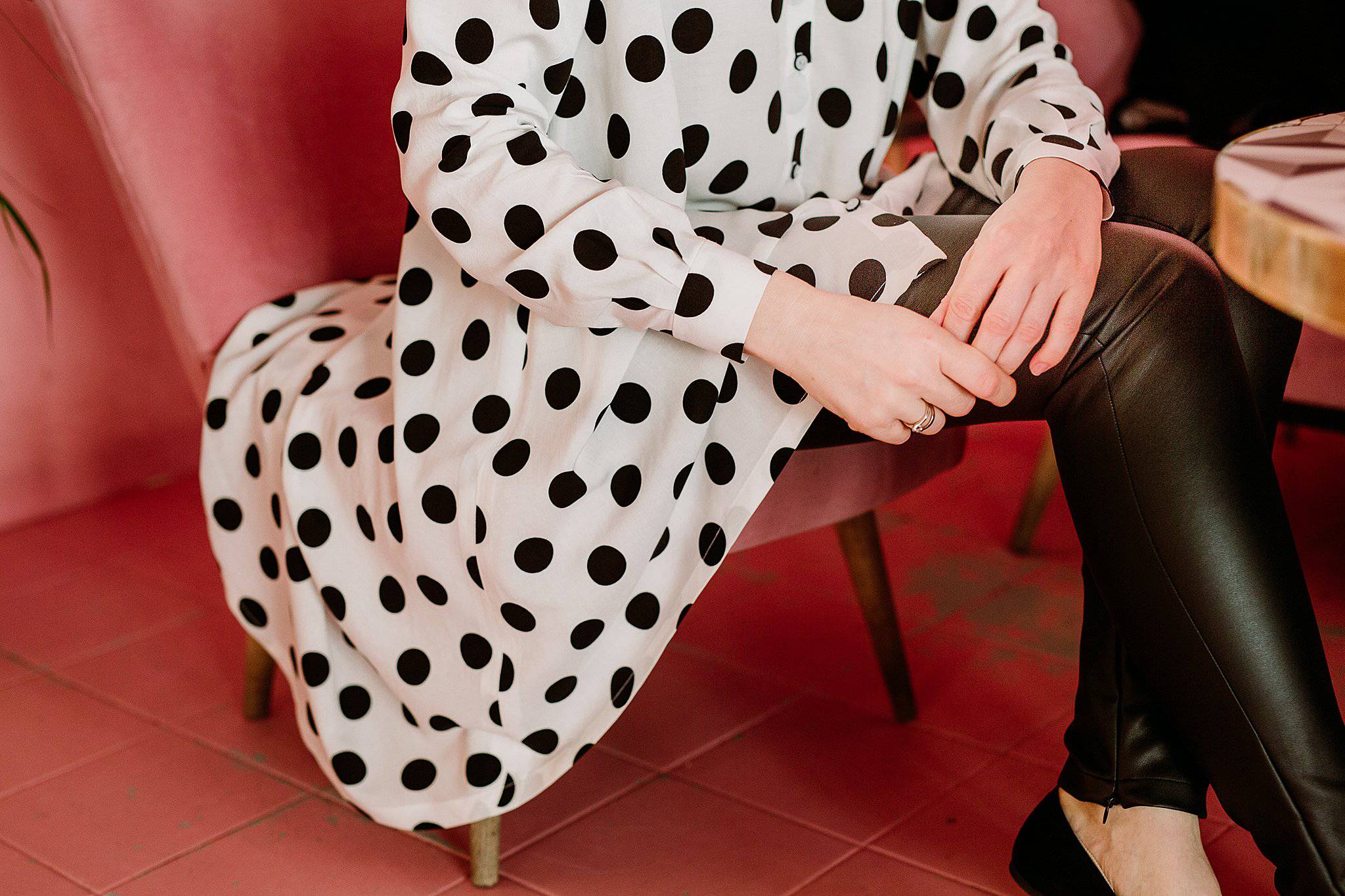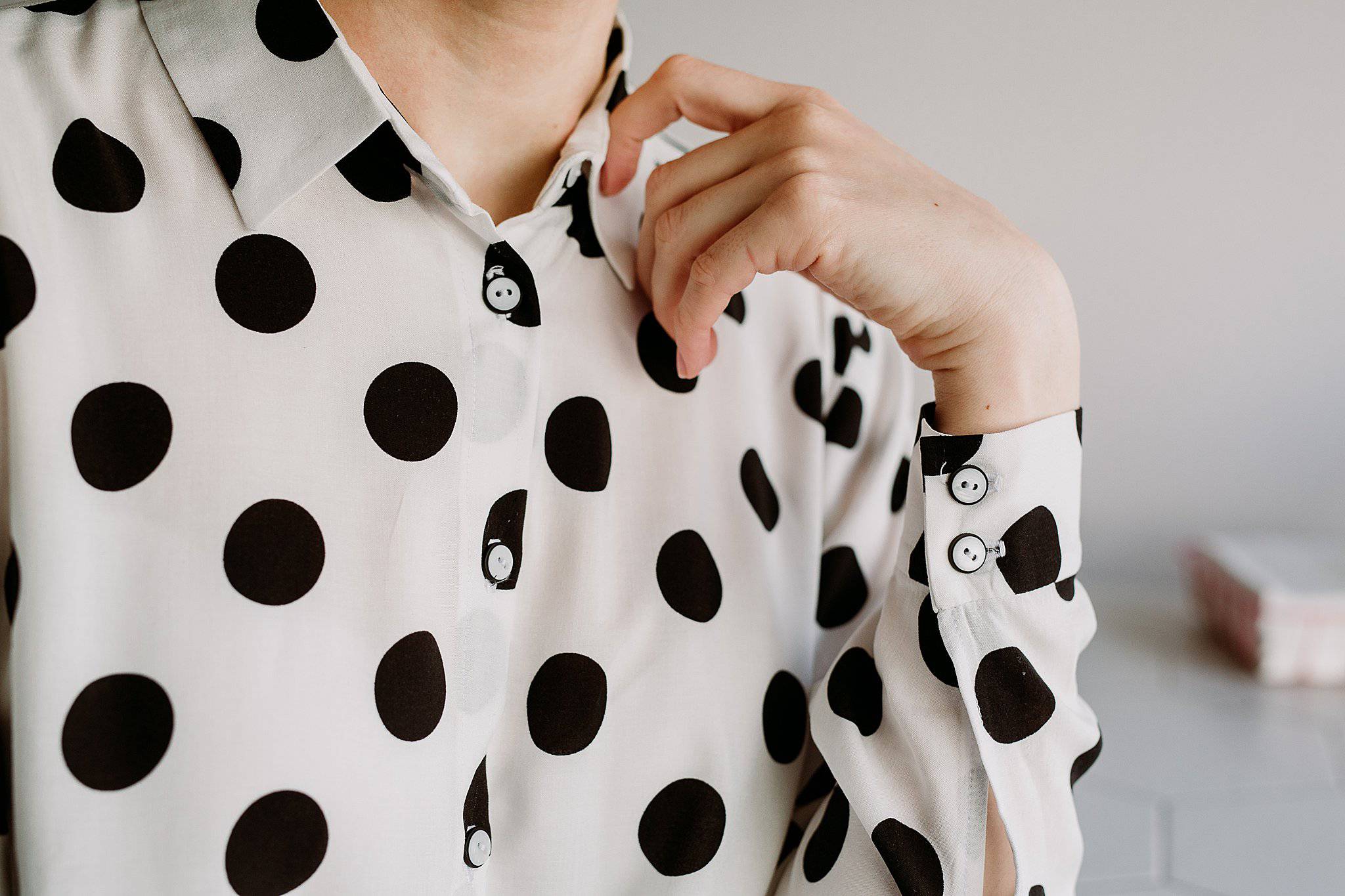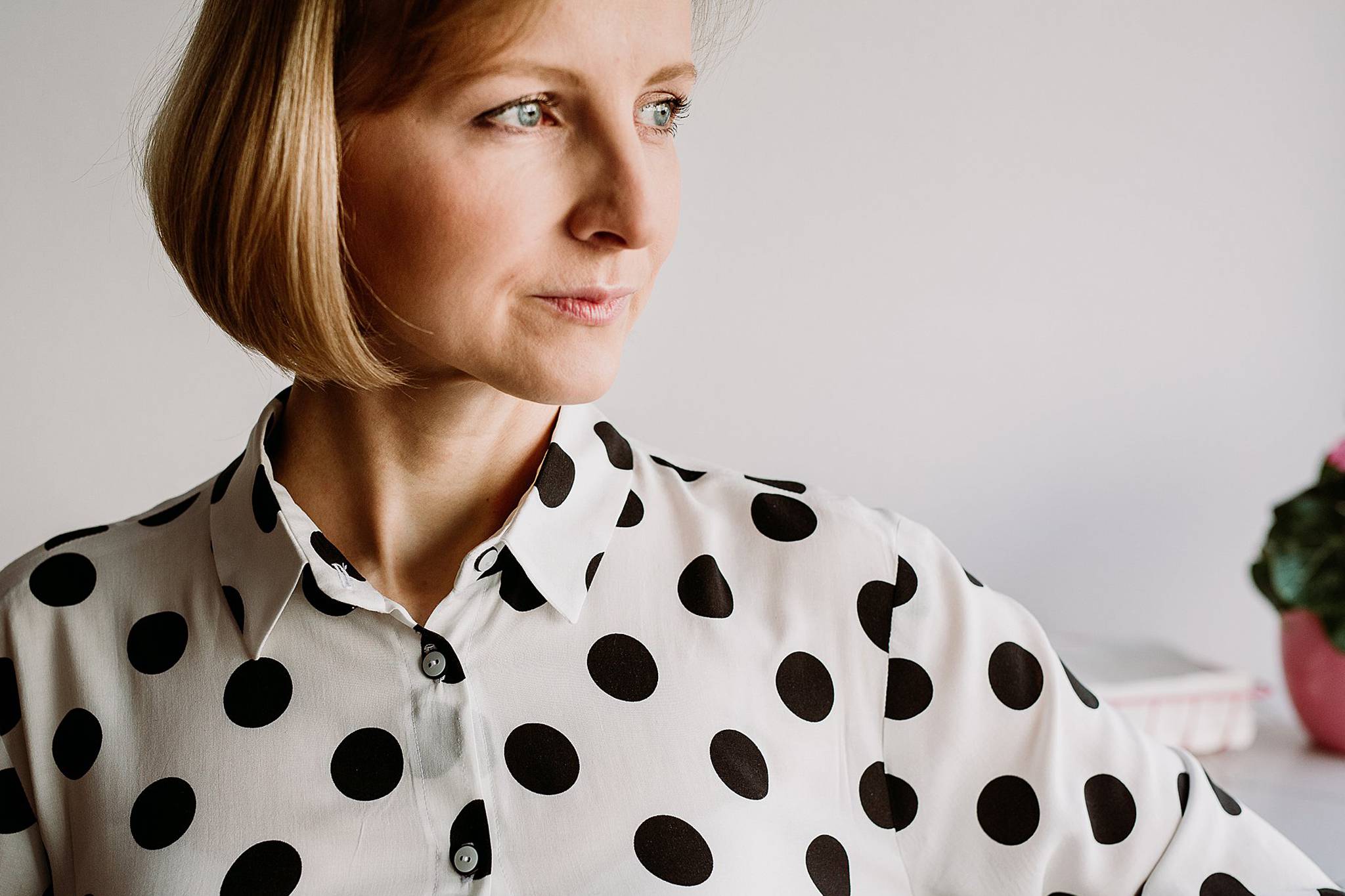 KOSZULA
Wolicie klasyczne koszule? Czy może pozwalacie sobie na odrobinę szaleństwa?
Ja jestem w tej koszuli zakochana <3
Miłego dnia Aga
© Copyright by Aga Pyl