Polish: 
Nie ma chyba kobiety, która od czasu do czasu, nie potrzebuje poczuć się wyjątkowo, komfortowo i maksymalnie kobieco.
Tak, tak, tyczy się to nawet tych młodszych kobiet ;)
Szczerze powiem, że pomysł na maseczkę do spania, wyniknął ponownie z potrzeby szybkiego prezentu. Taki miły upominek, który nie wymaga od nas zaangażowania czasu i wielu środków finansowych. Można ją uszyć ze skrawków i nie poświęcicie na to więcej niż 30 min.
Uwielbiam, takie szybkie upominki. Satysfakcja podwójna, zrobić coś z niczego i jeszcze wywołać radość na twarzy obdarowanego.
Oddaję w Wasze ręce, kolejny prosty tutorial i wykrój na to małe cieszące kobiece ego "coś"
Dokładny opis wykonania opaski znajdziecie poniżej. Do wykonania opaski, możecie wykorzystać nasze dzianiny.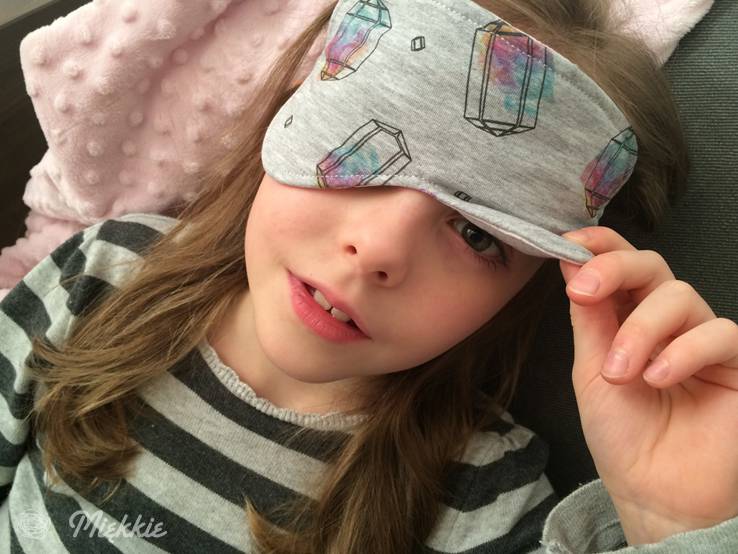 Maseczkę podszylam najprostrzą bawełnianą tkaniną w różowe kropeczki.
Możecie jednak podszyć ją również, cienkim jersey'em.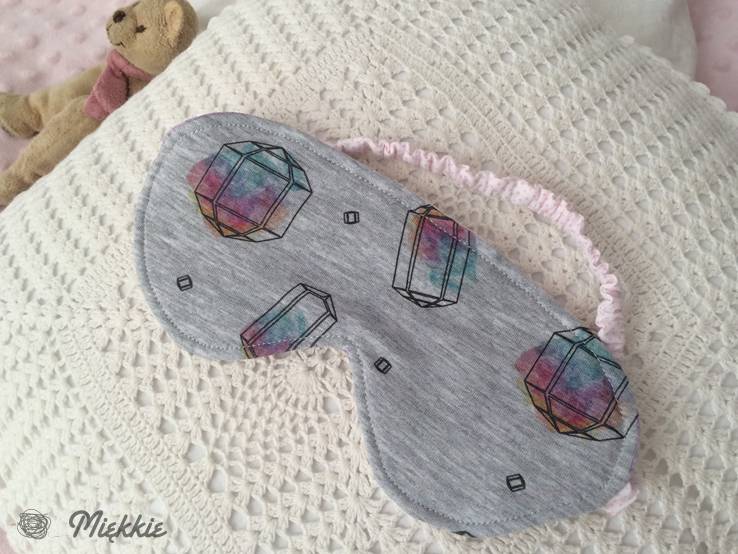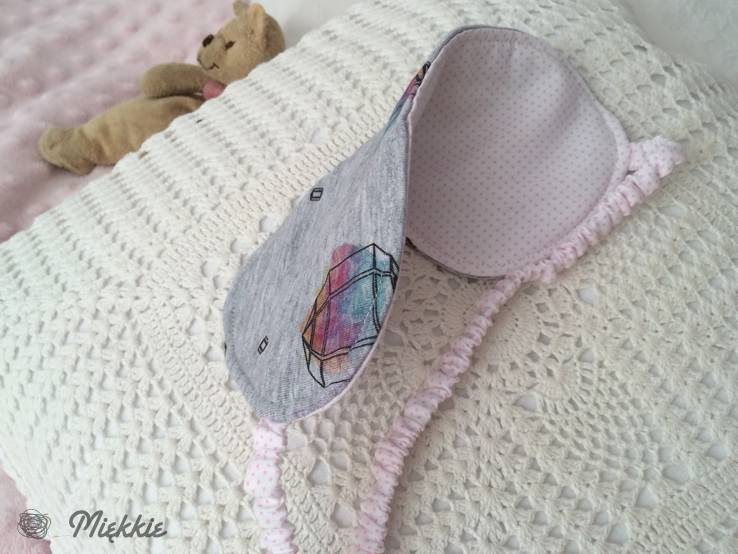 Jak spróbujecie uszyć taki prezent, podzielcie się koniecznie efektem Waszej pracy na naszej grupie na Facebooku.
Powodzenia i miłych snów!!! ;)
English:
There is not a woman, who from time to time, does not need to feel exceptionally comfortable and up to feminine.
Yes, yes, this applies even those younger women ;)
Honestly, the idea of making the mask for sleep, arose again, when one day I needed to make quick gifts. Such a nice gift that does not require us time and a lot of money. It can sew from scrap and not to dedicate more than 30 minutes.
I love that kind quick gift. Double satisfaction, to make something out of nothing, and even cause the joy on the face of the recipient.
Description with pattern you can be found below. To make the Sleep Eye Mask, you can use our fabric.
Sleep Eye Mask - pattern & tutorial
I'm glad to be like you to share it with a direct link to the blog.
As you try to sew a that gift, necessarily divide the result of your work on our group on Facebook.
Good luck and sweet dreams!!! ;)
© Copyright by Aga Pyl