Polish: 
To jest bez wątpienia, jedna z piękniejszych tkanin z jakich ostatnio szyłam.
Delikatna i zwiewna niczym szyfon, mila w dotyku jak welur. Jest po prostu połączeniem tych dwóch tkanin.
Tkanina jest delikatnie prześwitująca, ale nie jest to wulgarny efekt. Motyw panterki jest aksamitny, a tło gładkie szyfonowe, w różnych odcieniach brązu. Pięknie się prezentuje, różnie załamując światło, które lekko błyszczy na welurowych włoskach.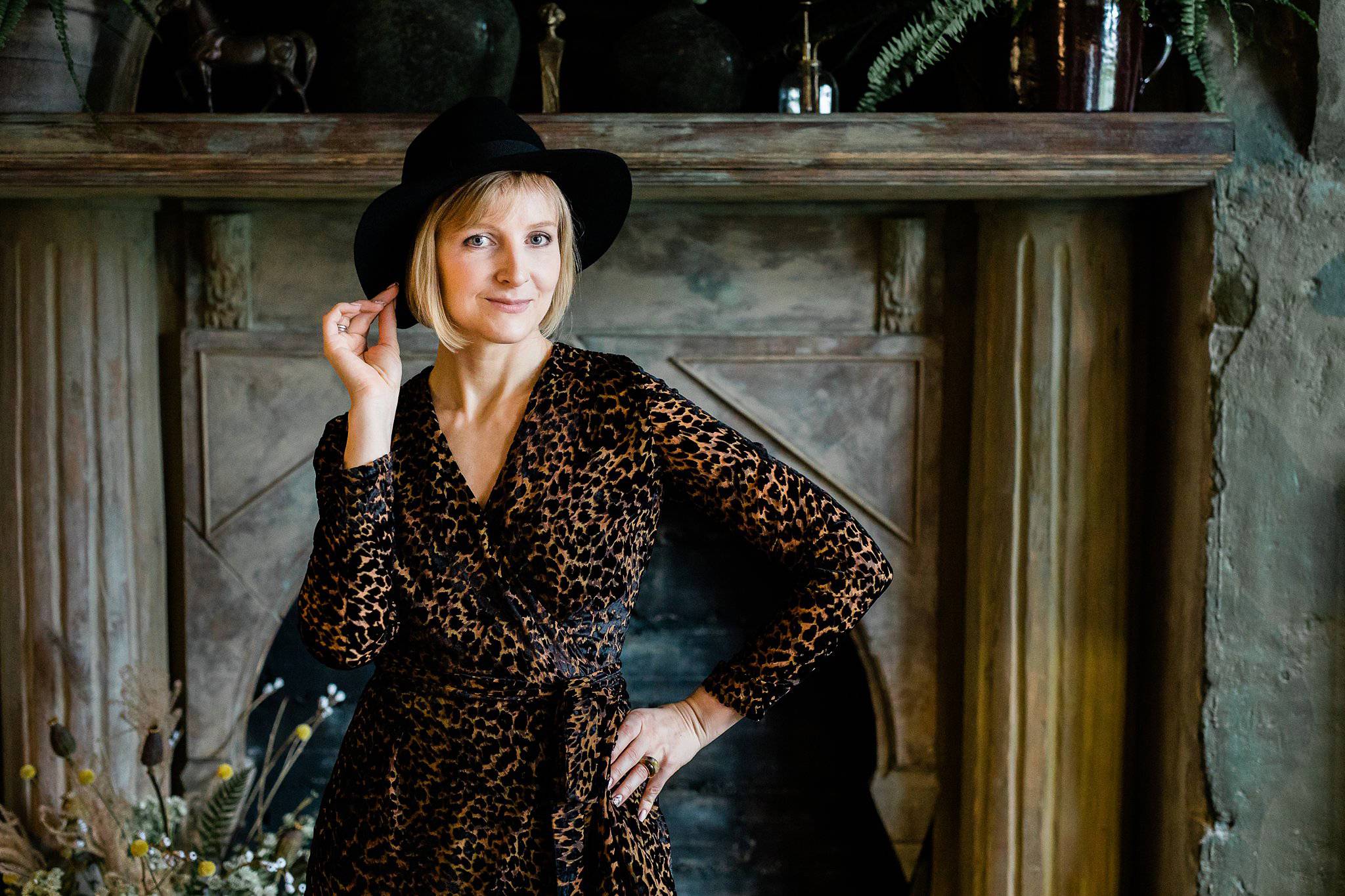 Aby nie przyćmić uroku samej tkaniny wybrałam dość prosty wykrój na sukienkę kopertową. Jedynym jej urokiem jest przedłużony przód, który niczym falbana flamenco, delikatnie opada wzdłuż ciała. Podkreśla tym samym niezwykłą delikatność tkaniny.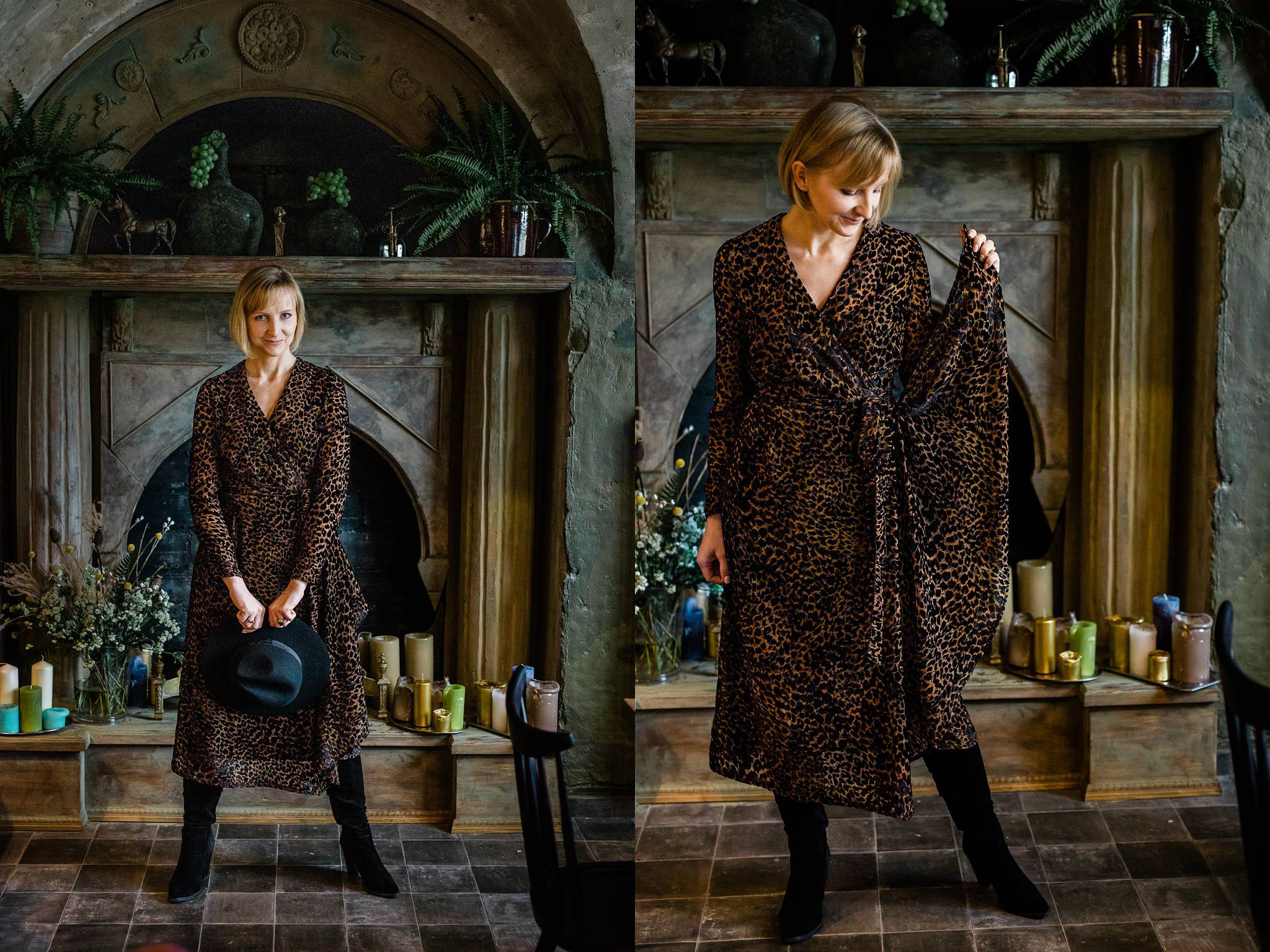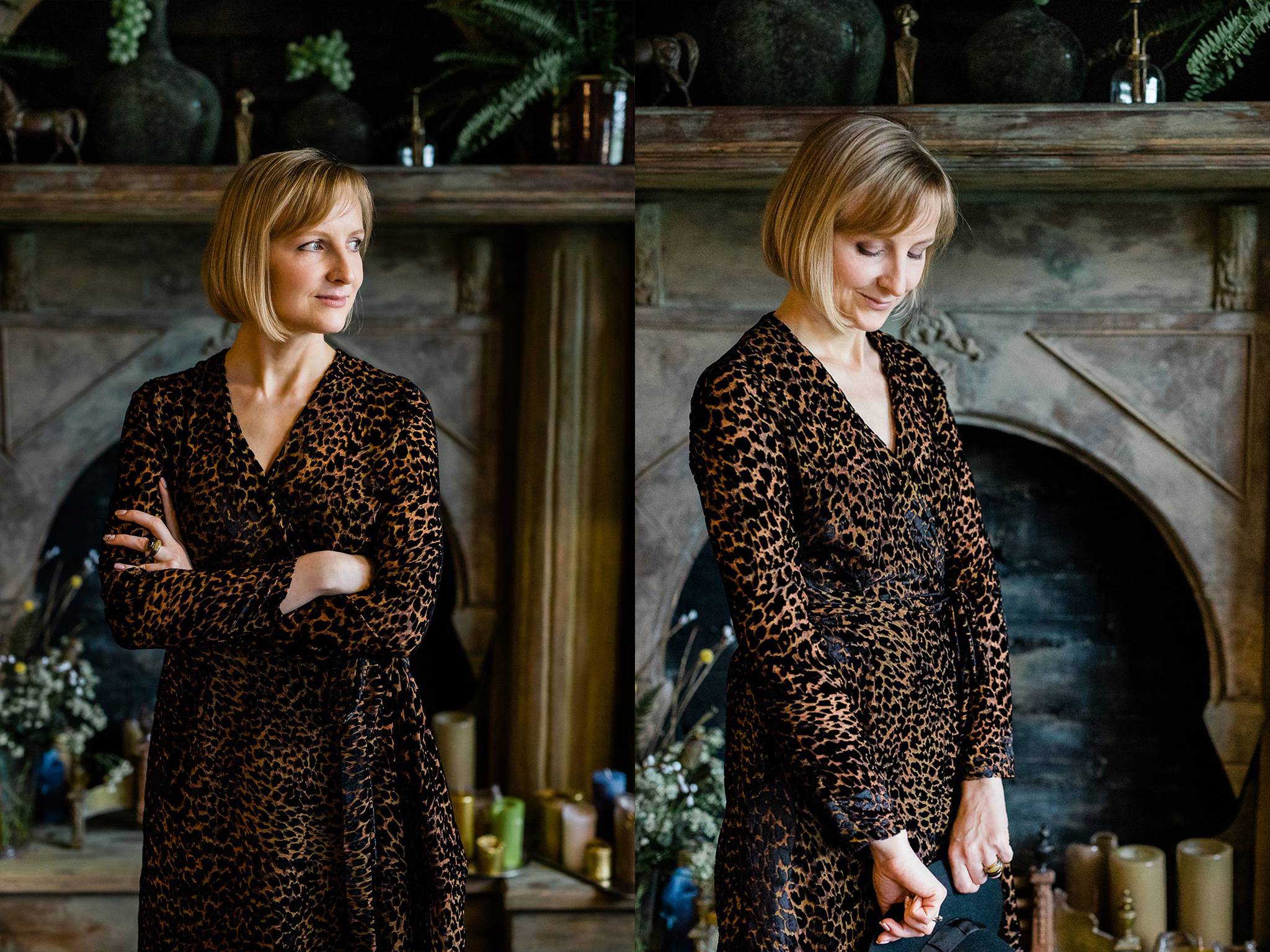 Wzór pochodzi z Burdy 10/2011 numer modelu to #123.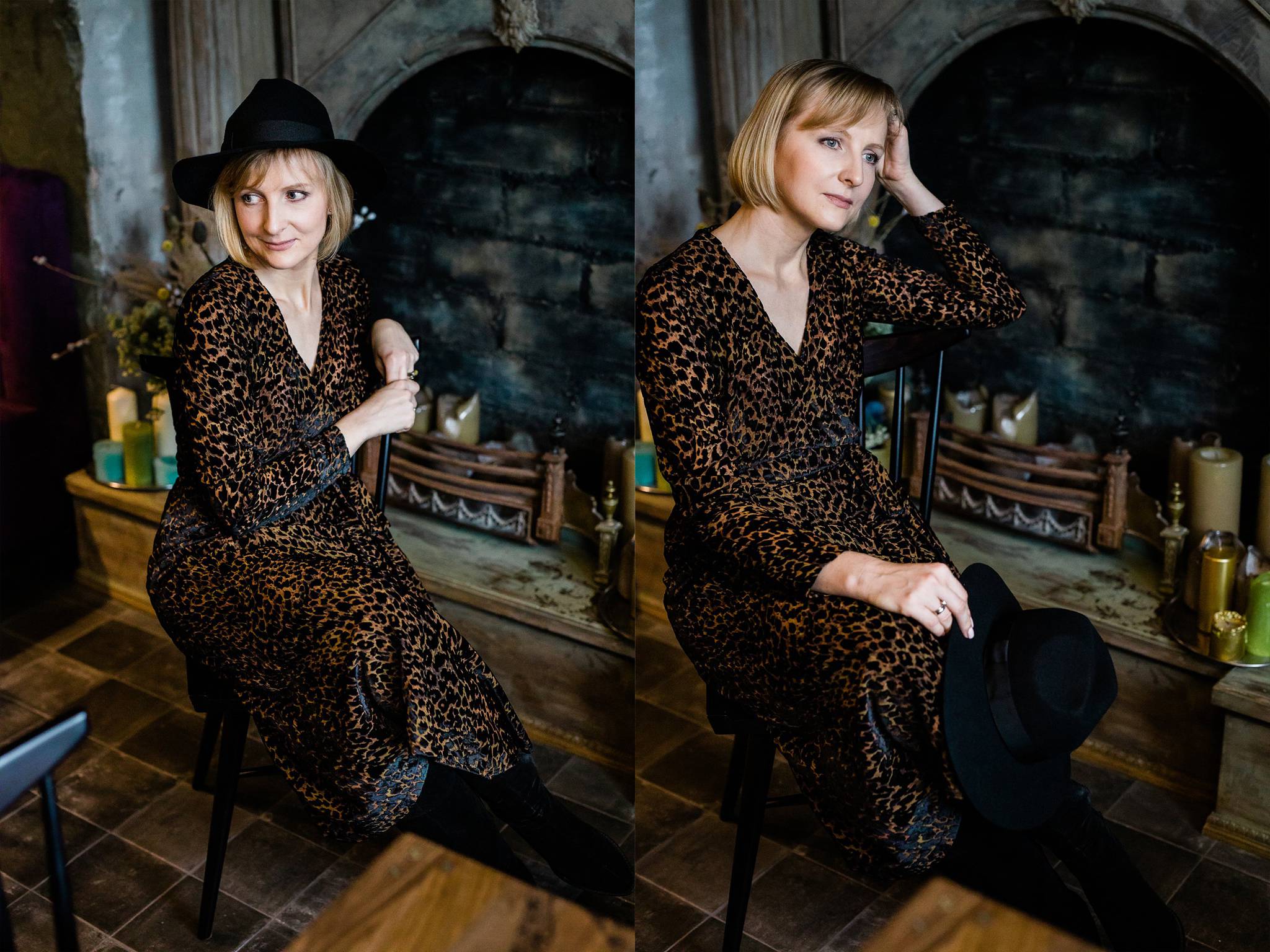 Zapytanie pewnie jak taką tkaninę się szyje. Bez obaw. Dość łatwo, na normalnej maszynie. Tkanina nie jest tak śliska jak zwykły szyfon, więc zachowuje się grzecznie pod stopką. Delikatnie przy cięciu mogą sypać się włoski, ale nie jest to jakiś duży problem. Nie strzępi się też nadmiernie, co na pewno ułatwia szycie.
Możecie ją kupić w Miekkie w kategorii tkanin Fashion. Powiem Wam szczerze, naprawdę jest fashion :)
Poniżej załączę dość dużo zdjęć detali. Bardzo zależało mi, aby pokazać jak najdokładniej przezroczystość i fakturę tkaniny.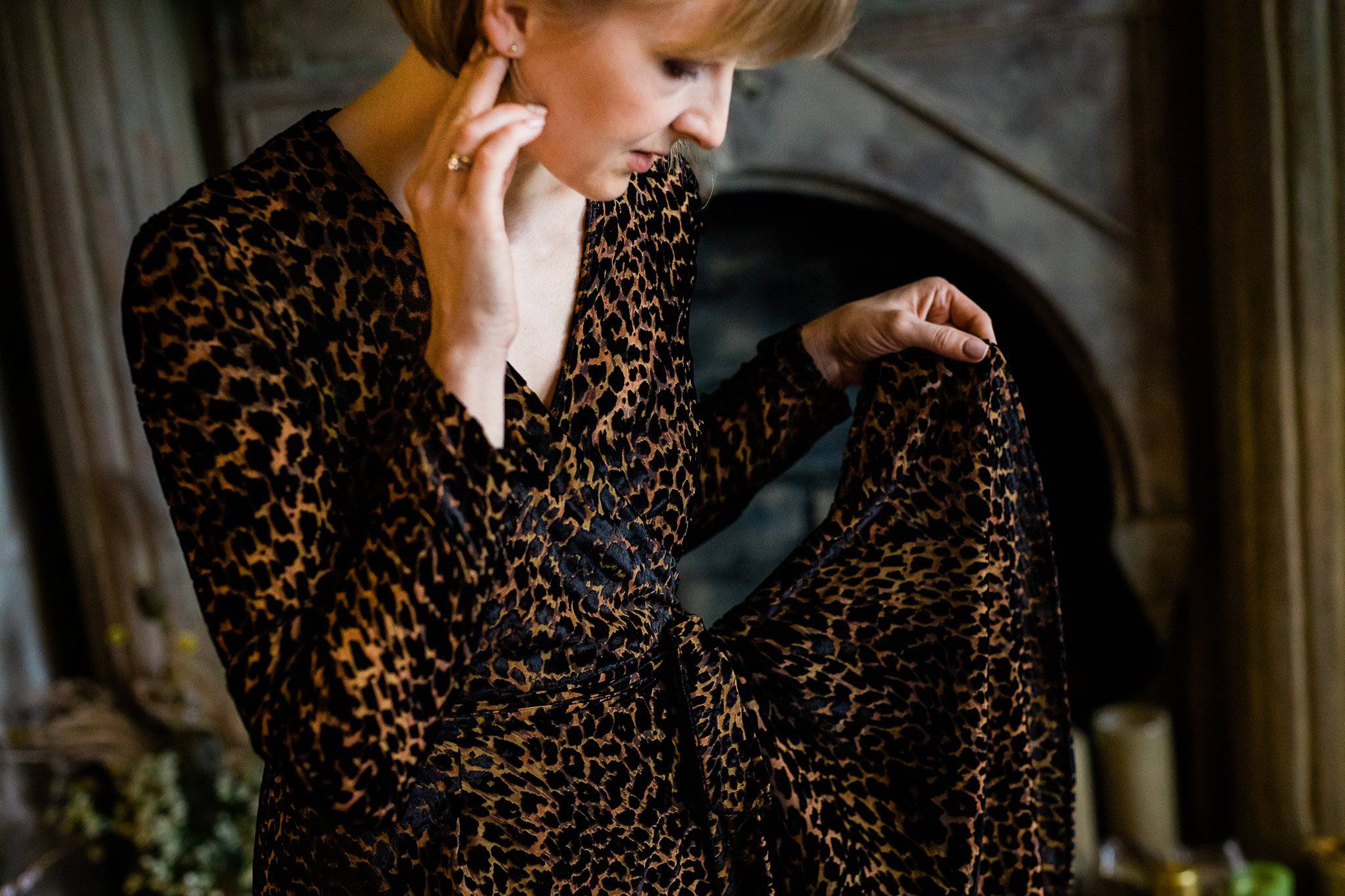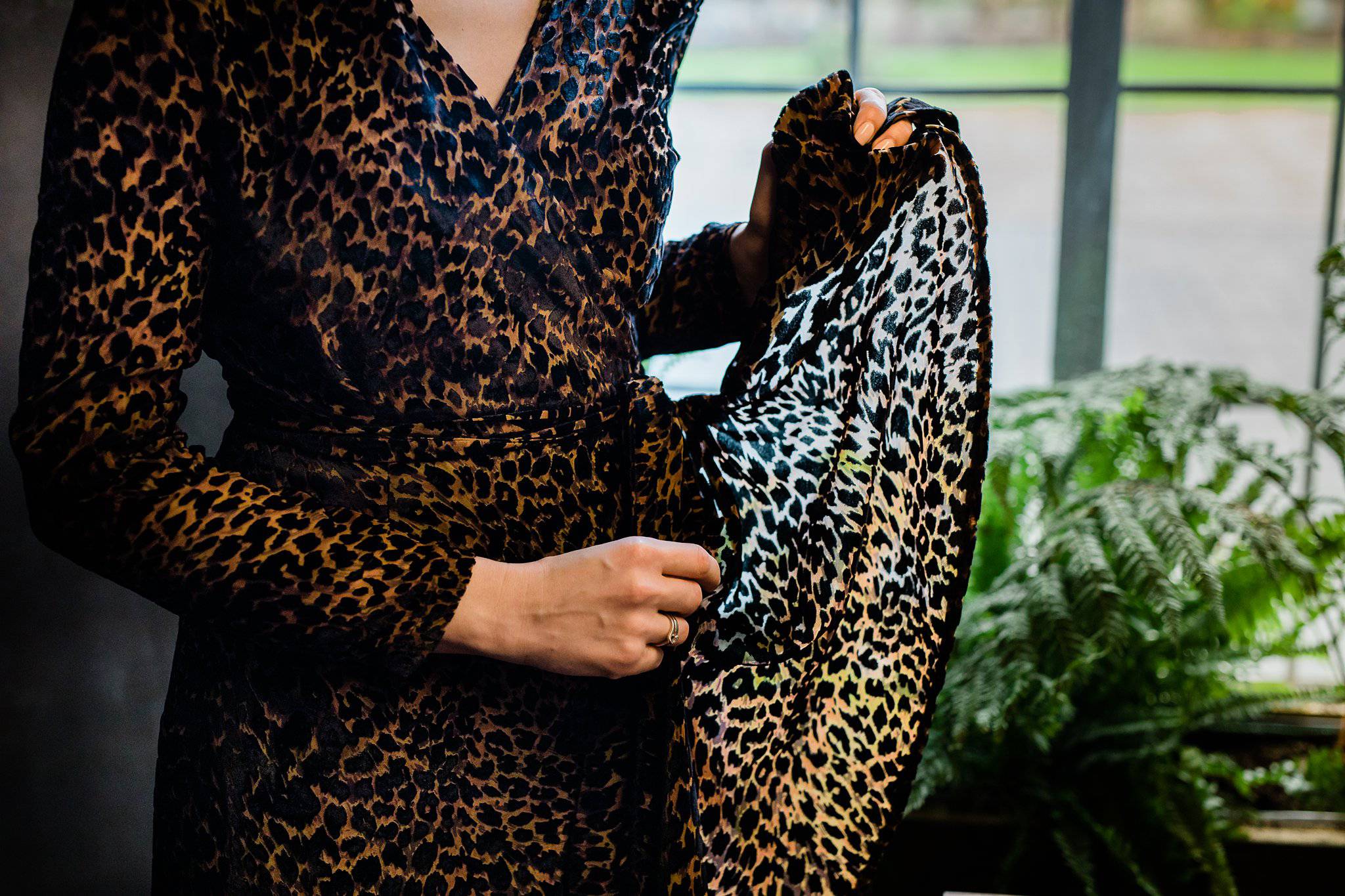 To jak odbija światło i jak się układa. Dodatkowy atut to fakt, że tkanina nie jest śliska, dzięki czemu sukienka się nie rozwiązuje, a wiążące ją szarfy stabilnie trzymają wiązanie cały dzień.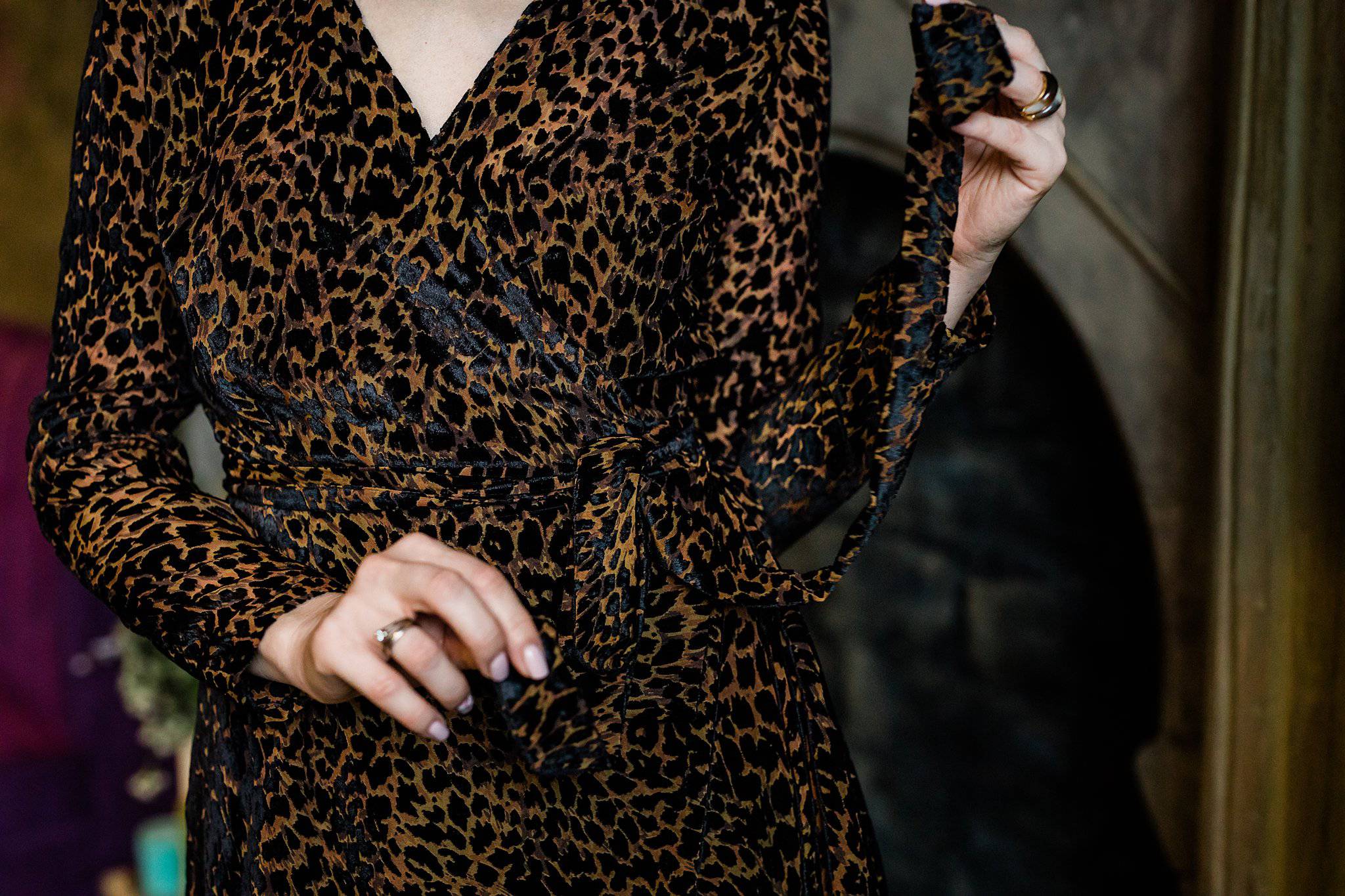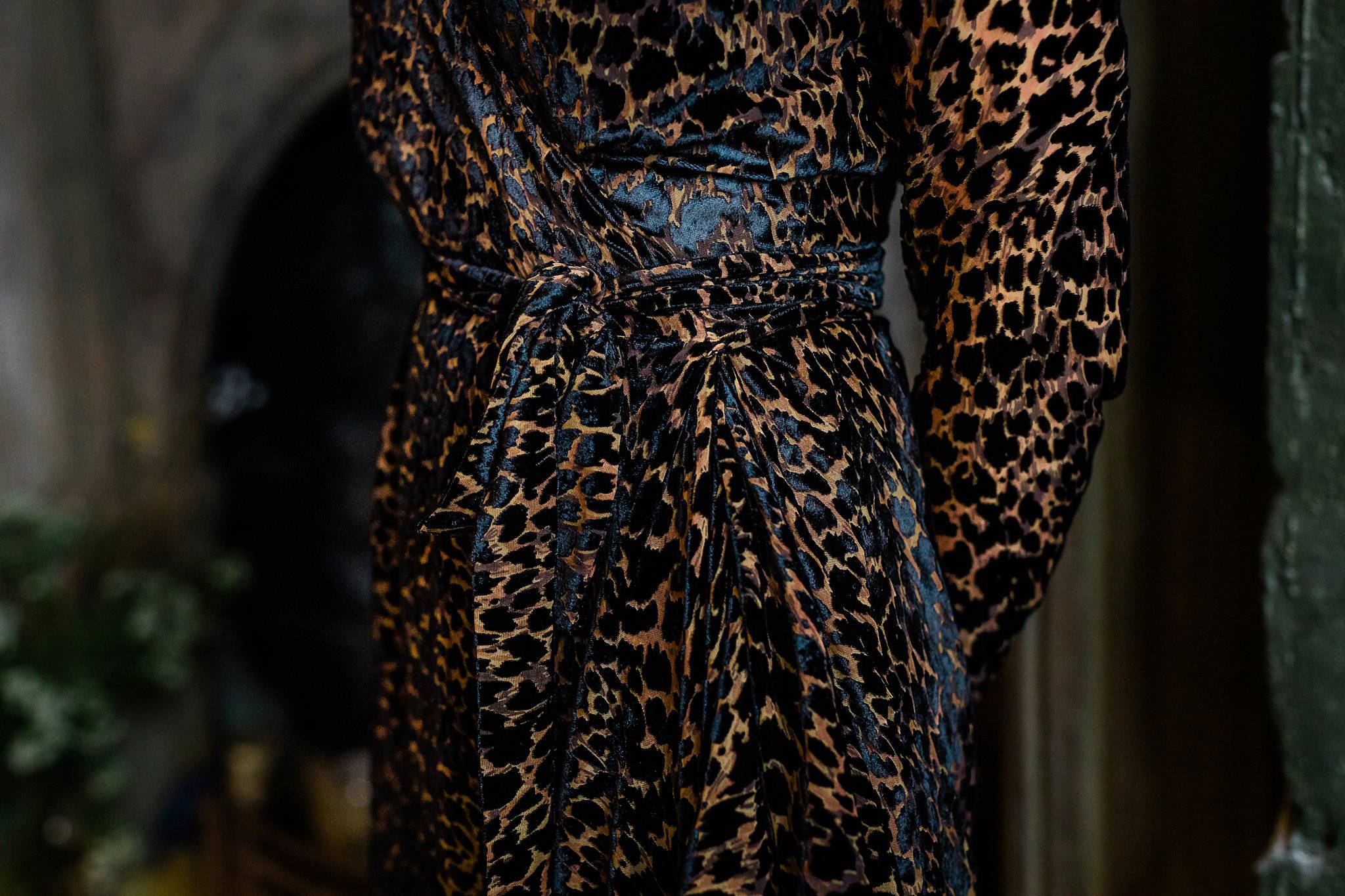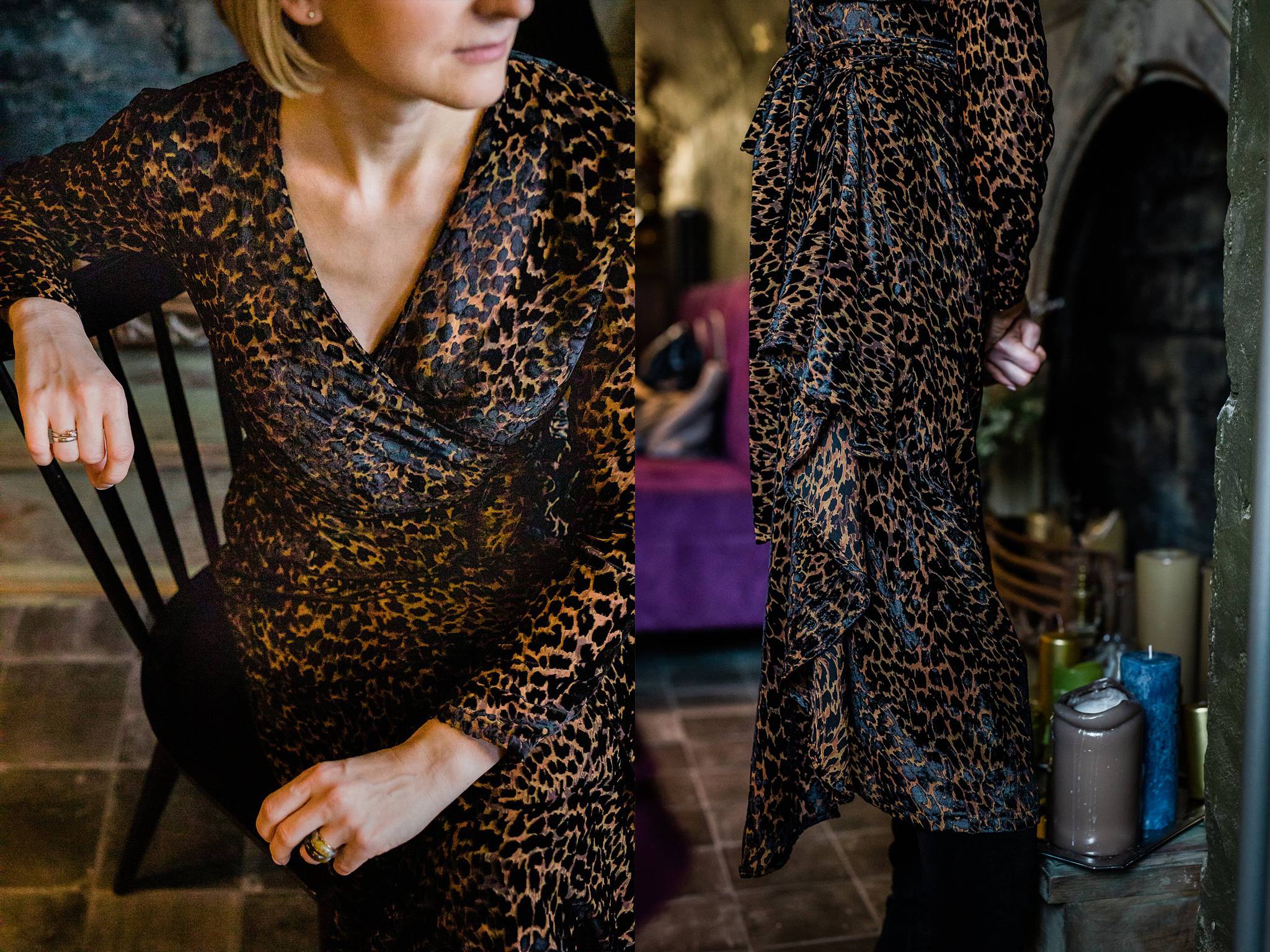 Cóż mogę więcej dodać. Sukienka i tkania robią wrażenie. Mimo drapieżnego wzoru, tkanina wygląda bardzo szlachetnie, a uszyta z niej sukienka naprawdę oszałamiająco.
Do uszycia jej potrzebowałam:
Pozdrawiam Was!
Aga
© Copyright by Aga Pyl