Polish: 
Tak, trafiło i mnie. Totalne przeziębienie. :(
Nic tylko położyć się do łóżka. Prawdę mówiąc zrobiłabym to z dużą chęcią, gdybym miała tak cudowną flanelową pościel, jaką zażyczyła sobie moja córka.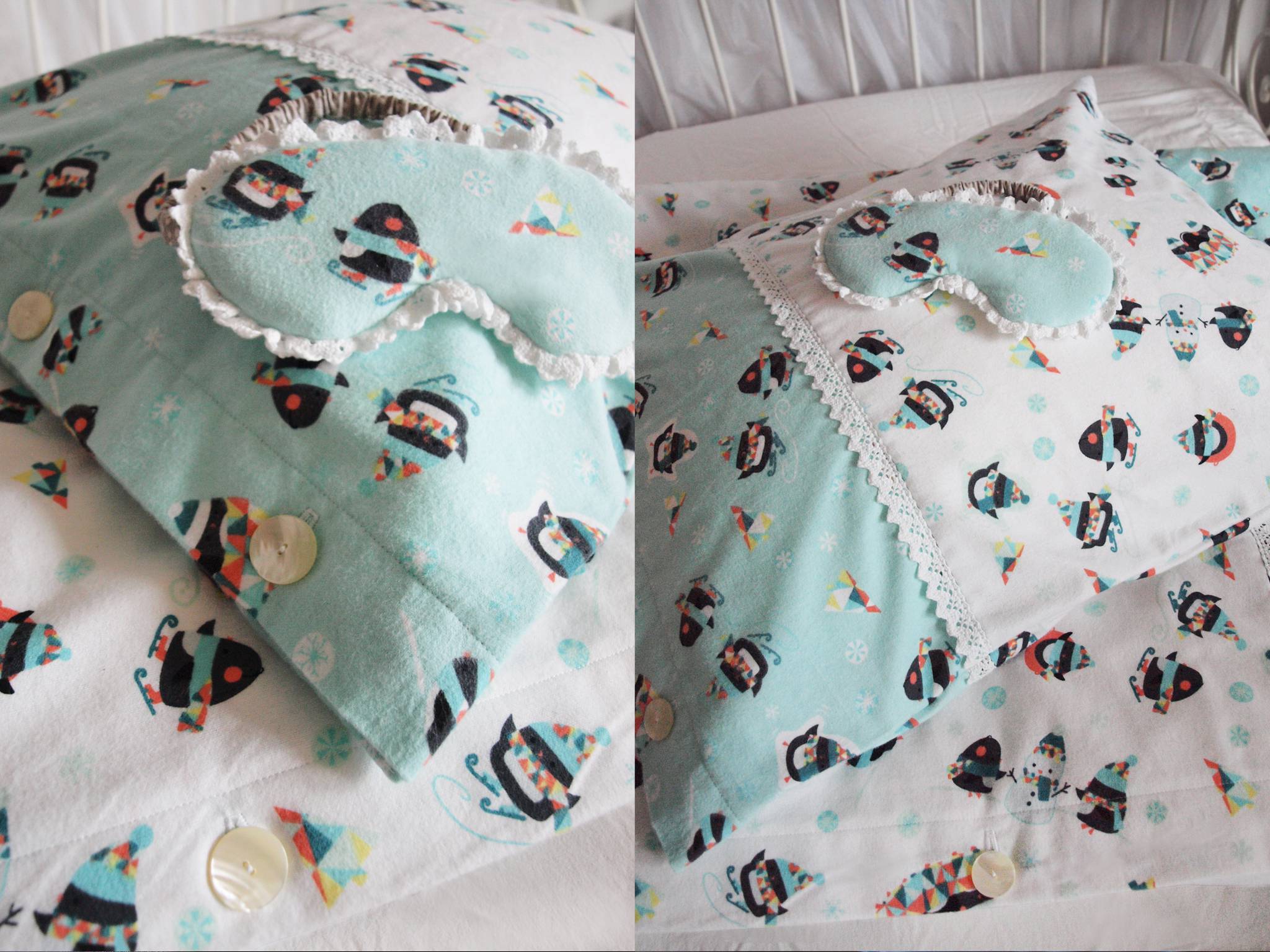 Pościel to nie jest temat na długi post. Moja pościel miała mieć kołdrę wielkości 150 x 200 cm i poduszkę 50 x 60 cm.
Niestety tkaniny z kolekcji Camelot w urocze pingwinki były węższe. Zastosowałam jednak proste rozwiązanie, doszywając do kołdry dwa boczne panele w kontrastowym wzorze. Ten sam podział zastosowałam przy szyciu poduszki. Pościel miała być zapinana na perłowe guziczki. Miejsce łączenia paneli ozdobiłam bawełnianą koronką. Z resztek uszyłam opaskę do spania, której darmowy wykrój możecie pobrać z wpisu Opaska dla śpiocha. Uprzedzając pytania, tak moja córka śpi w takich opaskach, dla niej jest to gadżet typowo użytkowy :)

Na pościel zużyłam:
Całość kosztów tkaniny to ok 140 zł
Pościel podobno jest rewelacyjna. Nie wiem nie spałam pod nią, choć jak ją dotykam to muszę powiedzieć, że dawno nie miałam w rękach nic tak przyjemnego. Druk jest bardzo ładny, czytelny, a kolory nie spierają się w praniu.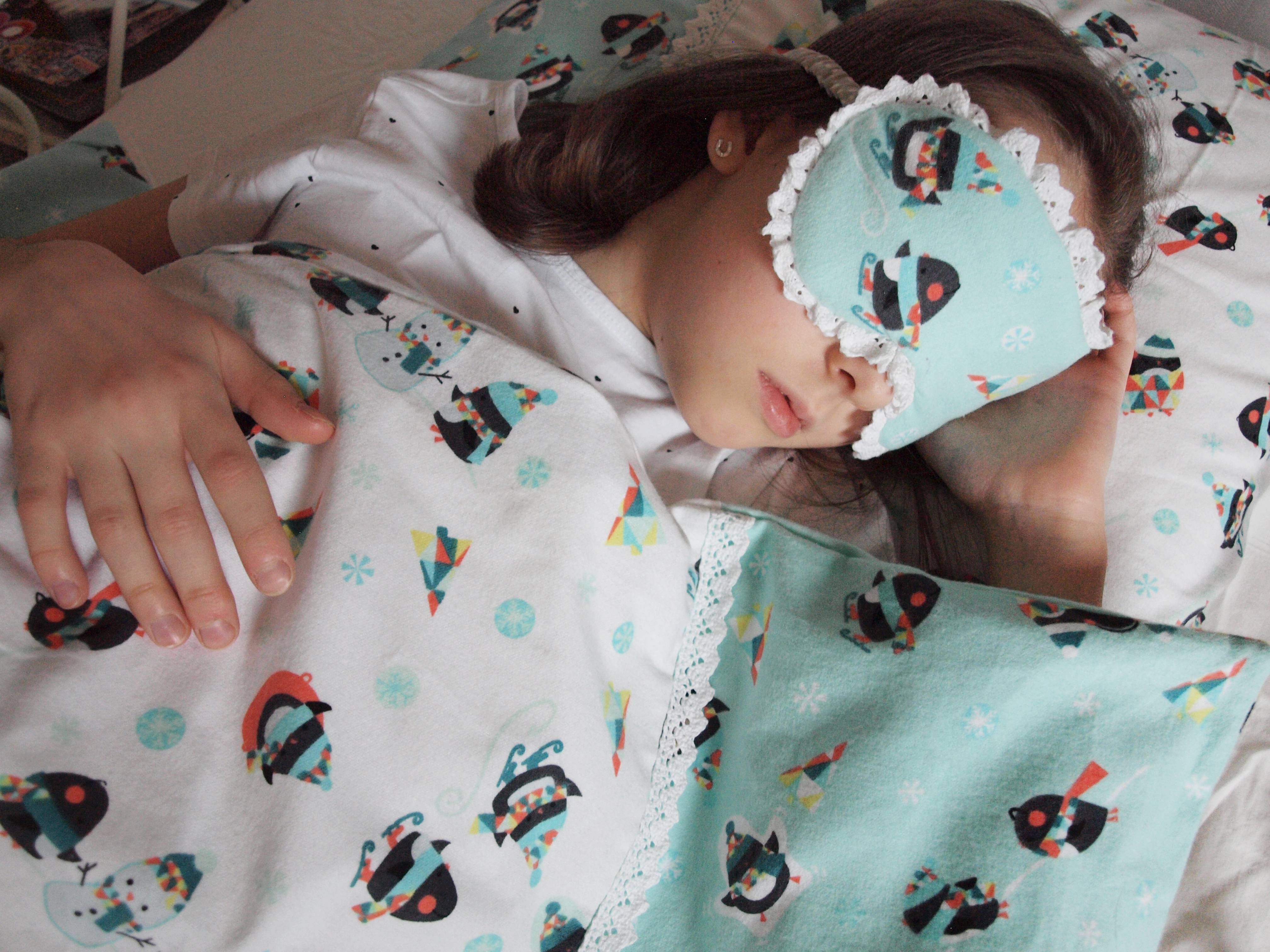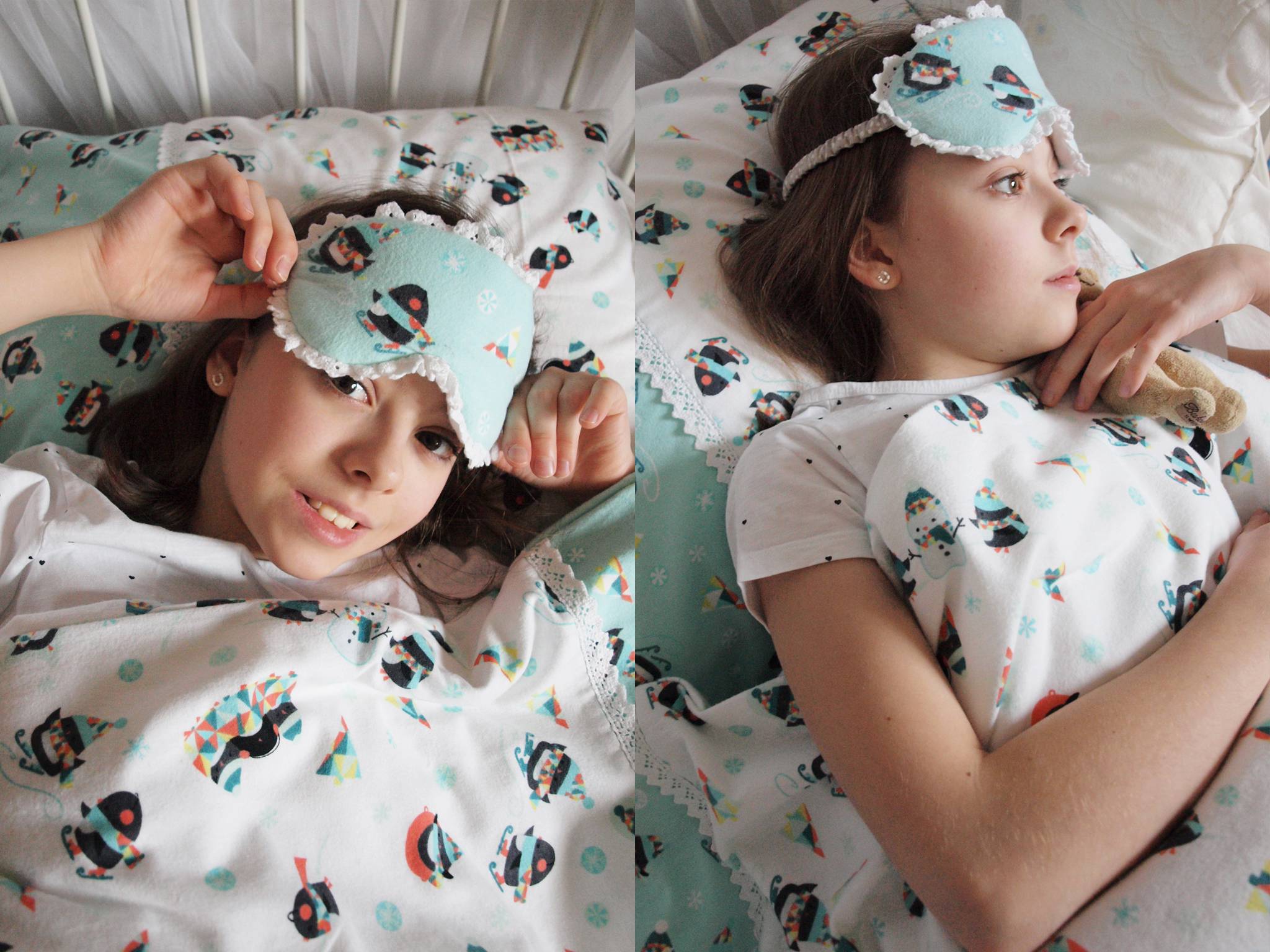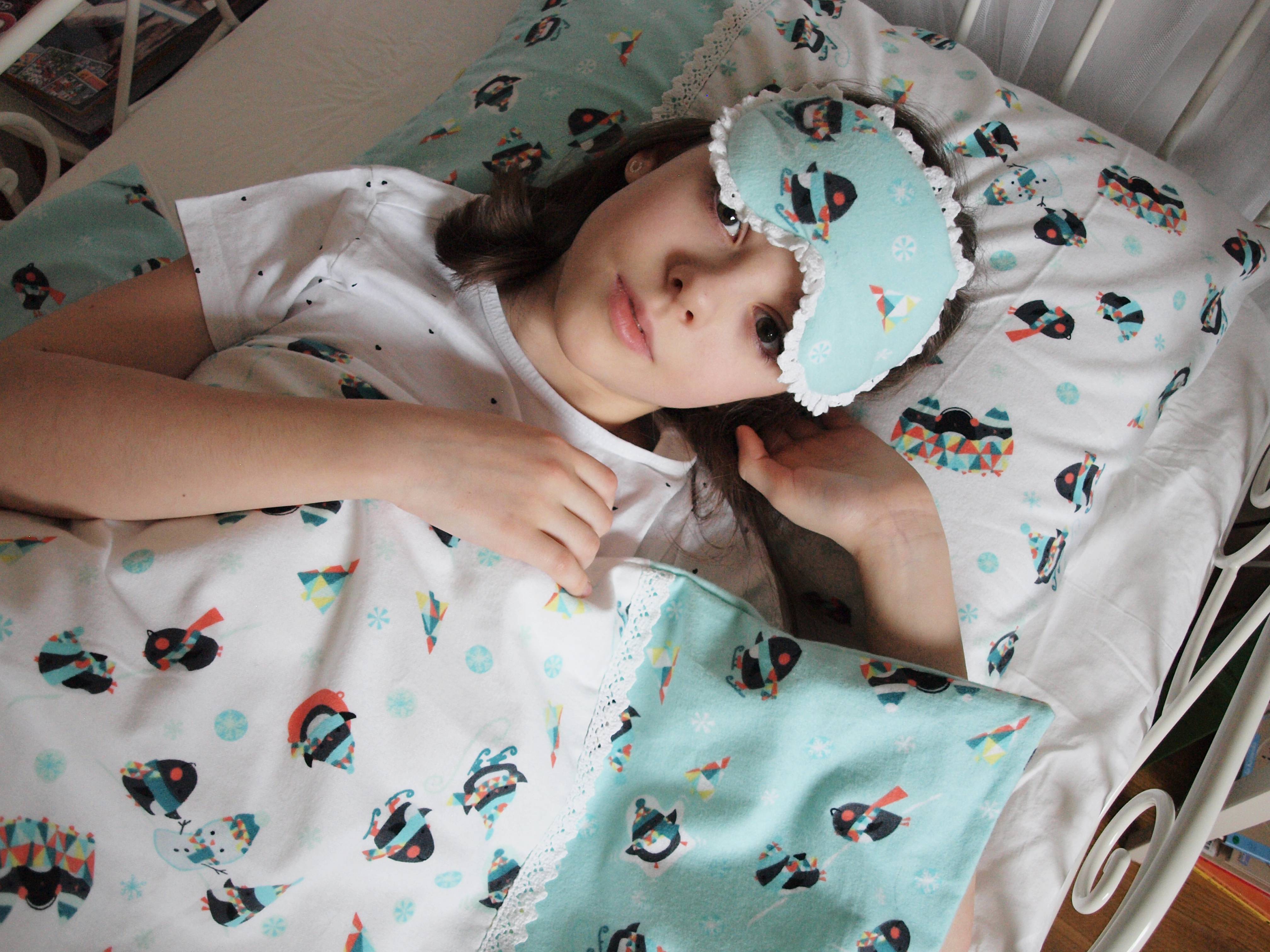 Zleceniodawca przespał nie jedną już w niej noc spokojnie, a rano wstaje wyspany. To chyba musi coś znaczyć ;)
Żegnam się dziś z Wami. Dbajcie o siebie!
Aga
© Copyright by Aga Pyl