Polish: 
Kiedyś moja córka na widok, kolejnej bluzki. Wykrzyknęła, z dezaprobatą, klepiąc się w czoło otwartą dłonią:
- O nie, znowu odzież :/
Tak, chyba zna to każdy rodzic.
Nawet najpiękniejsze ubrania, czasem nie cieszą. Nasze dzieci też uwielbiają być zaskakiwane, a element garderoby niejednokrotnie jest jedynie dodatkiem, do całej stylizacji. Czymś niespotykanym i budzącym zainteresowanie kolegów. Wówczas na ustach naszych pociech pojawia się okrzyk:
- Ale, extra mama :)
To samo pomyślałam, na widok butów, które od jakiegoś czasu bardzo mi się podobały.
Extra! Buty ze skrzydłami. Tylko nie były one przeznaczone dla dzieci, a jak były to były bardzo drogie.
Poniżej załączam Wam kilka inspiracji, które mnie zachwyciły. Zainspirowana, nimi postanowiłam uszyć sprytne nakładki na buty w kształcie skrzydeł. Tak zrodził się pomysł Skrzydeł Hermesa :)

 Do wykonania skrzydeł na buty będziecie potrzebować:
parę butów wiązanych za kostkę ( nie mogą być zapianane na rzepy )
tkaninę, może być dresówka, o wymiarach 13 cm x 50 cm
flizelinę z klejem, o wymiarach 13 cm x 50 cm
filc grubości 3 mm, o wymiarach 13 cm x 25 cm
6 nap z dziurką/oczka o średnicy 5 mm
wszystkie niezbędne przyrządy do szycia: maszyna, nożyczki, igły, nici, flamaster do tkanin itp
Dokładny opis jak wykonać takie nakładki znajdziecie w tutorialu dostępnym poniżej.
Skrzydła Hermesa_by Miekkie - wykrój i tutorial
Wielkość skrzydełek należy dopasować do wielkości buta. Możesz to zrobić wybierając na swojej drukarce druk w skali i pomniejszyć lub powiększyć wykrój. Moje były projektowane do buta o rozmiarze 33.
Miło mi będzie jak będziecie się nim dzielić za pomocą bezpośredniego linka do bloga.
Tutorial jest do waszego prywatnego użytku. Jeśli masz jakieś pytania, dotyczace jego wykorzystania, skontaktuj się ze mną hello@miekkie.com
Wiecie, że uwielbiam gadżety, które można zrobić szybko, a efekt jest niewspółmierny do wyłożonej w nie pracy. :)
Takie skrzydła wykonacie w przeciągu 1 godziny.
Nasze wyglądają tak. Właścicielka, zareagowała euforycznie. O to chodziło!!!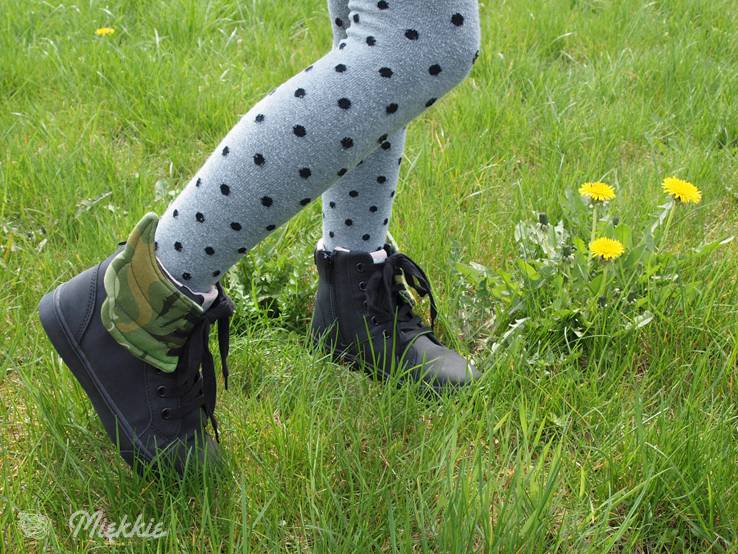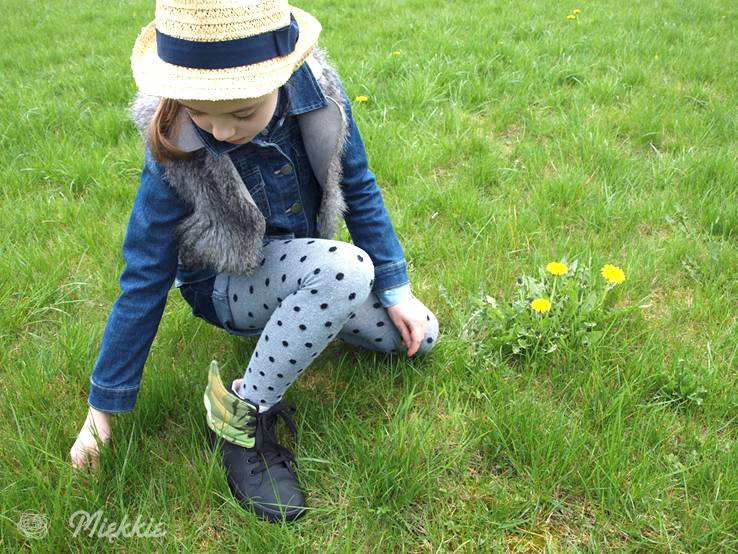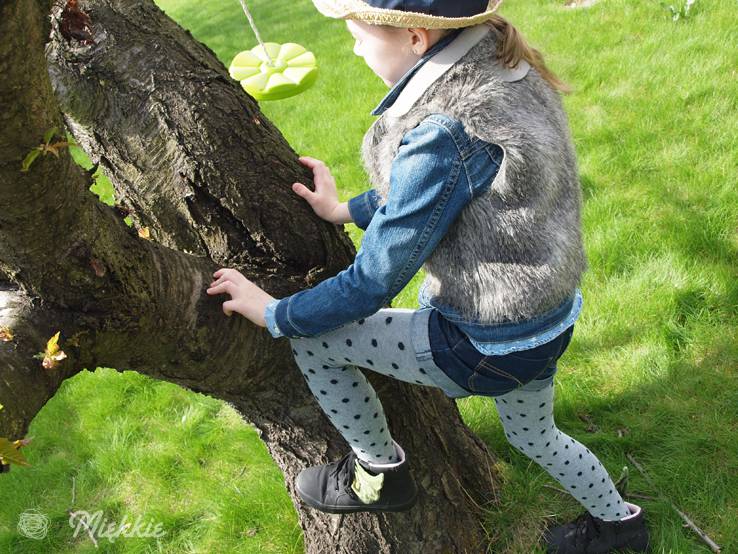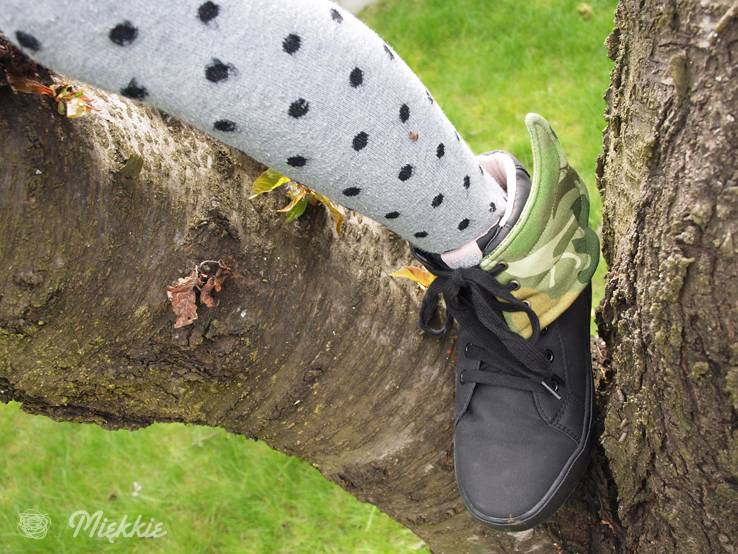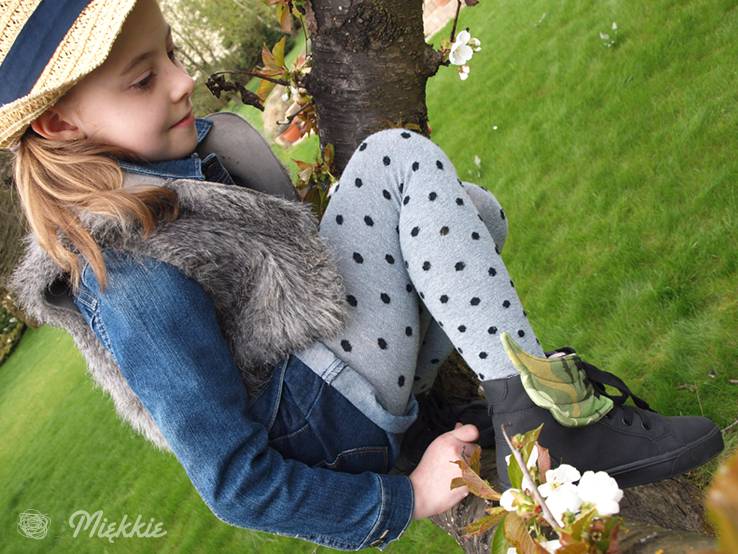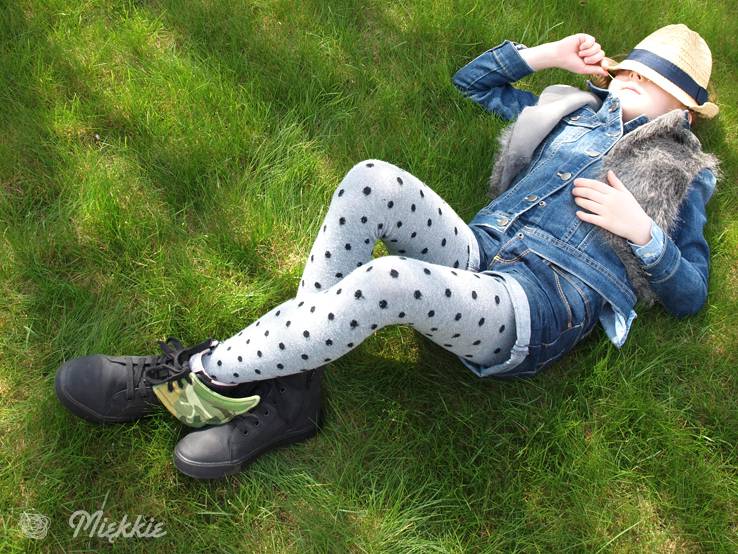 Dajcie znać, czy podoba się Wam taki pomysł. Miło nam będzie, jak swoimi pracami podzielcie się z nami na grupie Miekkie na FB.
Ja jestem uskrzydolna :) Miłego dnia Wam życzę!!!
English:
One day, my daughter at the sight, another new blouse, said with disappointing:
- Oh, no, clothing again: /
Yes, I know that every parent knows that kind of situation.
Even the most beautiful clothes, sometimes do not make us happy. Our children also love to be taken surprise. The item of clothing is sometimes the only addition to the all styling. Something unusual and arousing interest classmates. Then, on the mouth of our children appear smile:
- Yes, mommy it is super cool :)

I had the same thought when I first time saw the shoes with the wings.
Supper cool! Only they were not intended for children, and how were they were very expensive.
I attach you some inspiration that caught my attention.
Inspired, I decided to sew some wings for a shoes.. Thus was born the idea for Wings Hermes :)
To make the Hermes Wings for the shoes, you will need:
a pair of shoes tied by the ankle (can not be Velcro)
the pice of fabric, you can buy it in Miekkie with dimensions 13 cm x 50 cm
interlining with glue, measuring 13 cm x 50 cm
felt 3 mm thick, with dimensions 13 cm x 25 cm
6 nap with a hole / eyelet having a diameter of 5 mm
all the necessary equipment to sewing: the machine, scissors, needle, thread, pen for fabric, etc.

Accurate description of how to make Hermes Wings, you can be found in the tutorial available below.
Wings of Hermes_by Miekkie - tutorial and pattern
The size of the wings must be adapted to the size of the shoe. You can do this on your printer, choosing printing scale and reduce or enlarge the pattern. My Hermes Wings, were designed to shoes in size 33 (EU sizes)
I'm glad to be like you to share it with a direct link to the blog.
Tutorial is for your personal use. If you have any questions about its use, please contact me hello@miekkie.com
You know that I love gadgets that can be done quickly, and the effect is disproportionate to the time work. :)
Hermes Wings you will make within one hour.
Laura, reacted euphorically. That was it!!!
Let me know if you liked the idea. We will be very happy, if you share your work with us, on group of Miekkie on FB.

I feel as if I had wings :) Have a nice day!!!
© Copyright by Aga Pyl