Polish: 
Lato powoli mija i myślimy już pewnie bardziej o jesiennych ubraniach.
Ja się jednak nie poddaję i mam jeszcze w planach kilka letnich kreacji. Jesień nie oznacza rezygnacji z cienkich, zwiewnych tkanin. Wolę ubrać się na tzw "cebulkę" zarzucić na ramiona sweter, lub ramoneskę, a być otulona miękkością wiskozy.
Zawsze przecież można uszyć sukienkę z dłuższym rękawem. Ja tak zrobiłam w tym wypadku. Korzystać jeszcze z każdego przebłysku słońca, cieszyć się jeszcze ciepłym wiatrem i odganiać nadejście jesieni.
Sukienka ta jest dla mnie uosobieniem prawdziwego Dolce Vita.
Delikatna, kobieca, zwiewna w kolorze kawy z odrobiną karmelu. :D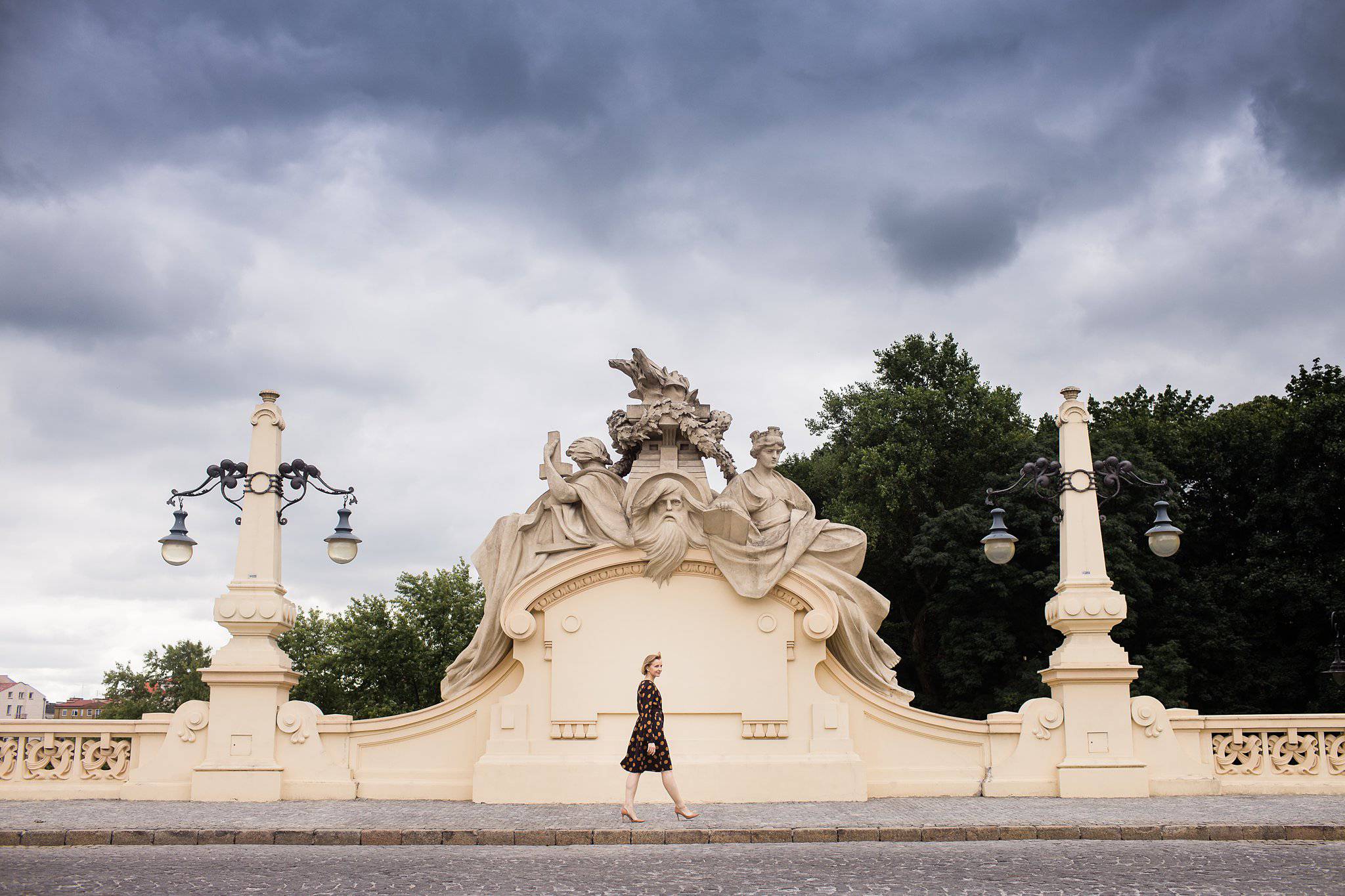 Wykrój to jedna z moich ulubionych saszetkowych marek McCall's numer #M7381.
Od razu zwrócił moją uwagę lekko uniesioną linią talii z przodu, uroczymi detalami i możliwością wiązania.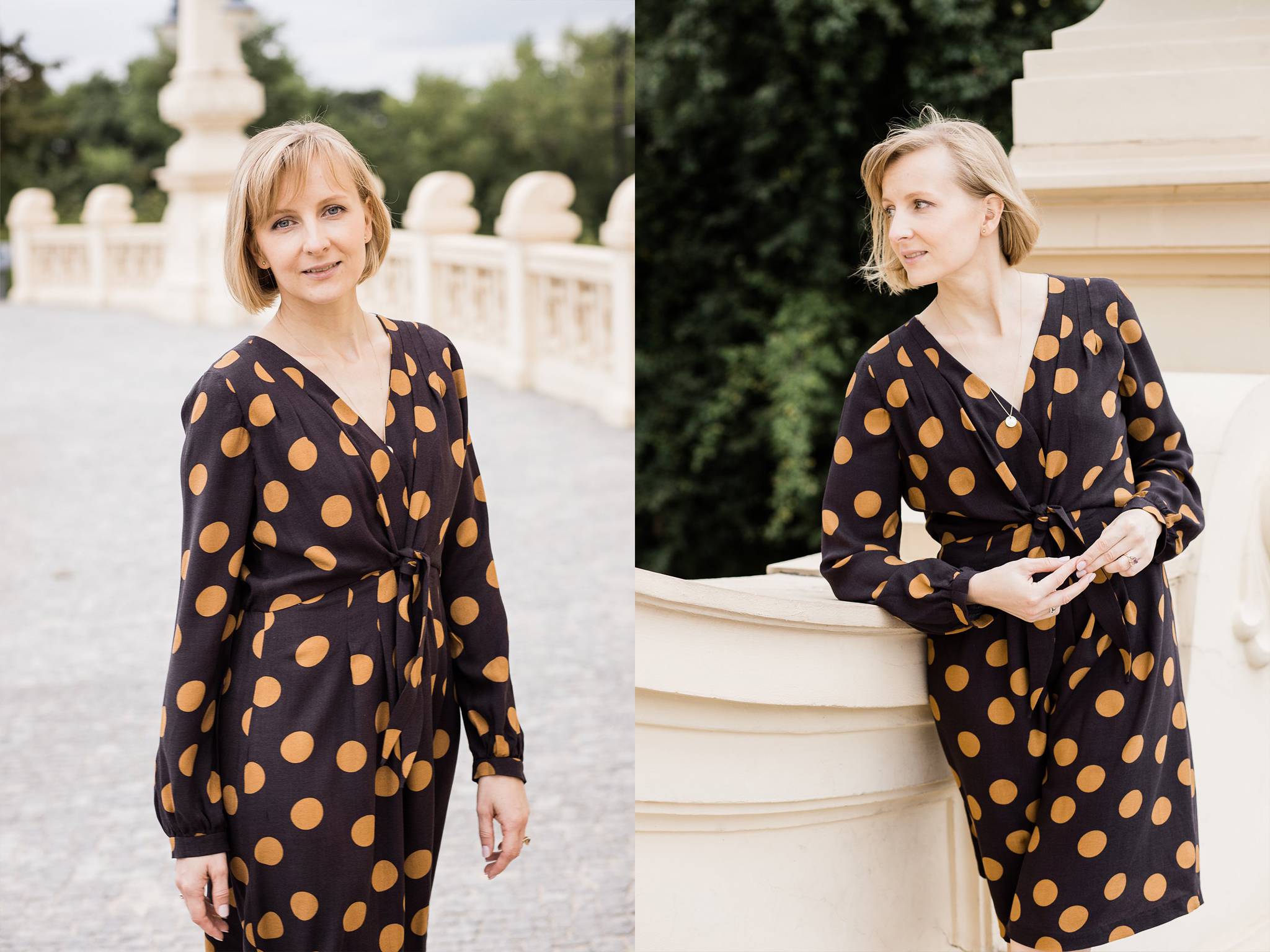 Z wykroju tego, można uszyć kilka sukienek, od letnich wersji bez rękawów, z lub bez wiązania, do kolana i maxi. Wszytko zależy od waszego wyboru. Ja połączyłam wersję do kolana, z długim rękawem i uroczym wiązaniem z przodu.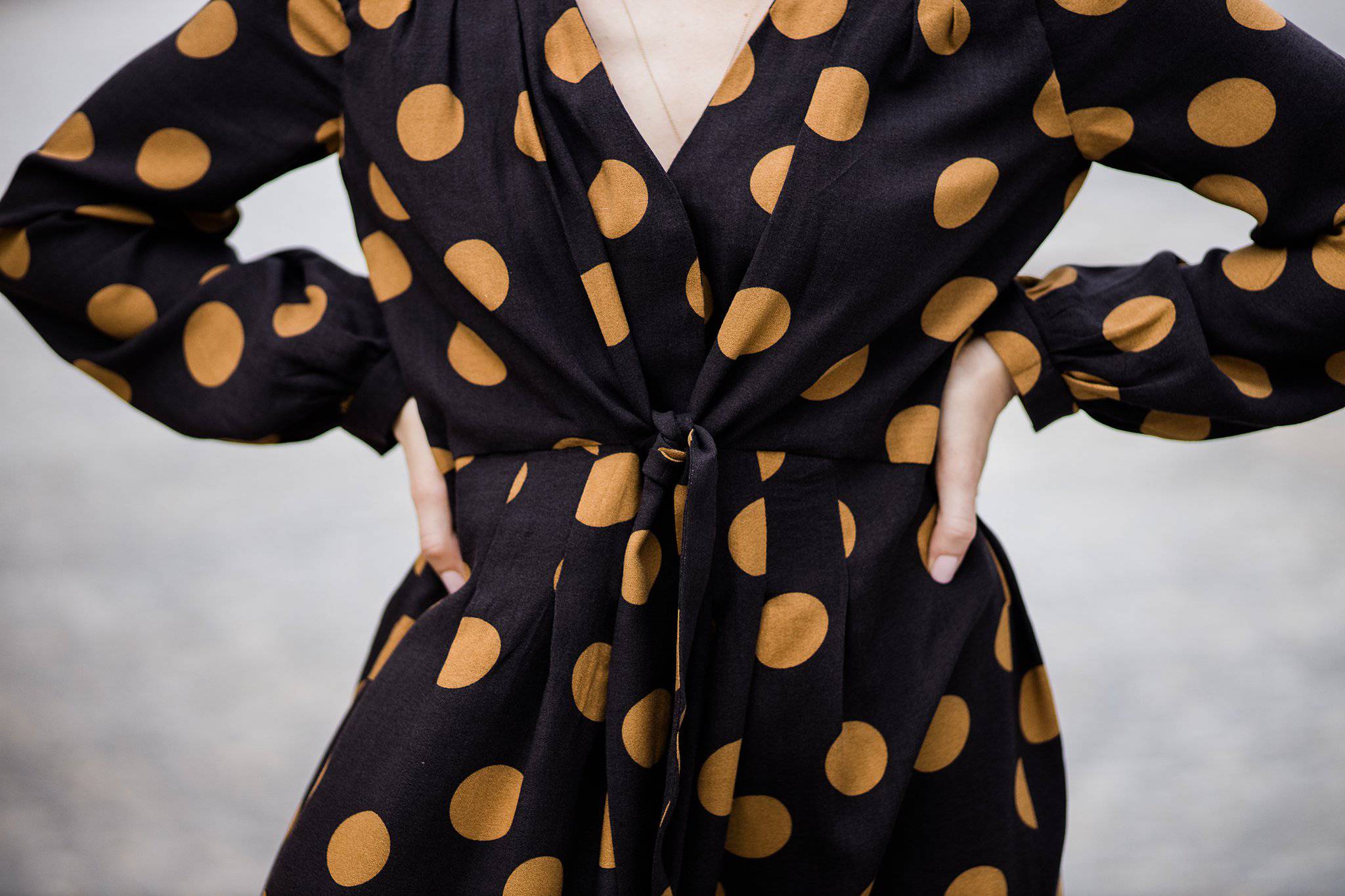 Wiązanie to zbiera przód sukienki w zakładki, które są idealnym rozwiązaniem dla dziewczyn o trochę mniejszym biuście ;)
Na ramionach i poniżej lini pasa z przodu sukienka ma zakładki, z tylu wszyta jest gumka. Detale w postaci zakładek, podkreślają miękkość i lejący charakter tkaniny.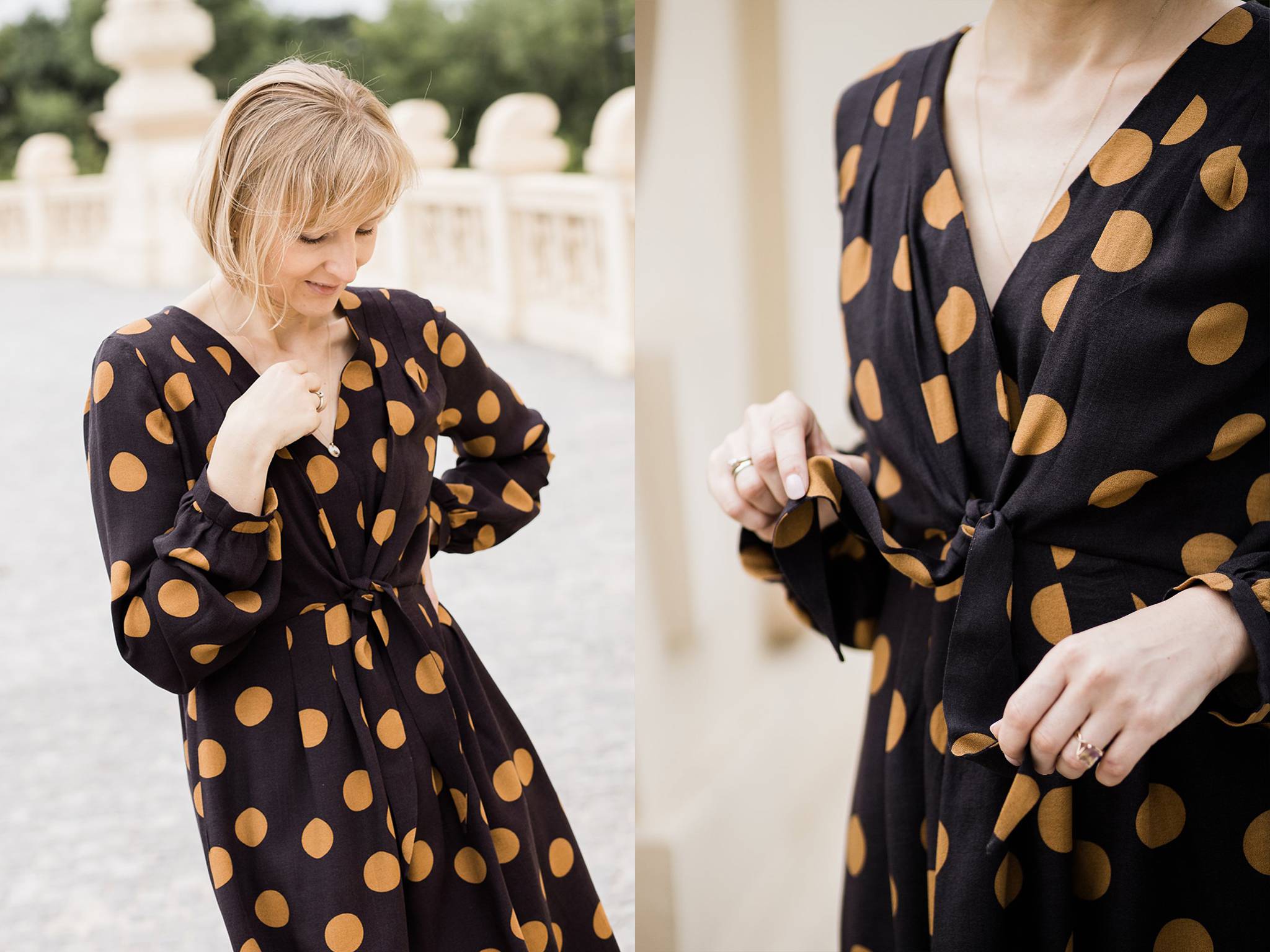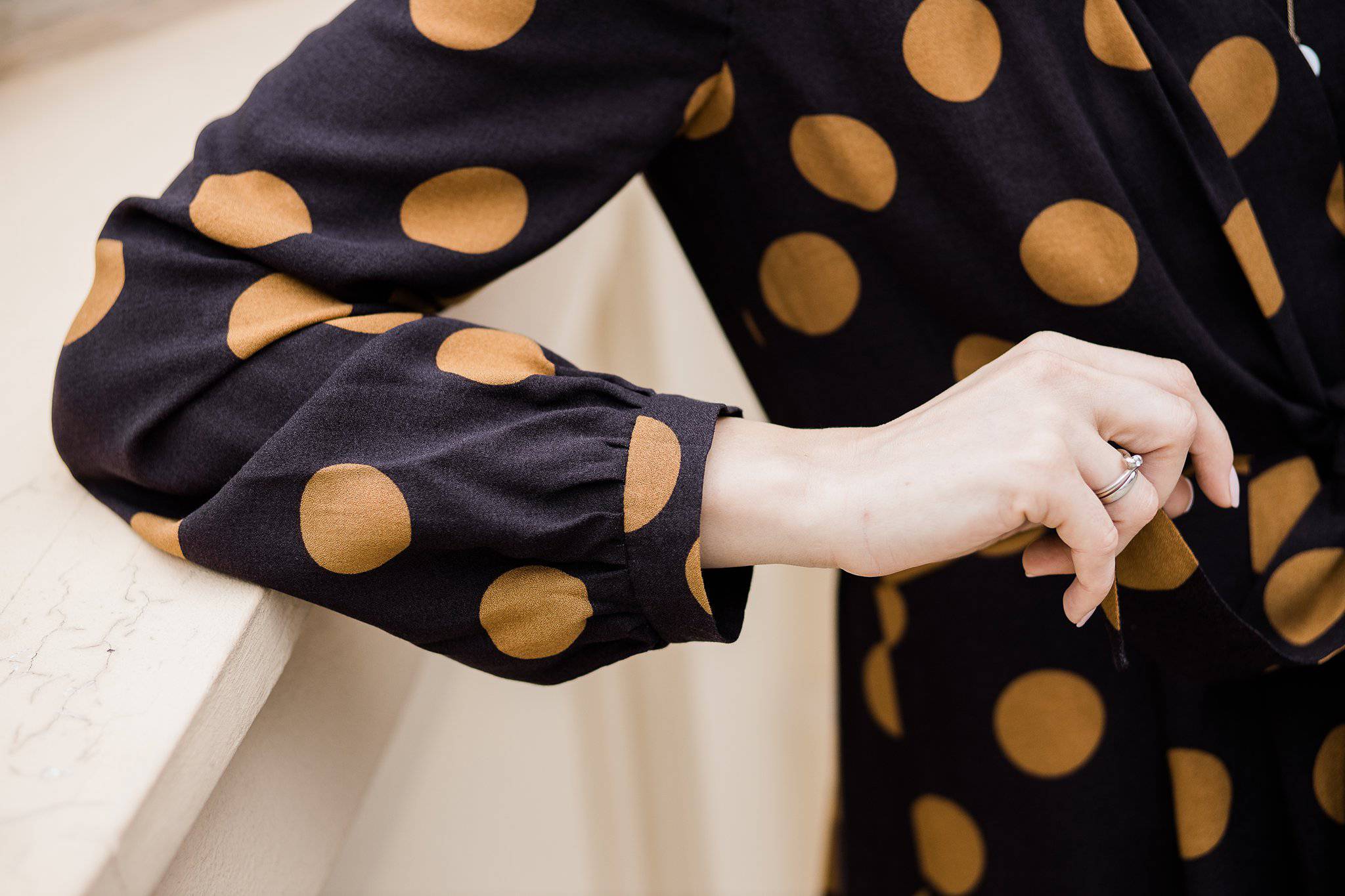 Do uszycia tego modelu wybrałam czekoladową wiskozę z Miekkie w karmelowe nieregularnie rozrzucone kropy.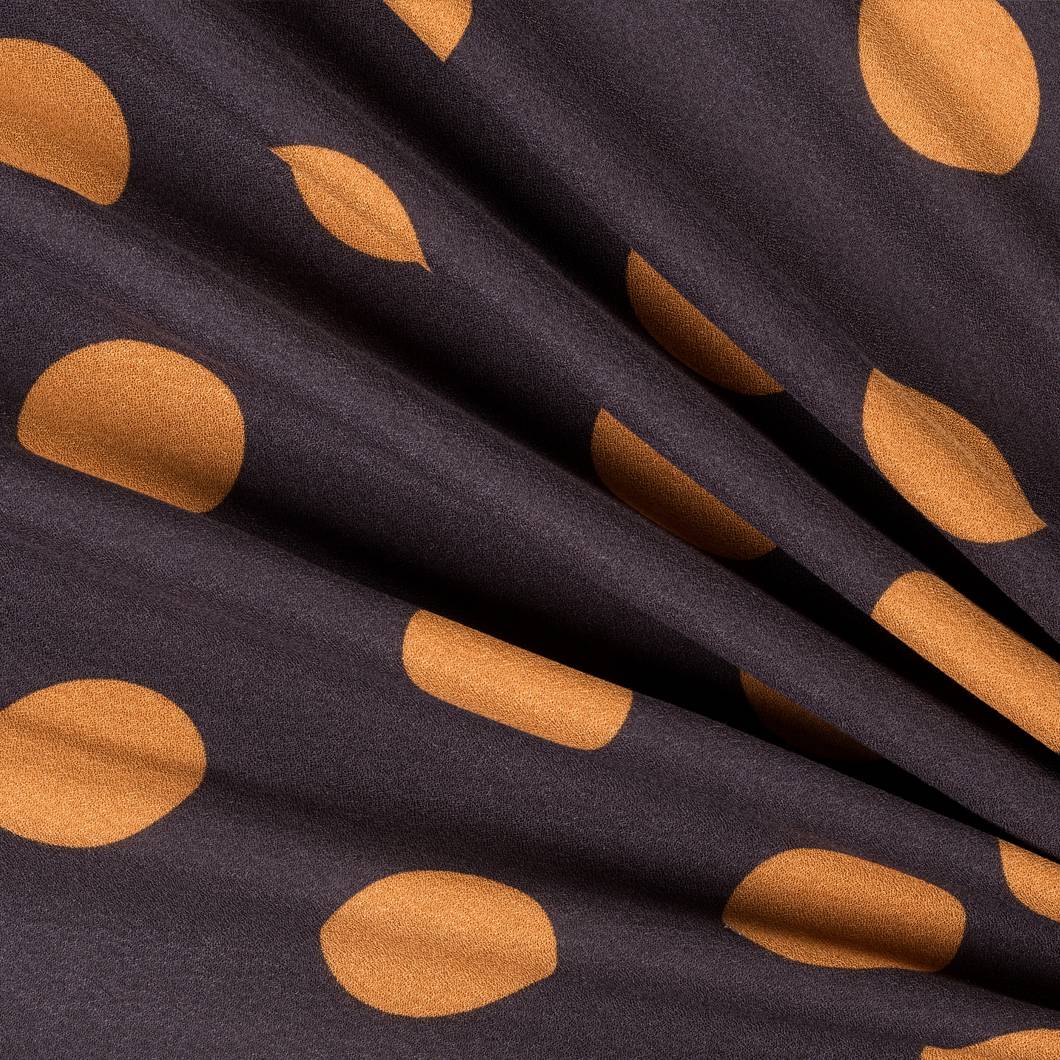 Tkanina jest niezwykle delikatna. Szyje się bardzo dobrze, ale trzeba uważać na tępe igły i ryzyko zaciągnięcia, które niestety może być widoczne. Jednak przy odrobinie uwagi, odwdzięczy się nam ona fenomenalnym efektem.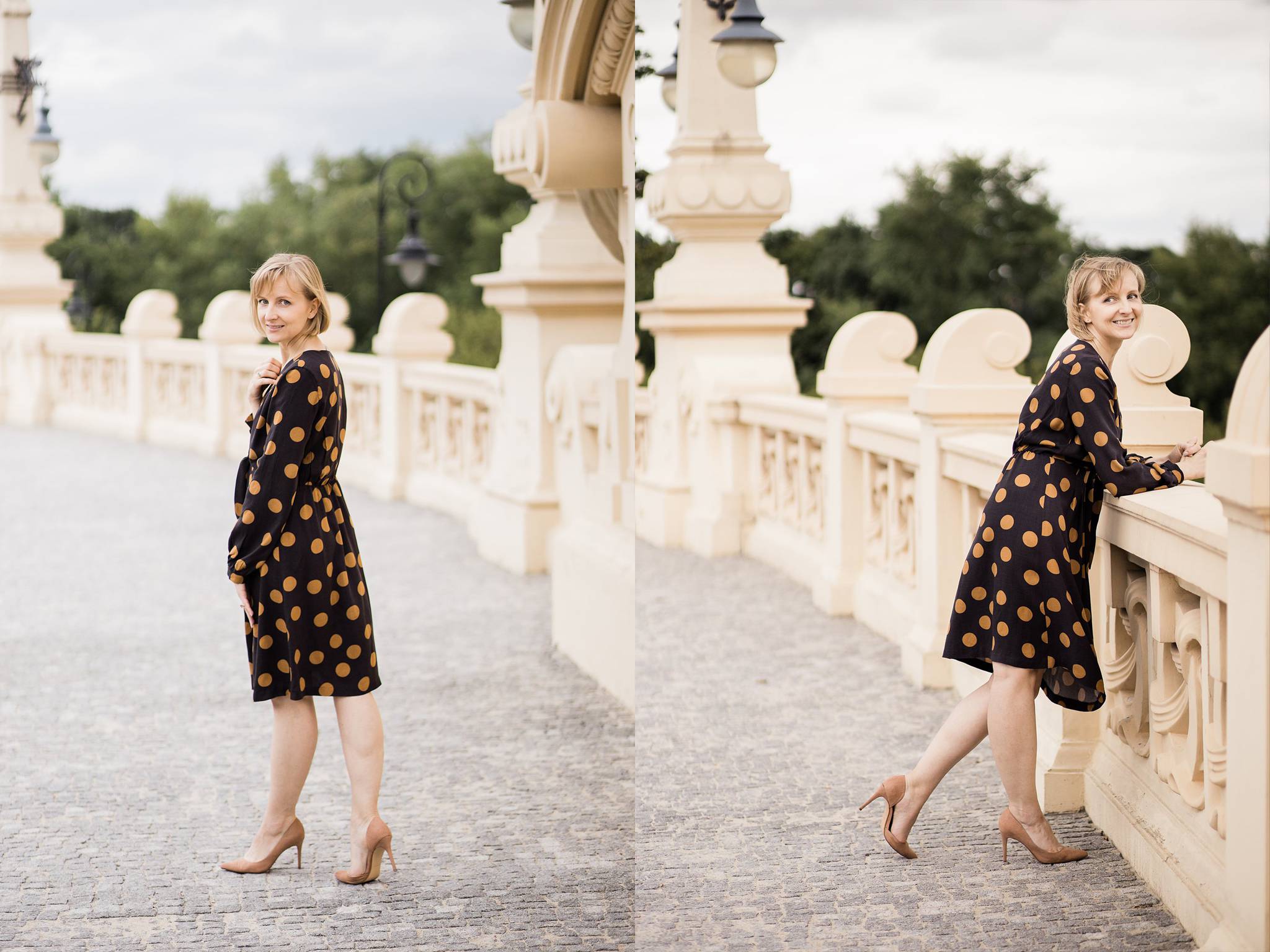 Cóż chyba to wszytko i mam nadzieję, że post Wam się podobał. 
Dolce Vita - słodkiego szycia ;)
Do uszycia sukienki potrzebowałam:
Aga
© Copyright by Aga Pyl